Zakk Wylde Admits He Received His Stage Name From Ozzy Osbourne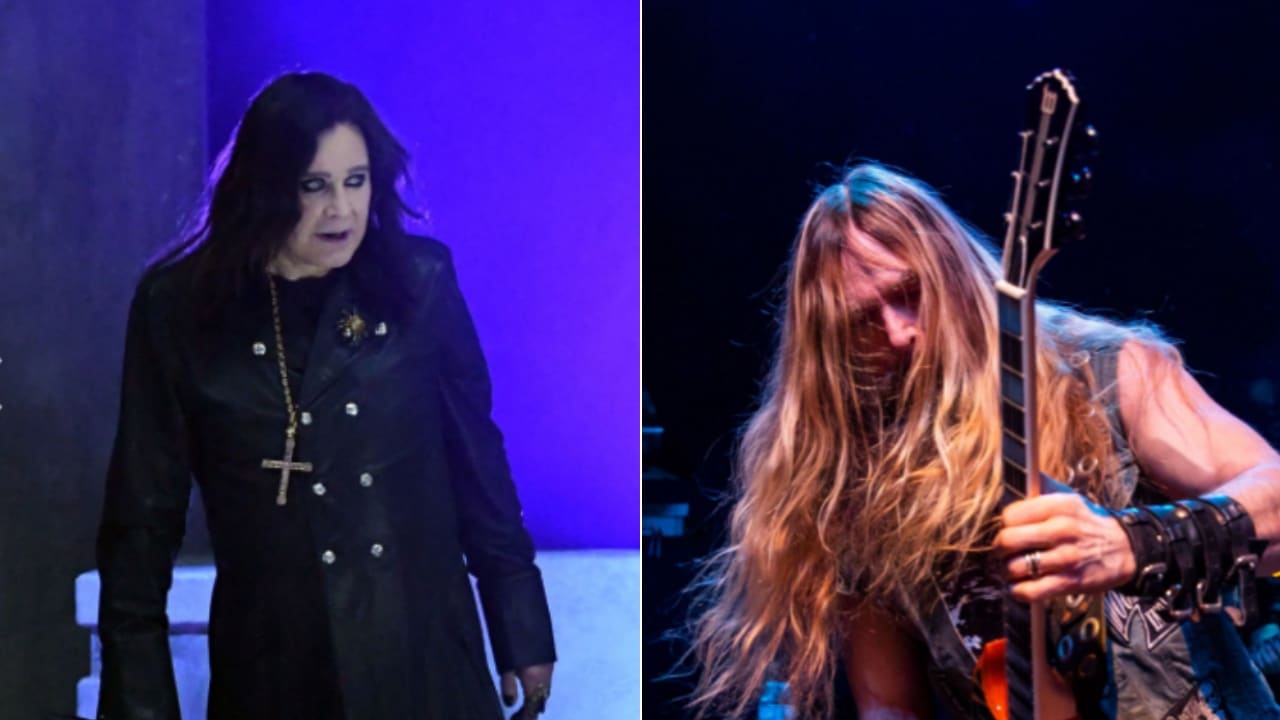 Black Label Society vocal and guitarist Zakk Wylde made a brand new interview with Louder Sound. Referring to the old days in the interview, Wylde shared his rarely known memories of Ozzy Osbourne.
Ozzy Osbourne rose to fame in the 70s with Black Sabbath, which he founded with Tony Iommi, Geezer Butler, and Bill Ward. He took part in eight albums with the band until he was fired due to alcohol and drug problems in 1979.
Even though he was fired from the group after having a great debut with Black Sabbath, Ozzy did not lose momentum. Continuing his solo career, Ozzy has released twelve albums to date, and the first seven of these albums have earned multi-platinum certification in the US.
On the other hand, Wylde first appeared on Ozzy's fifth studio album, No Rest for the Wicked, in the late 80s. Wylde, who is Ozzy's lead guitarist, has been on five studio and three live albums to date.
Anyway, what we didn't know about the duo that we've seen side by side on many albums and tours since the late '80s has been revealed by Wylde. Recalling one of his favorite Ozzy Osbourne moments, Wylde mentioned the time Osbourne and Elton John made a heartwarming conversation. According to Wylde, Paul McCartney, Ozzy Osbourne, and Elton John are the artists his reasons for starting to play music.
"All of them! He's always been a part of my life and that's crazy to me. We were all in Las Vegas not too long back and Mom knew Elton John, so she set it up so I could meet him as I'd never had the chance.
"The first time I saw Elton John he was playing Lucy In The Sky With Diamonds on the Sonny and Cher tour. I've got this book from that show I've had since I was eight years old, and I'm sat there with it across from Ozzy and Elton John having a conversation and realizing it's basically my Lennon/McCartney moment. Elton John made me want to get into music and right after I got into Sabbath. Those guys are my reasons for playing music."
Zakk Wylde Admits He Received His Stage Name From Ozzy Osbourne
"Well, originally my name was Farrah Fawcett but apparently that one was taken. Ozzy said, 'We're gonna have to change your name' and I figured we could go with 'Paper Asshole' or 'Shitbag McGee', but Ozzy didn't like that either. He was like, 'We'll call you Zakk Wylde' and I was like, 'Hey, it works!'"
Back in this past November, Zakk Wylde had commented on playing alongside extraordinary names such as Epic Clapton, Tony Iommi, and Jeff Beck in Ozzy Osbourne's upcoming album. According to him, it is mind-blowing.
"I thought he and Andrew Watt did a great job," Zakk says. "And I'm not on the new one either. Again it's Oz and Andrew. I understand why I'm not in the studio.
"Oz once said to me that he didn't want to be the lead singer in Black Label Society, 'You have your own thing now, so go to it.'
"I don't have to be involved in everything Oz does. I'll always be there for him and Sharon. If they call now and ask me to go over to feed their dogs for three days… I'm there.
"It's pretty mind-blowing. If you would have told me when I was 14 years old in my bedroom practicing that I was going to be in on an album with Ozzy, Tony Iommi, Eric Clapton, and Jeff Beck – all my heroes, I would have told you, 'Forget about it.'
"But when I was recording it, they're playing solos on the tracks, I'm playing rhythm guitar. I'm beyond honored, it's like a dream come true without a doubt."