Ex-Iron Maiden Singer Recalls Steve Harris' Harsh Words For Him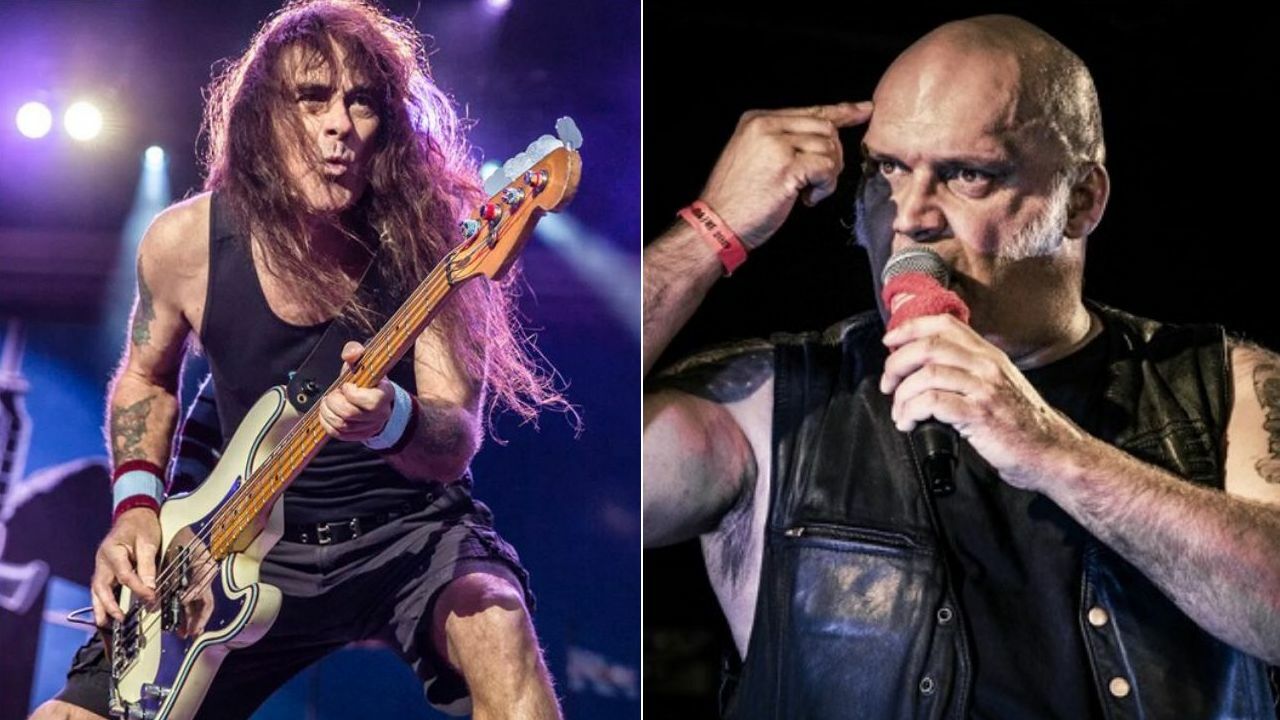 Former Iron Maiden singer Blaze Bayley recalled a moment that the band's bassist Steve Harris told harsh words for him.
Iron Maiden is a heavy metal band formed in 1975 by Steve Harris. During its ongoing career, Iron Maiden released 17 studio albums, 7 compilation albums, 20 video albums, 4 EPs, 13 live albums, 5 box sets, and many more.
Also, Blaze Bayley was a member of the Iron Maiden from 1994 to 1999. He recorded two studio albums with the band throughout his career. In 1998, he performed on the band's tenth studio effort, The Factor X. Later, he recorded their eleventh studio effort, Virtual XI.
Recently, the musician recalled his tenure with Maiden while interviewing on The '80s Glam Metalcast. At first, the musician mentioned Bruce Dickinson and said he's incredibly influential in the world of metal. He also admitted that he was scared that he never get Bruce's spot. Later, he said that Maiden chose him in the audition because he was different.
"I was shocked," Bayley said. "My voice was so different, I thought, 'I'll never get this spot, what am I going to do?' It's an audition of 10 songs that were all in the set like 'Fear of the Dark,' 'The Trooper,' 'Hallowed be thy Name,' 'Wrathchild.'
"And I thought, 'You know what? For an hour, I'm in Iron Maiden. I'm the lead singer of Iron Maiden.' And that's how I approached the audition.
"I thought, 'There's nothing else I can do now. No more preparation, it's over. If I mess up, that's it, I mess up, there's no way around it.' So I thought, 'You know what? I'm just going to be the singer of Iron Maiden for an hour, and no one can take that away from me.'
"And I knew all the drum parts because I was a huge fan – and the guitar solos, and the arrangements – really really well, because I loved Iron Maiden."
Bayley Adds It Was Incredible To Sing In Iron Maiden
Bayley has also revealed what it was like to sing in Iron Maiden at the time and recalled Steve Harris' harsh words for him.
"I felt I did OK at the audition, and then there was a second audition where they record your voice to see how you're going to be in the studio, which is very, very sensible," Bayley adds.
"I said to Steve Harris at the time, 'Will I be able to get a tape of this, me singing with the backing track of the band?'
"And he said, 'Well if you don't get it, we'll send you a tape of the bloke that did,', which I thought was very harsh.
"A few weeks later, out of the blue, I got a phone call, 'You're in, come to a meeting.' And that was it.
"And it was just a rollercoaster. So intense. And one of the things that Steve said to me was, 'There is no music written for the next album. I don't care who writes the songs as long as they're great songs. If they're great, they're going on the album.'
"And it was incredible, really. There I was, a new guy in the band, able to use my creativity with the experience that I had, and the vast experience that Steve Harris and the rest of the guys had, to create some great songs that I think have stood the test of time."
Back in this past April, Bayley had admitted that replacing with Bruce Dickinson surprised him.
"[Wolfsbane was] still limping along," Blaze said. "I had the offer to go for an audition for Iron Maiden. Then, I don't know why, they offered me the job. I'm so different to Bruce – I mean, just so different – in my presentation, voice, everything. But I think they wanted a change, and they offered me the job.
"So I left Wolfsbane at that point and went on to the greatest job in the world for a heavy metal singer. So it was fantastic – an incredible time. I don't know why they chose me, but they did."