David Ellefson Says Exodus Helped To Slayer Become Slayer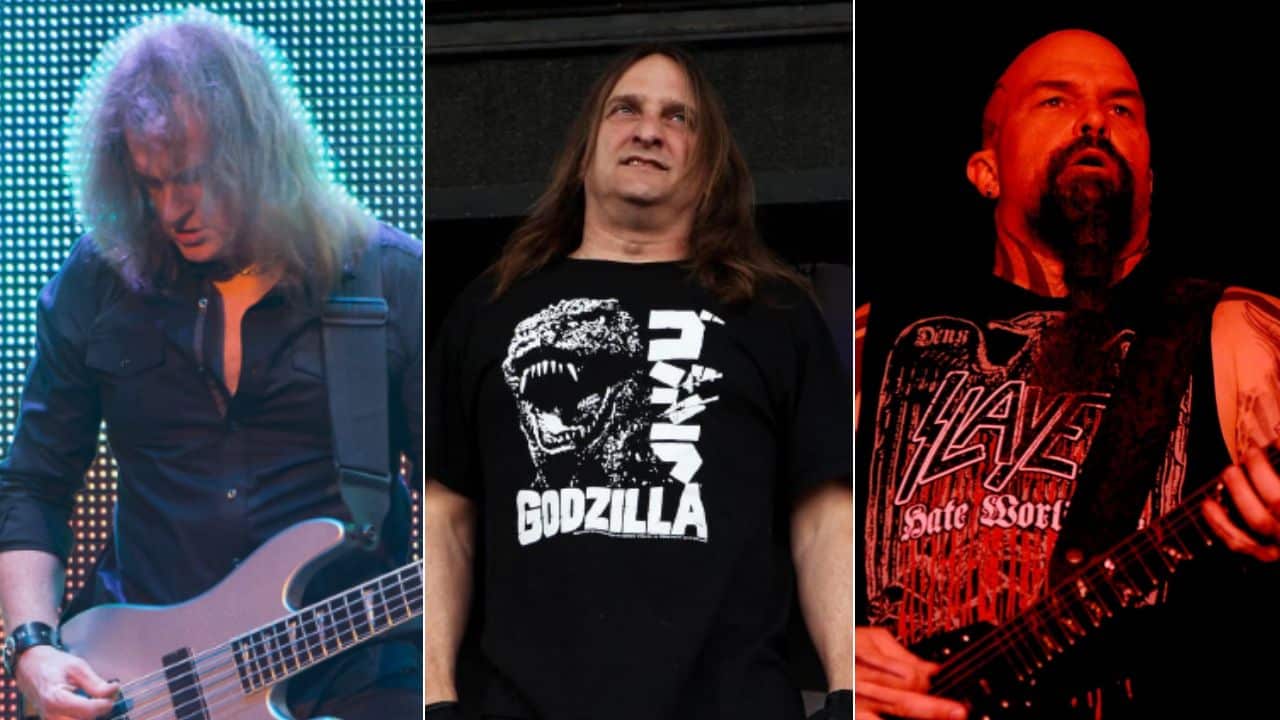 Ex-Megadeth bassist David Ellefson spoke about the bands, Slayer, Exodus, and Overkill. According to Ellefson, Exodus and Overkill were not valued highly enough by the thrash metal community, and Exodus had a big impact on the Slayer band.
David Ellefson thinks that Exodus and Overkill are very important thrash metal bands, and if it were the Big Five instead of the Big Four, Exodus would definitely be one of them.
The American thrash metal band Exodus was formed in the late 70s in Richmond, California. The band has released twelve studio albums to date and has sold more than 5 Million worldwide.
The band has changed its lineup many times and has not been able to maintain continuity, which is one of the biggest reasons why they have not been able to take another step up the steps of fame.
However, David Ellefson showed Exodus enough respect. In a brand new interview with Yes You Can Play Guitar, he argued that Exodus should be part of the Big Six along with Overkill.
"Well, I think if you opened that gate at all, it'd have to be 'Big Six', because you'd let in Exodus and then you'd probably let in Overkill. 'Cause you'd have to get a West Coast [band] and an East Coast [act], 'cause I think it starts to go like that.
"If there was a 'Big Five', it would be Exodus, for sure, because, look, from them came Kirk Hammett. They were staples of the scene up there. I remember Kerry King telling me, '[Exodus drummer] Tom Hunting's the shit, man. Tom Hunting's the guy.'"
Ellefson Says Exodus Made Slayer Become Slayer
in 1984, Ellefson had invited Slayer's guitarist Kerry King to Megadeth, but Kerry had rejected this offer due to his commitment to Slayer. However, although Kerry rejected the offer, he appeared in live shows with Megadeth for several months.
According to Ellefson, these few months had a big impact on Slayer. The legendary bassist considers the main reason for this to be the relationships that Kerry has built in these few months.
"It's my opinion that after Kerry played with [Megadeth in 1984], he met the Exodus guys, he saw Exodus play, he learned how Tom Hunting played, he went home and made Dave Lombardo play like Tom Hunting. [Laughs] That's why Slayer got so fast.
"Those five shows Kerry did with us that brought us to the Bay Area opened his eyes to, like, 'Wow. This is how it's done.' And then he went back to L.A. and he carried on away from Megadeth and he carried on with Slayer. But he whipped Slayer into shape, 'cause he had seen… 'Thine eyes had seen the glory' of what thrash metal really was from the Bay Area, and that helped Slayer become Slayer."
Back in January, Anthrax basist Frank Bello mentioned his passion for Metallica, his respect for James Hetfield, and The Big Four adventures. At first, the musician recalled the show Anthrax played with Metallica on November 14, 2021 at the Welcome To Rockville festival. According to him, he brought the book for James Hetfield and thanked him for being an inspiration for him.
"We were playing with Metallica on Sunday," Frank said. "I bought the book for James. I wanted to hand it to him and say 'thank you.'
"After the Anthrax set, I was ready. I made a beeline for my friend James. And I said, 'I wanna let you know this book would not have been possible without getting the 'go' from you, without getting that 'okay, I can talk about abandonment from my father' by what the words you said in 'Absent'.'"
Later then, Frank Bello once again sent praising words for Metallica and James Hetfield. Saying that Metallica didn't need to do that The Big Four thing, Bello added that they are arguably the best band in the world. He also thanked them to do that The Big Four act.
"Metallica didn't need to do the 'Big Four,'" Frank continued. "They could sell out those stadiums on their own. They're arguably the biggest band in the world.
"[When I spoke to him at the show we made at Welcome To Rockville on November 14], I told [him], 'Look, if nobody's told you this before, and I don't know if they have, thank you. Straight out, thank you. Dude, thank you. You didn't have to do that.' And he goes, 'I get it, man.'
"James is one of those great humble guys. He knows what he has and he knows he's the deal, but he's humble enough to say, 'I get it, dude. It's a celebration.' That the 'Big Four' was a celebration of this thrash movement coming up.
"That's what it was for all of us; it really was — the bands and fans. So, yeah, man. I said, 'Thank you, dude. You didn't have to do that. I know you guys didn't have to do that. You did it to celebrate.
"Now, I just wanna let you know, from Frank Bello talking to my friend James…'"