Kıss Legend Paul Stanley Says He Is The Big Fan Of Post Malone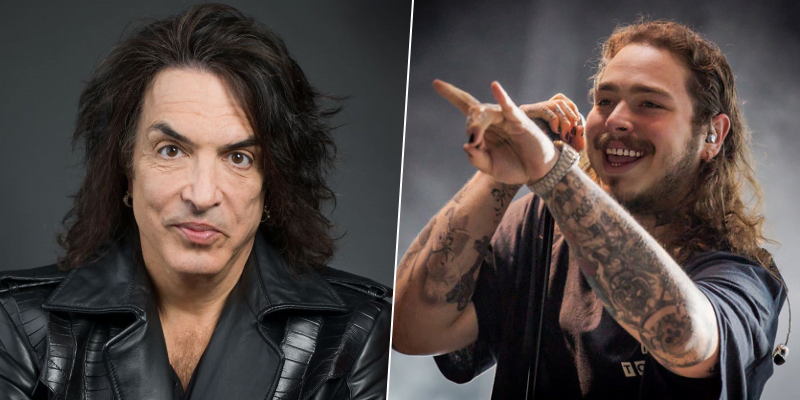 Paul Stanley, the world-known member of the American rock band Kiss, has recently shared a tweet through his social media account and weighed in on the latest celebrity trend, face tattoos.
While he talks about the face tattoos, he posted CNN's article about the issue and added his comment about it: "Don't…"
He must have realized after sharing, the title photo of the article he shared was chosen as Post Malone. After that, Paul tagged his own tweet and expressed that he did not choose the photo himself and that he was a big fan of Post Malone.
"BTW… I'm a big fan of Post Malone and didn't choose his photo. Aside from a few already successful entertainers and the kids of a few rich celebrities who may not worry yet, marking your face will GREATLY limit your options and is a fad that will cost you more than that tattoo."
Also, the Canadian rock singer Danko Jones commented on Paul's tweet and said, "No need to clarify, Paul. I'm on your team."
BTW… I'm a big fan of Post Malone and didn't choose his photo. Aside from a few already successful entertainers and the kids of a few rich celebrities who may not worry yet, marking your face will GREATLY limit your options and is a fad that will cost you more than that tattoo. https://t.co/sDP2EwbeZP

— Paul Stanley (@PaulStanleyLive) February 17, 2020