Tony Iommi Recalls Bill Ward's Quitting Black Sabbath: "It Was A Hell Of A Shock"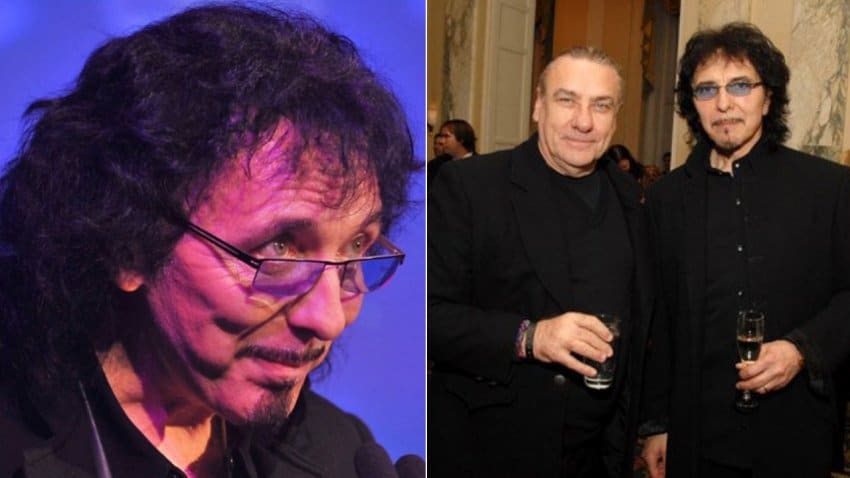 In a new interview with Ultimate Classic Rock, Tony Iommi, the co-founder/lead guitarist of the heavy metal band Black Sabbath, recalled Bill Ward's quitting Black Sabbath and shared what he felt at the time.
Speaking about the moment, Tony Iommi said that he was completely shocked about Bill Ward's quitting in 1980. He also explained why he was shocked so much and mentioned the reason that Bill Ward left the band. According to Tony Iommi, Bill Ward was drinking too much and the happiness was the run away from it.
"Once we'd got Ronnie and we were [touring 'Heaven and Hell'] at a show in Denver – and Bill just left. He'd just got in his bus and gone. It really shocked me because I'd known Bill long before the others, really.
"I played with Bill for two or three years before we ever got together with Ozz [Osbourne, vocals] and Geez [Butler, bass]. It was a hell of a shock. Again, Bill had gotten to a point where he was drinking too much, and he wasn't happy anymore, and for him, the idea was to run away from it."
Tony Iommi concluded by touching Bill Ward's comeback in 1983 and quitting just a year later. He said that those times were very difficult.
"We thought he might come back, and eventually, of course, he did [for 1983's 'Born Again'], but then he went again [in 1984]. He started drinking again, so it was very difficult."
Tony Iommi got the coronavirus vaccine
Tony Iommi, who was diagnosed with the early stages of lymphoma a long time ago, has just shared that he got the shot of the coronavirus vaccine. According to him, he feels good and always checks himself about COVID-19.