Nicko McBrain Says Iron Maiden Doesn't Care About Fans' Expectations In The Studio: "We Are A Selfish Band"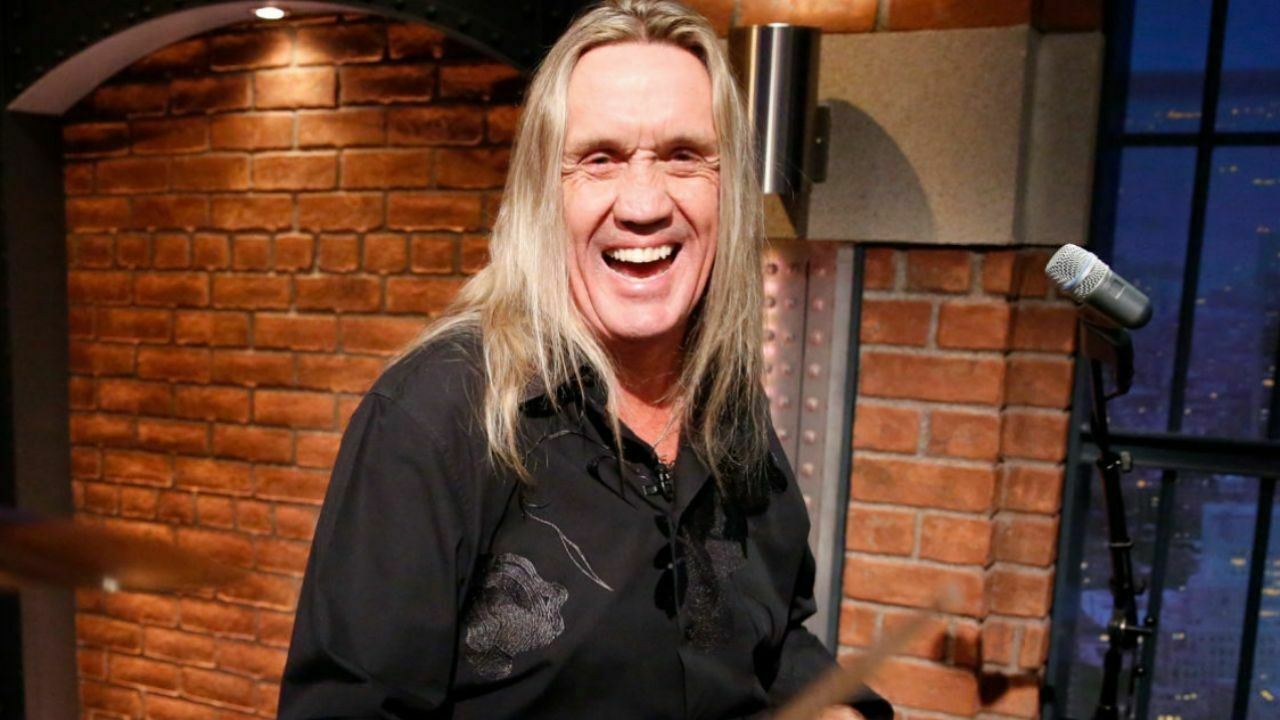 In a new appearance on Consequence, Iron Maiden drummer Nicko McBrain stated that his band Iron Maiden doesn't care about fans' expectations while writing new stuff in the studio and added they're a selfish band.
Iron Maiden was formed in 1975 by the band's bassist Steve Harris. Selling more than 200 million copies worldwide, Iron Maiden's successful discography includes 17 studio albums, 7 compilation albums, 20 video albums, 4 EPs, 13 live albums, 5 box sets, 46 singles, and many more things.
Nicko McBrain has been a drummer of the heavy metal band, Iron Maiden, since 1982. Having a huge career with the band, McBrain has released fourteen studio albums as a member of the band. The drummer's debut album with the band was their fourth studio album, titled Piece of Mind, which was released on May 16, 1983.
However, recently, the 69-year-old drummer was asked about the creative vision of his band with the lofty expectations of fans. Saying that Iron Maiden got the best fans in the community, McBrain claimed that his band is a selfish band.
"Of course, we've got the best fans in the world," McBrain says. "We got the best critics, and we got some of the most stupid critics in the world, as well.
I've gotta be honest, we're a very selfish, motivated band. We love our fans. When we go out on tour, that's when we think of you guys: What do you wanna see? But it's not the main motivation.
"Because if you get lost in that world… 'What do you think all these fans wanna see?'… You're gonna have different fans and attitudes around different parts of the world. You're all one big family, but say South America… they might want to hear certain older songs or whatever."
Nicko Adds Iron Maiden Doesn't Care About Fans Expectations In The Studio
Nicko then shared some comments that might upset Iron Maiden fans. According to him, Iron Maiden doesn't think its fans while recording or writing new stuff in the studio. Touching on the pressure of the writers of the band, Nicko revealed that Iron Maiden comes alive every time they write a new song.
"From an album standpoint, when we go in the studio, I'm sorry, none of you lot out there are even thought one millisecond about," Nicko claims. "Please don't get offended, any of you lot out there. We just write what we — at that time in that studio, in that circle of the sun, if you like, where we are in that time of our lives — come up with.
"There's a lot of pressure on the writers, but we all tend to be able to suck that pressure in. Like an atomic bomb, we've got this nucleus, then we explode within the song.
"Once the song is written, that's where Maiden come alive and we make it ours.
"The fans, we really think about you guys primarily when we're putting tours together and the visual aspect of it.
"But we are really very selfish. We do it for ourselves really. And we pretty much know what you like, so that's where you guys come into it."
Nicko McBrain was not the only Iron Maiden member who talked about fans' expectations. Back in 2017, the band's singer Bruce Dickinson was also shared his honest opinion on the fans' expectations.
"If you take advantage of them [fans], as in you serve up the same old thing every single tour, you can expect some of them to walk away," Bruce said at the time. "That is just a band becoming a karaoke band.
"If you're not doing new music, why bother? We don't share the idea that going and doing stadiums, playing 30-year-old songs, is a success. It's just making money."
Back in this past September, Nicko McBrain had revealed the main truth behind his joining Iron Maiden. Recalling his Trust tenure, McBrain had said he was the first drummer who came to mind when something went wrong with Clive Burr in Maiden.
"I was playing in a different band called McKitty – this was before Trust, we toured on the same bill," McBrain reveals. "There was one gig and that was when I first met Steve Harris and the gang.
"It was a trio band, and the guitar player's guitar amp blew up, so Charlie Tumahai – who was the bass player – and I did an improv solo, and Steve was standing on the side of the stage, and he said he'd never seen anything like it in his life.
"So he remembered that, and so when things went wrong with Clive, the fact that I had toured with them and made friends with them with the Trust tour, I was the first drummer that sprang to mind.
"Now, here's a weird thing – I took over the store from Clive, and later that year, I think in '83 or '84, Clive ended up doing an album with Trust. Not a lot of people know that."