Tommy Thayer Sends Heartwarming Photos on New KISS Rehearsal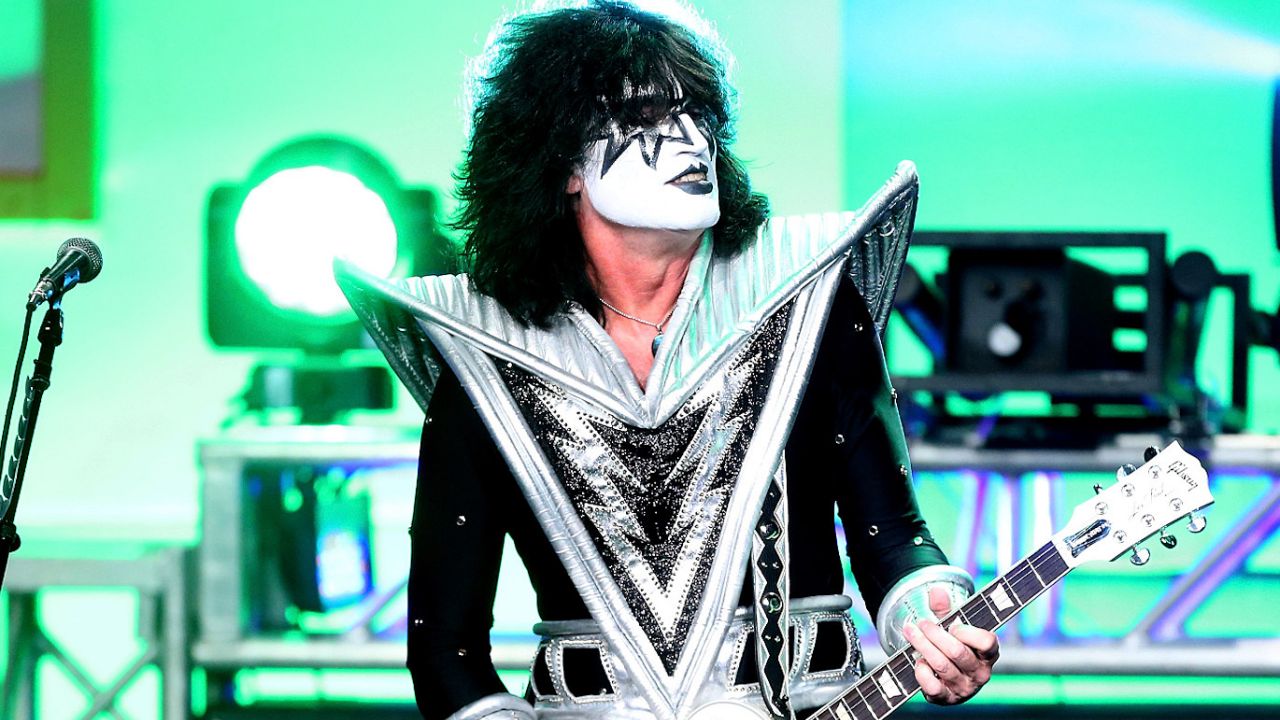 Tommy Thayer, the lead guitarist of the renowned rock band KISS, has recently shared a piece of moments from his band KISS's new rehearsal for their upcoming special event titled 'KISS 2020 Goodbye New Years Eve Show.'
In 1994, the 60-year-old musician Tommy Thayer was hired by Paul Stanley and Gene Simmons for the band's forthcoming book, 'KISSTORY.' That appearance led to other projects and his joining into the band. Tommy Thayer worked some epic efforts in the band and was beloved by KISS fans in a short time.
However, in a recent Instagram post he sent, Tommy Thayer has appeared to mention their new rehearsal, which was the band's first performing together since the coronavirus plague. With the post, Tommy Thayer sent three photos in total and expressed his excitement for playing together after a long time.
In the photos, Tommy Thayer was in the studio and preparing with his band. He wore his iconic style, as always, and looked while smiling in front of the camera.
"Wow," Tommy Thayer captioned. "It felt amazing to be back in (Covid safe) rehearsal with the band today! #KISS2020GOODBYE."
In the comments of the post, people expressed their excitement and agreed that they look forward to seeing them while performing after a long time. Some of them also touched on Tommy Thayer's photos and stated that they're heartwarming.
'KISS 2020 Goodbye' event on New Year's Eve will be held in Royal Beach at Atlantis Dubai and begin at 9 PM Dubai time, 9 AM PST, and noon EST on December 31st, 2020.
You can find the photos below.