The Top 5 Albums That Jason Newsted Named His Favorites Ever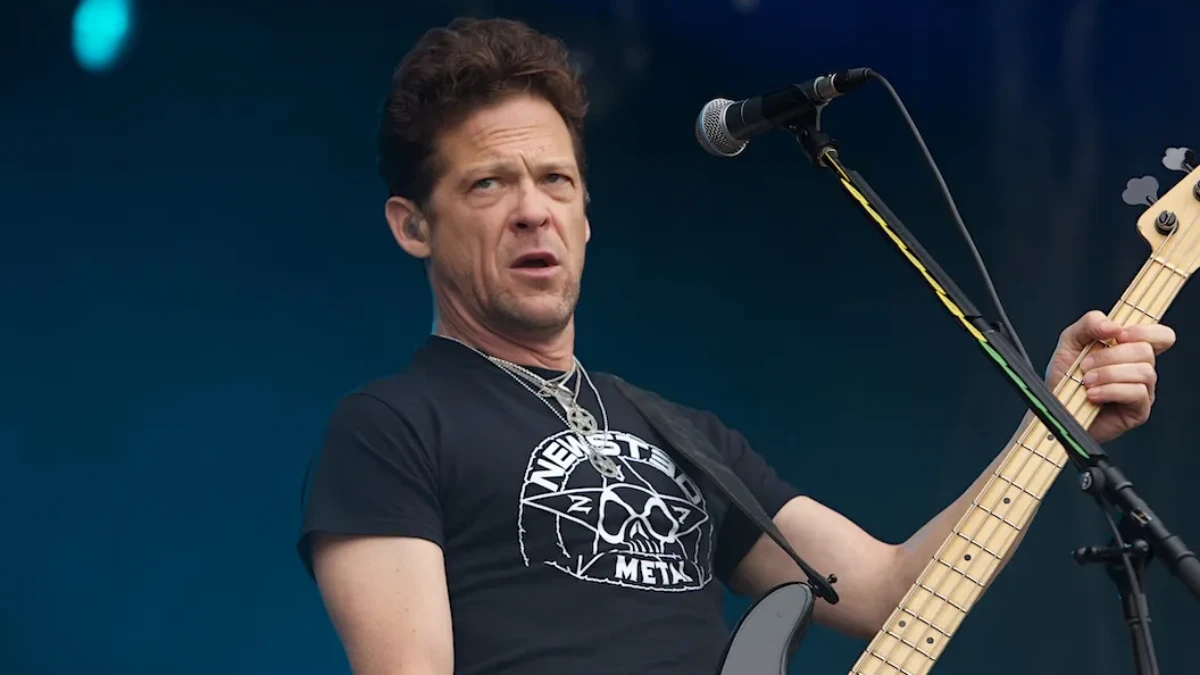 Jason Newsted has become an iconic bass player with his long career spanning for more than four decades. His path to musical greatness was anything but conventional. Initially wielding a guitar as his weapon of choice, fate would intervene and guide him towards the low-frequency depths of the bass guitar, where his true destiny lay. In this article, we will look at the albums that Jason Newsted named his favorites of all time.
Newsted's rise to prominence came as a pivotal turning point in the illustrious history of Metallica, one of the most influential heavy metal bands of all time. Joining their ranks in 1986 as a replacement for the revered Cliff Burton, he faced the daunting task of filling the shoes of a fallen legend. Nevertheless, Newsted's distinctive playing style and unwavering commitment propelled Metallica to new sonic territories.
During his tenure with Metallica, Newsted not only contributed his bass expertise but also lent his vocal prowess, providing backing and lead vocals on several tracks. His powerful stage presence and energetic performances became emblematic of the band's live shows, forging an unbreakable connection with fans worldwide.
However, the restless spirit within Newsted yearned for further creative exploration. In 2001, after more than a decade with Metallica, he embarked on a solo career, forming the eponymous band, "Newsted." This marked a seismic shift in his musical trajectory, as he seized the opportunity to showcase his multifaceted talents as a songwriter, vocalist, and guitarist.
So, let's learn which albums Jason Newsted named his favorites.
The 5 Albums That Jason Newsted Picked As His Favorites
There have been albums that inspired Jason Newsted the most since his first day in music. Over the years, he has revealed those albums to admit that they made him better. So, it is time to learn the albums Jason Newsted named his favorites.
#5. Slayer – Reign In Blood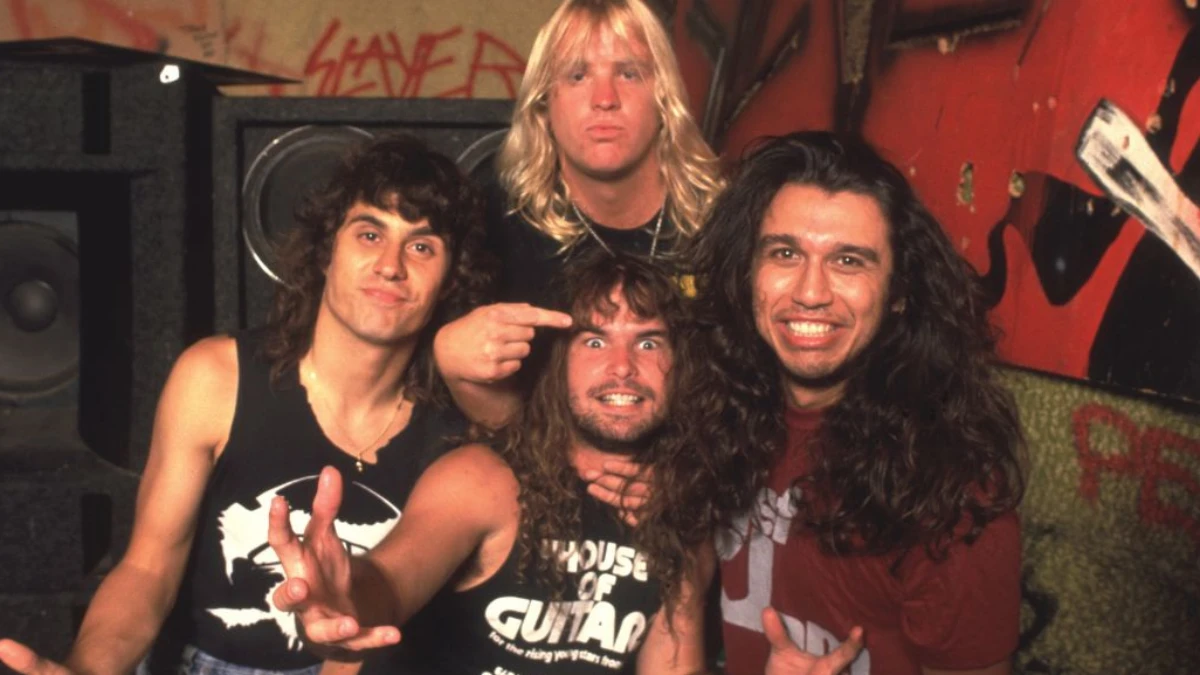 Reign In Blood was an album that forever altered the landscape of heavy music, setting new standards for speed, intensity, and unadulterated aggression.
Released on October 7, 1986, Slayer's Reign In Blood shattered all conventions and paved the way for a new era of extreme metal. From the ominous cover art, depicting a blood-soaked eagle clutching a crucifix, to the relentless onslaught of its dark theme, this auditory assault became an instant landmark in the genre's history.
Clocking in at a mere 29 minutes, the album defied conventional song structures, delivering a relentless barrage of speed and aggression. Each track, a concentrated explosion of raw power, seamlessly blended into the next, leaving no room for respite. The album's opener, Angel of Death, set the tone for the impending sonic apocalypse.
Lyrically, Reign In Blood delved into the darkest recesses of the human psyche, tackling themes of death, war, genocide, and the macabre. Tracks like Altar of Sacrifice and Necrophobic painted vivid pictures of horror and brutality, juxtaposed against a backdrop of intricate and unrelenting musical arrangements.
In 2013, Newsted explained his love for Reign In Blood, saying: "Reign in Blood pretty much sets the bar for all other bands to follow as far as the out and out intensity and relentless pursuit of their aggressive style goes. You always know what you're gonna get with Slayer."
#4. Motörhead – Ace Of Spades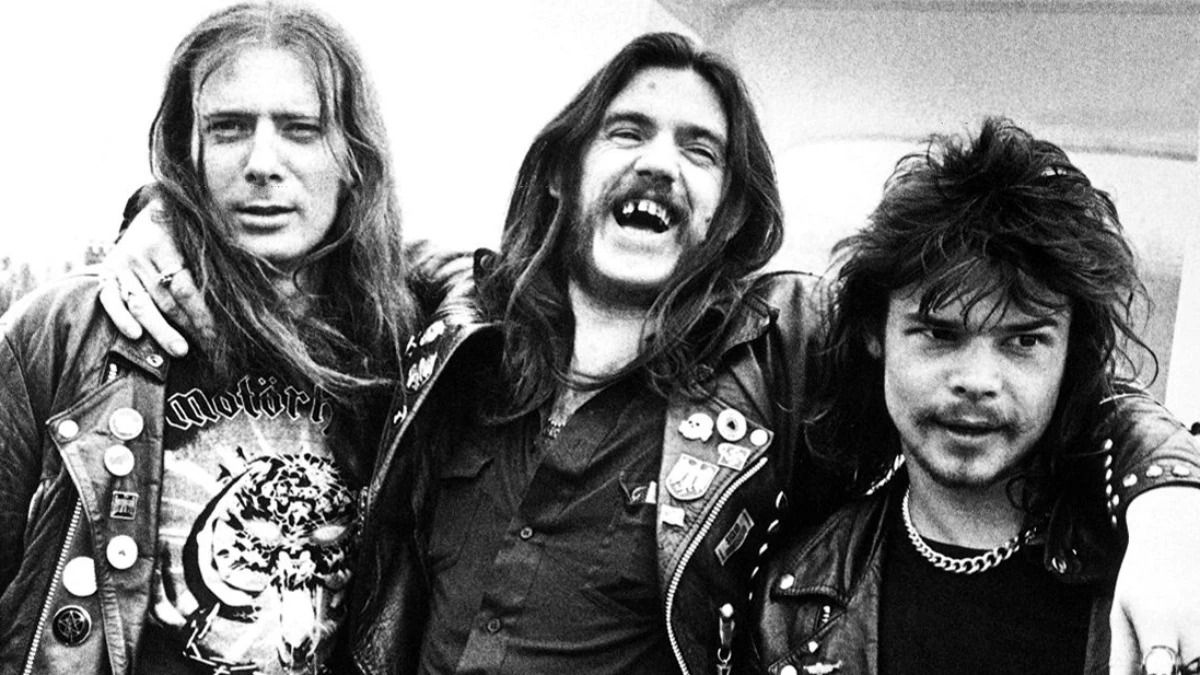 One of Jason Newsted's favorite albums, Ace Of Spades by Motörhead, marked a critical milestone in Motörhead's career, solidifying their status as the epitome of no-frills, uncompromising rock 'n' roll. Led by the inimitable Lemmy Kilmister, the band's charismatic frontman and bassist, along with "Fast" Eddie Clarke on guitar and Phil "Philthy Animal" Taylor on drums, Motörhead unleashed a sonic assault like no other.
The band's signature fast and loose approach to music-making permeated every track on the album. Songs like Shoot You in the Back and Jailbait showcased Motörhead's trademark blend of breakneck speed and infectious hooks, leaving a trail of musical destruction in their wake. The record's eponymous track, Ace of Spades, became an instant classic, an emblem of rock 'n' roll rebellion and an anthem for the band's unwavering fan base.
In 2021, when he was asked about My Friend Of Misery from Metallica's self-titled album, Jason Newsted recalled how Motörhead influenced his playing during the making process of the album. At the time, he admitted they played a lot of things that sounded like Motörhead.
"I was in the living room playing this mellow pretty thing," he says. "Up to that time, the songs that I listened to, or played with Metallica, or anything, that was all pretty busy Motorhead-fueled stuff."
#3. Megadeth – Killing Is My Business… and Business is Good!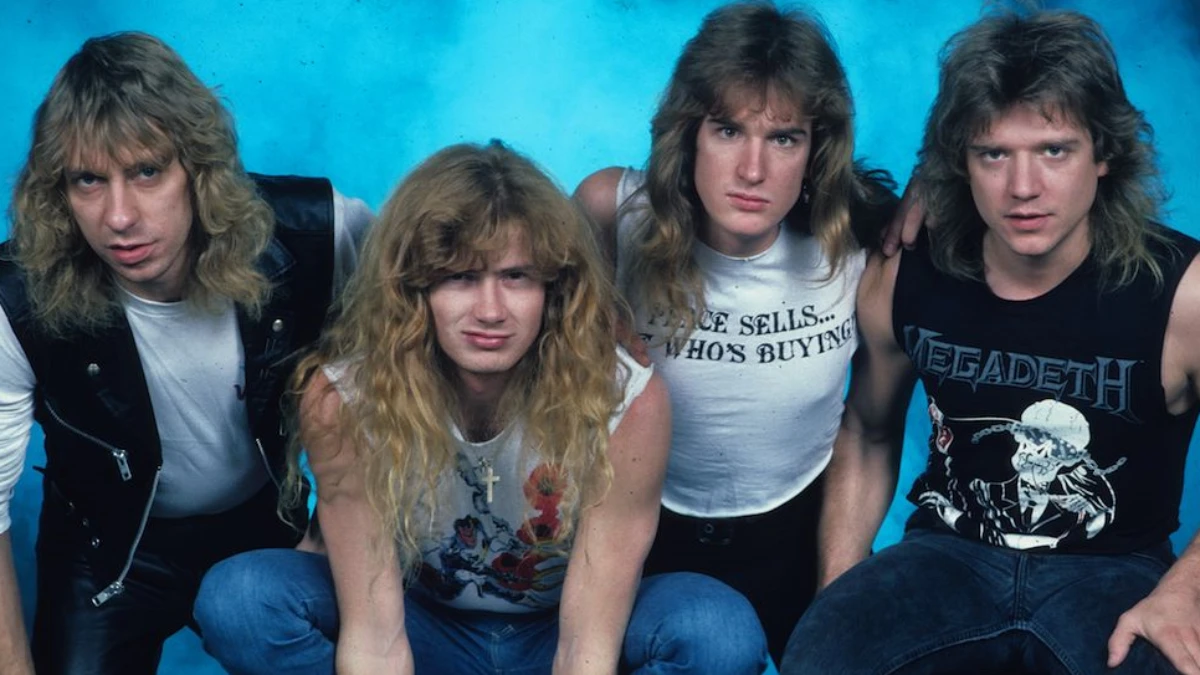 Released on June 12, 1985, Killing Is My Business… And Business Is Good! was the one picked as a favorite by Jason Newsted. The album unleashed a sonic assault that showcased Megadeth's uncompromising approach to thrash metal. Led by the visionary and formidable Dave Mustaine, the album served as a statement of intent, setting the stage for the band's enduring legacy as one of the "Big Four" of thrash metal.
Tracks like the explosive opener Last Rites/Loved to Death, the furious Mechanix, and the thrash anthem Rattlehead exemplified Megadeth's breakneck speed and intricate song structures. The album's standout track, a reimagined version of Nancy Sinatra's These Boots Are Made for Walkin', showcased Mustaine's songwriting prowess and penchant for injecting his unique flavor into covers.
The album's lyrical themes explored a range of subjects, from personal struggles and social commentary to war and political corruption. Songs like Looking Down the Cross and The Skull Beneath the Skin delved into darker territories, while Mechanix presented a tongue-in-cheek tale of sexual prowess. The lyrical depth and introspection displayed in this debut effort showcased Mustaine's ability to weave intricate storytelling into Megadeth's sonic onslaught.
According to Jason Newsted, the album was a special one for himself. He also said it was also a special album for Dave Mustaine and Megadeth.
"There was a complexity to it, and this was their first album," Jason said. "More than anything, this was a personal thing for me, because at that time Flotsam was opening for almost all of Megadeth's shows. This was such an important record for Dave to get his due."
#2. Black Sabbath – Black Sabbath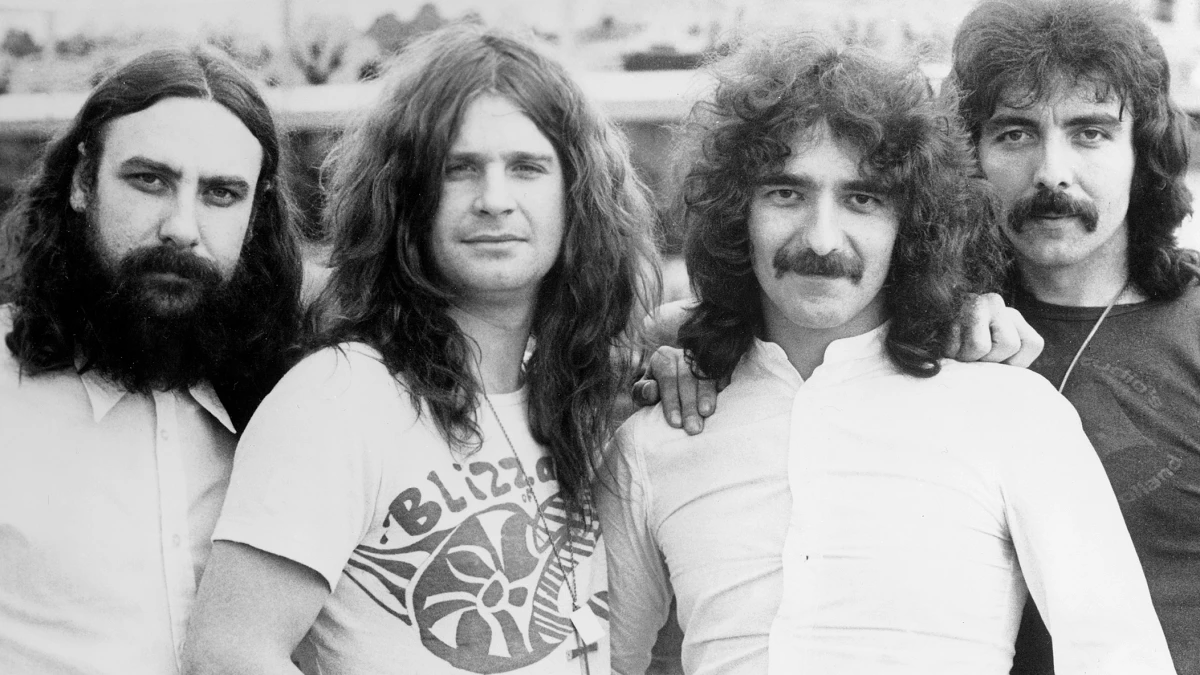 In the pantheon of rock music, there are certain albums that emerge as pivotal moments, forever changing the sonic landscape and leaving an indelible mark on the hearts and minds of listeners. Black Sabbath's self-titled debut, released on February 13, 1970, stands as a groundbreaking work that not only revolutionized the rock genre but also influenced generations of musicians and music enthusiasts worldwide.
The album's opening track and title song, Black Sabbath, immediately set the tone for the album's dark and foreboding atmosphere. Tony Iommi's downtuned guitar riffs, infused with a sense of gloom and menace, created a distinctive sound that would become a hallmark of Black Sabbath's music. The slow, churning rhythms, interspersed with moments of blistering heaviness, captivated listeners and transported them into a realm of darkness and despair.
However, the album influenced countless musicians and played a significant role in shaping the future of heavy music. Jason Newsted was one of those people who was influenced by the album. In 2013, he described Black Sabbath as the metal itself.
"The only thing original in heavy metal is Black Sabbath," he reveals. "Everything derives from that. In my style of painting, everything derives from Picasso. There are certain people who are such innovators that there's no choice to just derive from that or take their lead. I try to take the lead of many great heroes, regurgitate it through my filter, and spit that shit out. I keep high standards. If it's up to those standards or pretty close, other people dig it too."
#1. Metallica – Ride The Lightning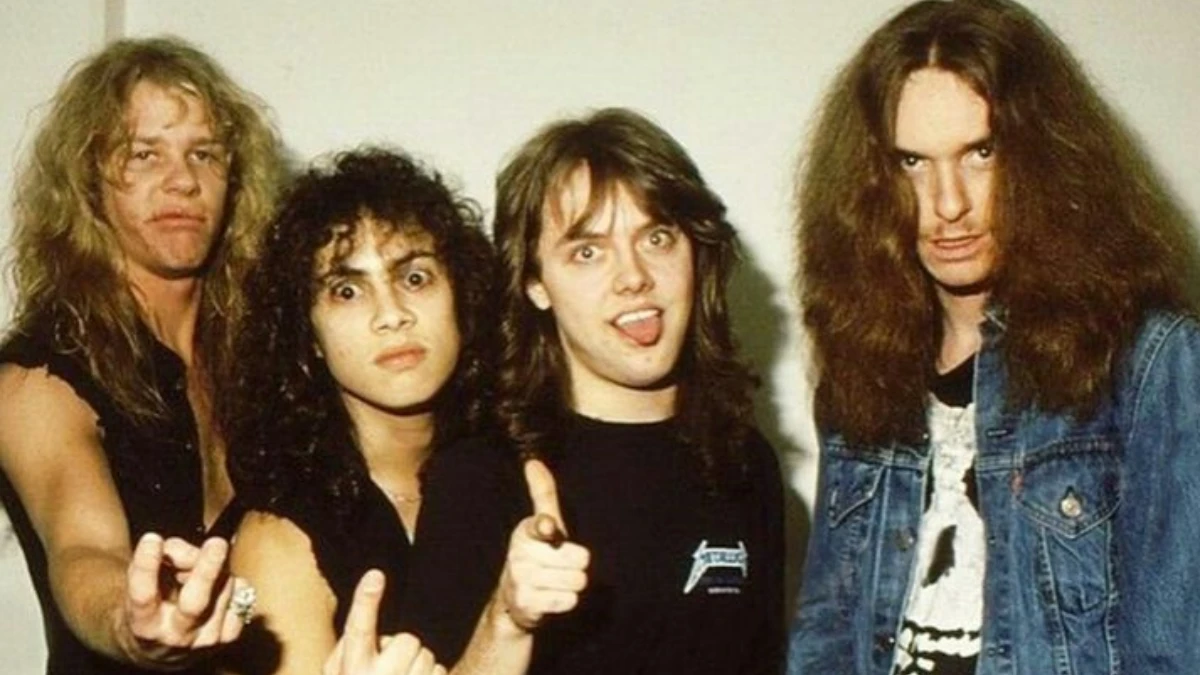 Metallica's sophomore effort, Ride the Lightning, proved a game-changer, solidifying their place among the metal elite and heralding a new era of musical innovation. Jason Newsted named his former band Metallica's Ride The Lightning one of his favorites album of all time. It peaked at number 48 on the Billboard 200 chart, paving the way for its future dominance and cementing its status as one of the leading forces in heavy metal.
From the moment the haunting acoustic intro of Fight Fire with Fire gives way to a torrent of thrashing guitars, it is clear that Ride the Lightning is a force to be reckoned with. The album's sonic assault, fueled by the intense chemistry between guitarists James Hetfield and Kirk Hammett, bassist Cliff Burton's thunderous basslines, and Lars Ulrich's precision drumming, set a new standard for heavy metal musicianship.
In the past, Newsted named Ride The Lightning the best Metallica album, saying: "In the beginning there was 'Ride the Lightning.' For me, this is probably the best Metallica album."
Moreover, Jason Newsted has always proud of his former Metallica bandmates. After the band released its latest album, 72 Seasons, he told The Eddie Trunk: "I'm a fan of them and they're fans of my stuff, and that's a cool thing. It's an incredible thing, actually. And I've got nothing but mad respect. That's it. That's what I've got. And I'm so frickin' proud of those guys."
Jason Newsted's Favorite Albums:
Metallica – Ride The Lightning
Motörhead – Ace Of Spades
Slayer – Reign In Blood
Black Sabbath – Black Sabbath
Megadeth – Killing Is My Business… And Business Is Good!