Tobias Forge Shares New Details About His 2020 Plans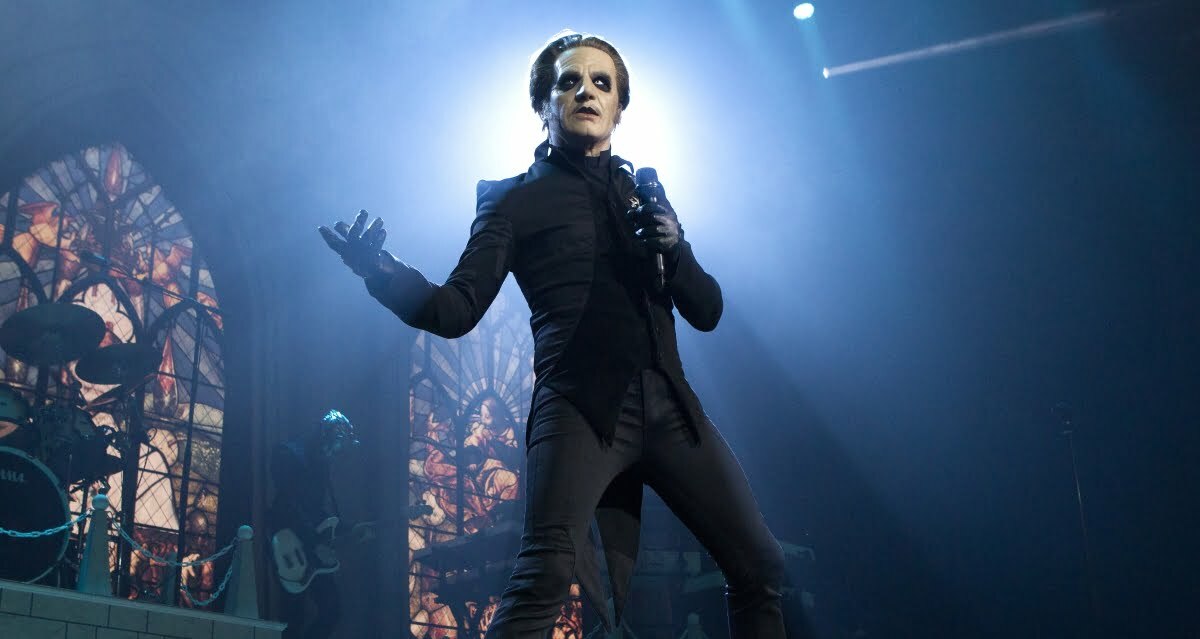 In a recent interview with Talking Metal Podcast, Tobias Forge talked to Mark Strigl about his 2020 plans.
Ghost will play in Mexico City on March 3rd. This concert also will also be Forge's 39th birthday. Fans who participate in this show should be prepared like the confetti of Papa Dollars, which Ghost throws into the crowd at every live show known as 'Mummy Dust'.
Forge will spend most of his time writing and recording albums next year. Talking Metal asked him to more information about his plans: " Looking ahead into 2020, it's been said that you're going to be primarily spending time working on a new album. I was wondering where the songwriting process is at this point?"
Forge answered: "Essentially, at this point right now I only have one song that I've demoed, that you can listen to from start to finish because I've been touring so much that I just went into the studio this summer, just to get my rocks off a little, to record something so that I feel that I've started. That song was based off three ideas that I had and that's what it usually takes for me to be able to go into a studio and start hammering it out. I have, I don't know, maybe 50 to 60 ideas lying around, which means if I invest just 2 or 3 days on piling together 3 ideas at a time. It's almost mathematical. If you can take that and split it into 3s and there you have it, that's all I can basically get out of that. As soon as I start working on material; It usually goes pretty fast. However, this time, I've been very adamant about folding quite a lot of time into pre-production."
"I have a record in mind. I have very high hopes for this record and I have very high demands on this record and I want to give time because if there's one thing I haven't really had before making the other records, none of the other records really, was time. Except for the first record because that was mostly written between 2006 and 2008 where I had all the time in the world, but obviously debut albums are always different. I didn't have time. The actual recording period of that album was from June 1st until the end of the summer. It feels good to be able to just clear out time to really sit with the material and make sure it's good and that it's balanced. Obviously we are in a different era now where making this record will be very different from making the last record for example in terms of outside disturbance."