The Top 5 Guitarists That Brian May Named His Favorites Ever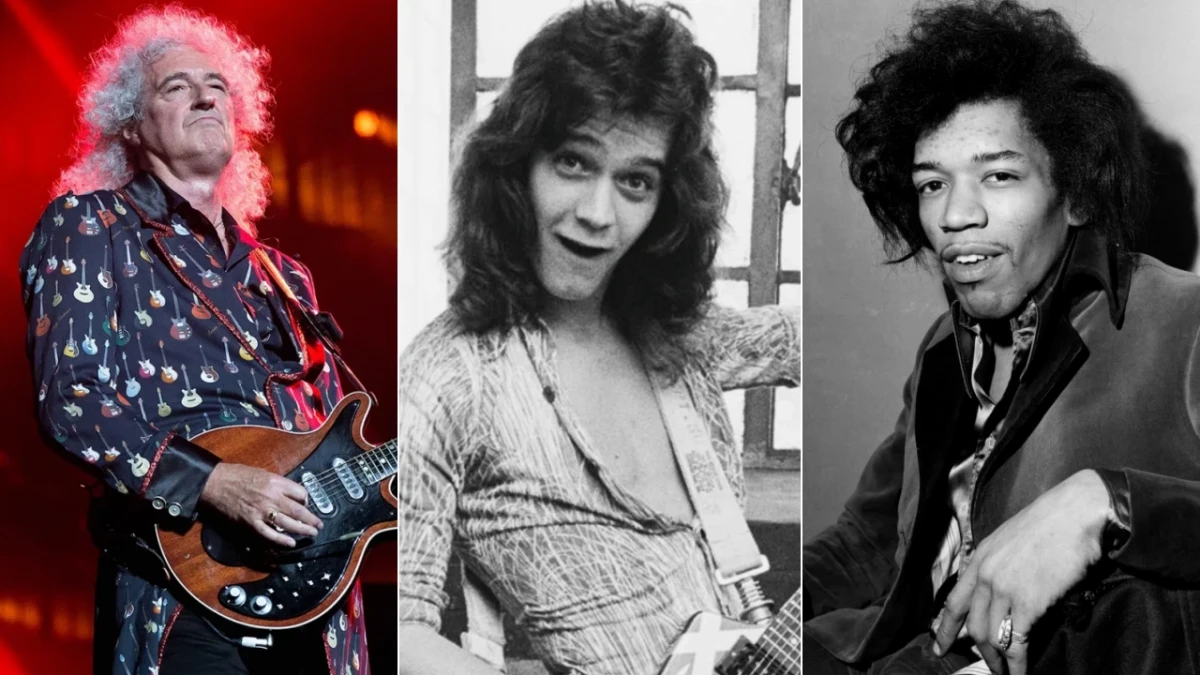 Brian May is widely regarded as one of the greatest guitarists of all time. He is best known for his work as the lead guitarist for the legendary rock band Queen, but his contributions to music go far beyond that. In this article, we will focus on the guitarists that Brian May picked as his favorites ever.
The guitarist is known for his use of complex harmonies, intricate fingerpicking, and his signature sixpence coin, which he uses to produce a distinctive tone. He contributed to Queen writing many of the band's most popular songs, including We Will Rock You, Tie Your Mother Down, and Fat Bottomed Girls. He also played a key role in shaping the band's sound, often layering multiple guitar parts to create a massive, orchestral effect.
Furthermore, May's influence extends far beyond Queen, however. He has collaborated with a wide range of artists over the years, including David Bowie, Pink Floyd, and the Foo Fighters. He has also released several solo albums, including Back to the Light and Another World, which showcase his unique guitar-playing and songwriting abilities.
So, let's learn which guitarists inspired Brian May since his first picking up the guitar.
The 5 Guitarists That Brian May Listed As His Favorites Of All Time
During his recent appearance on The Howard Stern Show, Brian May listed his favorite guitarists of all time. He first admitted listening to Extreme guitarist Nuno Bettencourt was good for him. He then praised Jeff Beck and Eddie Van Halen, describing collaborating with them as "wonderful." Concluding, Brian May named Jimi Hendrix and Eric Clapton his guitar heroes.
"I listen to Nuno Bettencourt, and I just smile because it's so beautiful and it's so way out of what I could ever do," the guitarist says. "It doesn't bother me, 'cause I don't feel in competition. I just love the guy, and I love what he does.
"Same with Jeff Beck; same with Eddie Van Halen. We worked together, and it was the most wonderful experience. My jaw dropped every time he touched the strings – it was just beautiful.
"There are so many wonderful guitarists. Steve Vai is just colossal, beautiful.
"And of course I still have my old heroes. Eric Clapton is still my hero. Jimi Hendrix is still my hero. Of course — it's always gonna be that way.
"Jeff Beck, to me, is something so exceptional and outside anything you could have imagined."
However, let's detail Brian May's favorite guitarists and what he told about them over the years.
#5. Steve Vai
Steve Vai is one of his generation's most accomplished and innovative guitarists. Over the course of his career, he has pushed the boundaries of rock music, blending virtuoso playing with unconventional song structures and a wide range of influences.
The guitarist honed his craft under the tutelage of legendary guitar teacher Joe Satriani and went on to play with Frank Zappa in the 1980s. He later joined David Lee Roth's band, where he gained mainstream recognition for his jaw-dropping guitar solos and inventive songwriting. In addition to his work with Zappa and Roth, Vai has released numerous solo albums that showcase his unique style and approach to music.
In 2021, Steve Vai discussed how Brian May affected his playing. The guitarist respected Queen's guitarist, recalling trying to play Brian's Red Special guitar.
"After I heard 'Queen II,' Brian May became my god, and I studied everything about his playing," Vai told Classic Rock.
"A few years later, when I was playing with Frank Zappa, I walked into the Rainbow bar in Los Angeles and he was standing at the bar. He was so kind and engaging, and he invited me to a Queen rehearsal the next day.
"It was so surreal. I looked at his guitar, and I was like, 'Is that the actual Red Special?' And he said, 'Yeah, wanna try it?'
"So I picked up that guitar, and played through his rig, and to my chagrin, I did not sound like Brian May at all!
"What Queen did can never and will never be replicated because together those four musicians were a unique force of nature."
#4. Jeff Beck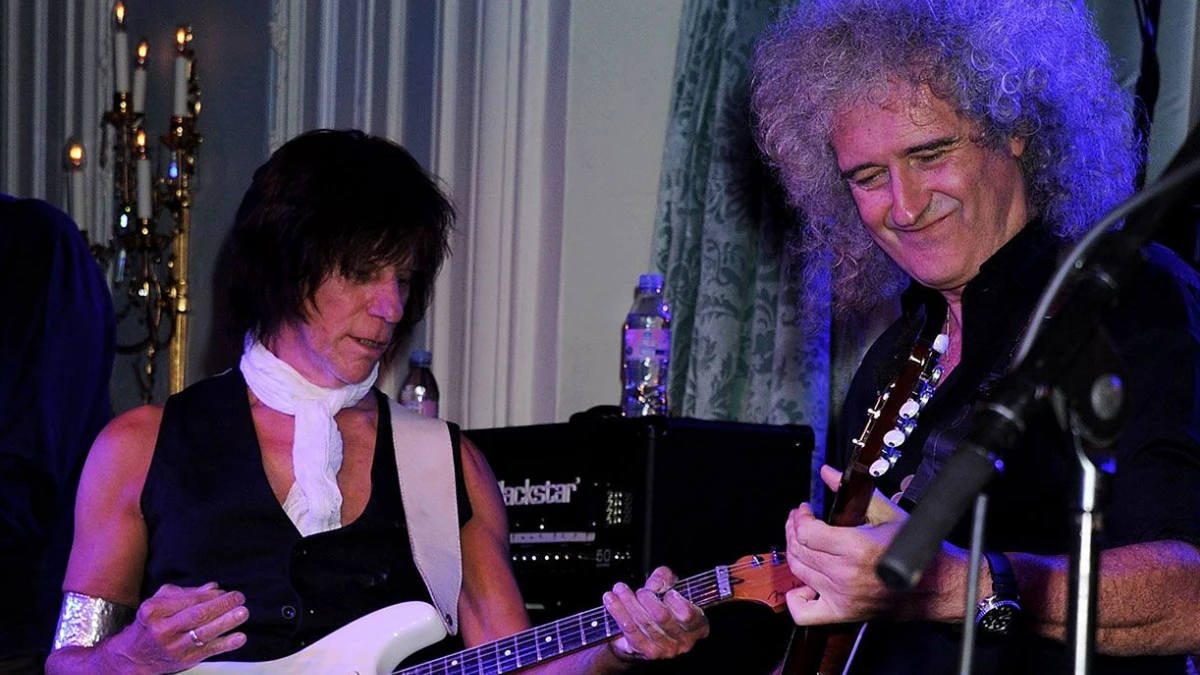 During the interview, Jeff Beck was also one of those guitarists that Brian May picked as his favorite. Known for his unparalleled musicianship, innovative playing style, and diverse range of genres that he explored throughout his career until he passed away in January 2023, he left an indelible mark on the music world.
Beck started playing the guitar at a young age and quickly established himself as a prodigious talent. He rose to fame in the mid-1960s as the lead guitarist for The Yardbirds, one of the most influential British rock bands of the era. During this time, Beck honed his skills and developed his signature style.
What sets Beck apart from other guitarists was his technical ability and mastery of the instrument. He was a true innovator, always pushing the boundaries of what is possible on the guitar. His use of distortion, feedback, and other effects have become hallmarks of his playing style and have inspired countless musicians over the years.
After Jeff Beck's passing, Brian May paid tribute to the legendary guitarist in a special way. Recording a video in honor of Beck, Brian stated that Where Were You by the late musician was a great piece.
"If you hear his depth of emotion and sound and phrasing and the way he could touch your soul, listen to 'Where Were You' off the 'Guitar Shop' album," he comments. "Just Google 'Where Were You Jeff Beck' and sit down and listen to it for four minutes. It's unbelievable."
#3. Eddie Van Halen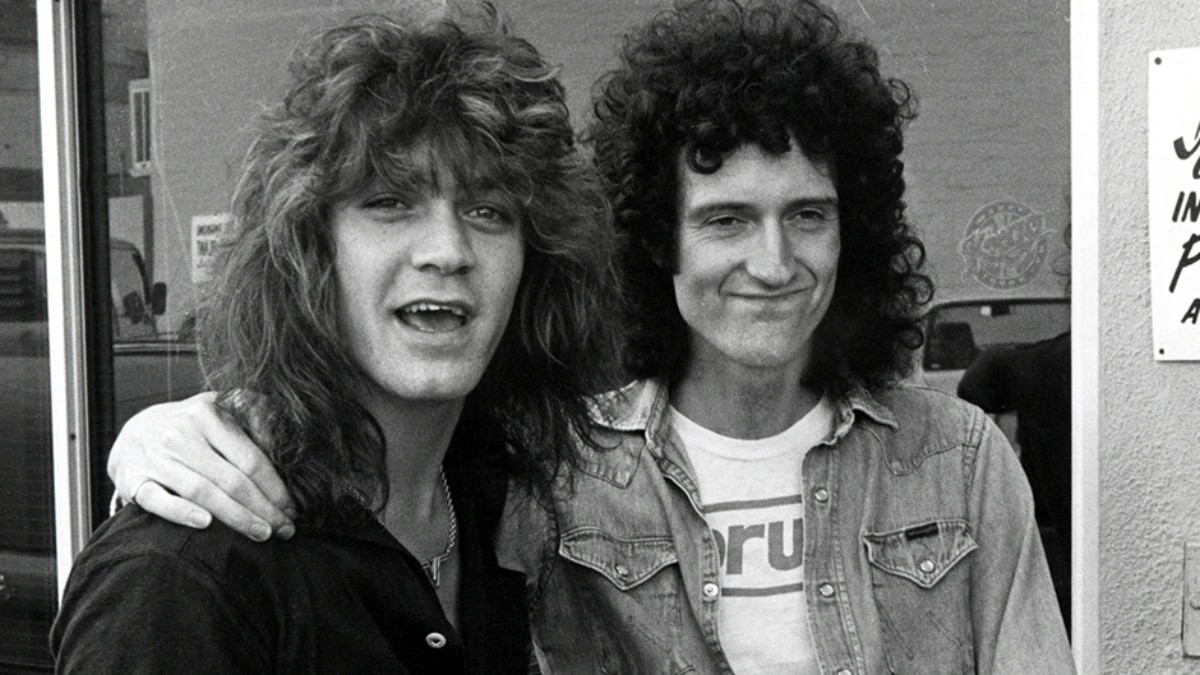 Eddie Van Halen was a groundbreaking guitarist whose musical talent and innovation revolutionized rock music. Born in Amsterdam in 1955, he was one of those that Brian May named greatest. until he passed away in October 2020. He started playing guitar at a young age and quickly developed a passion for music.
The late guitarist first rose to prominence in the late 1970s as the lead guitarist for the band Van Halen, which he co-founded with his brother Alex. It was during this time that Van Halen's virtuosic playing style and innovative techniques became the talk of the music world. He was known for his dazzling speed, intricate finger-tapping, and use of harmonics and other effects to create unique sounds.
In May 2022, Brian May recalled one time Eddie Van Halen attended a Queen show. He revealed a golden moment with him when they were drunk.
"I have a lot of favourite memories, but I do remember one time him coming to see us play," he told ClassicRock. "We went back to the hotel afterwards. He'd brought a bottle of his favourite drink with him, which I think was Southern Comfort.
"Anyway, he's knocking it back, and so I started knocking it back, and I completely lost it. The next thing I remember I was on the floor in the bathroom, having fallen down and cracked my head on the wash basin. I don't even remember going into the bathroom. It's one of the few times in my life where I've gotten out of control."
#2. Eric Clapton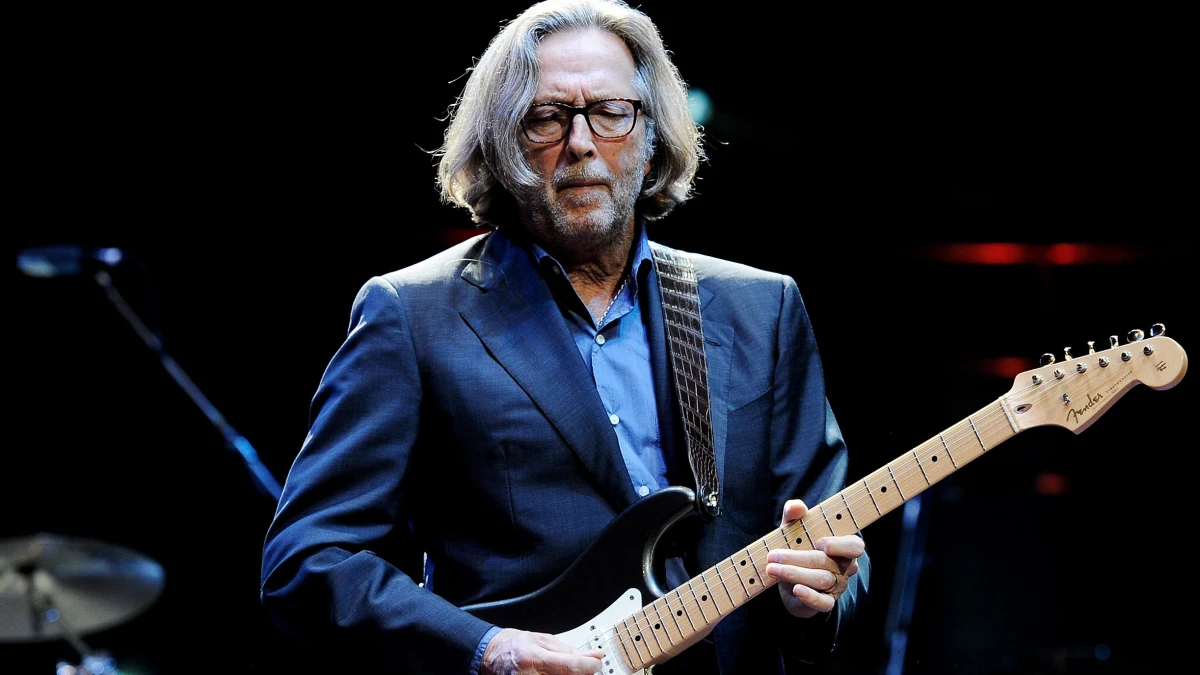 Clapton rose to fame in the 1960s as the lead guitarist for the Yardbirds, one of the most influential British rock bands of the era. He then went on to play with John Mayall's Bluesbreakers before forming the supergroup Cream, which also included Jack Bruce and Ginger Baker.
During his time with Cream, Clapton's virtuosic playing style and emotional depth came to the fore. He was known for his ability to create raw, powerful solos that were full of feeling and expression. His use of the blues scale, coupled with his ability to improvise, made him one of the most technically skilled guitarists of his generation.
Furthermore, Eric Clapton was the guitarist that Brian May picked as one of his favorites of all time. In August 2021, May said about Clapton: "I love Eric Clapton, he's my hero."
#1. Jimi Hendrix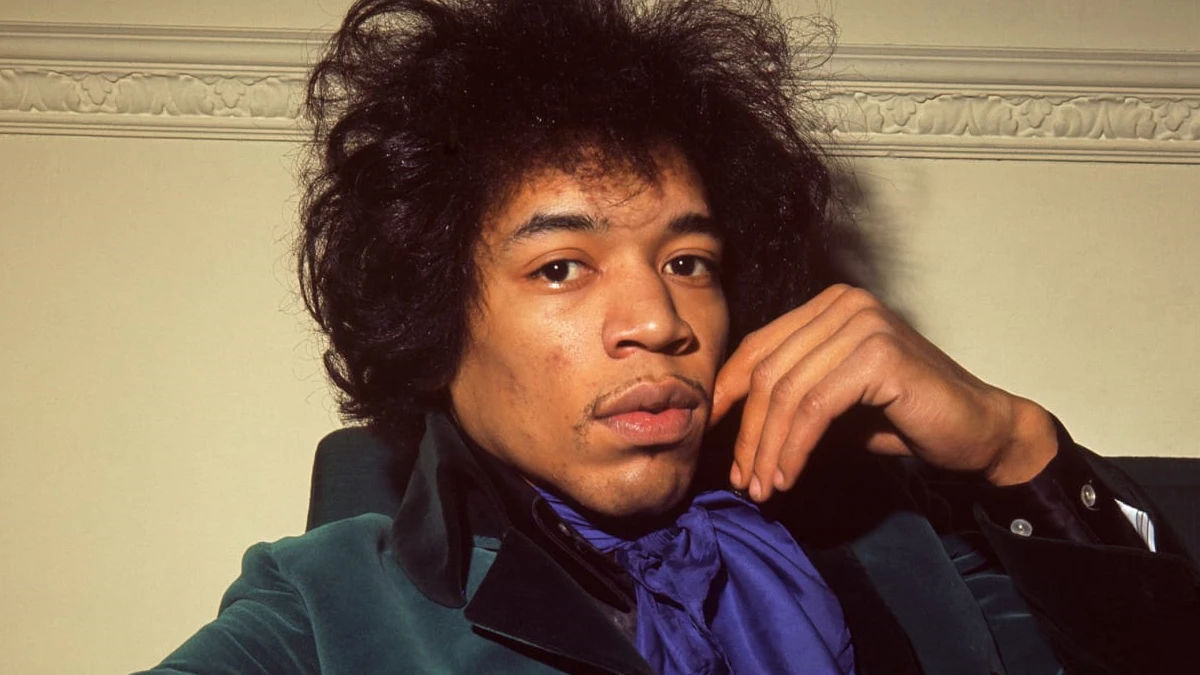 Jimi Hendrix first gained attention in the early 1960s as a sideman for various music acts, but it wasn't until he formed his own band, The Jimi Hendrix Experience, that he truly became a force to be reckoned with. His career was cut short when he passed away at the young age of 27, but his impact on the music world is immeasurable.
In his list, Brian May also named Jimi Hendrix one of his favorite guitar players of all time. As you remember, Jimi Hendrix was voted after Brian May when Total Guitar asked its readers who was the greatest guitarist of all time. After he learned he nudged Jimi Hendrix to top the list, Brian May expressed his surprise. He praised his guitar god.
"Oh my god! Well, it is very humbling. Jimi is, of course, my number one," Brian says. "And I've always said that. To me, he's still something superhuman. It's like he really did come from an alien planet, and I will never know quite how he did what he did.
"And every time I go back to Hendrix, I'm thrilled and stunned, and I get that feeling all over again, like either I'm going to give up playing guitar because I can't face up to this, or I'm gonna really have to get into it in a big way and try and do what is in my own body and soul. I never stop learning from Jimi."
Furthermore, in his second album Another World, Brian May covered a Jimi Hendrix song, called One Rainy Wish.
Brian May's Favorite Guitarists Of All Time:
Steve Vai
Jeff Beck
Eddie Van Halen
Eric Clapton
Jimi Hendrix