The 5 Guitarists Ritchie Blackmore Named Some Of His Favorites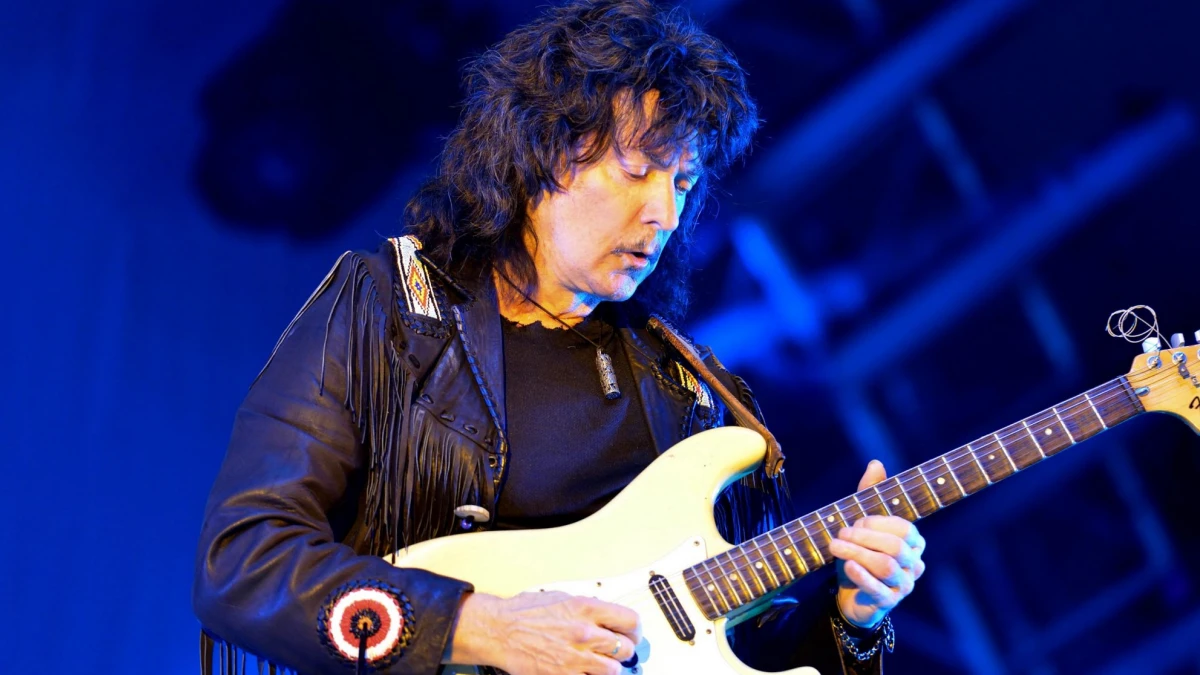 Known predominantly as the guitar maestro of Deep Purple, Blackmore's indelible mark on the annals of rock history cannot be overstated. With his spellbinding fretwork and magnetic stage presence, he has captivated audiences worldwide, leaving an indelible imprint on the genre. In this article, we will take a look at the guitarists that Ritchie Blackmore named some of his favorites of all time.
Ritchie Blackmore, the renowned guitar virtuoso, is an alchemist who effortlessly blends genres and a maverick who challenges the very foundations of music. With a career spanning over five decades, Blackmore has carved a niche for himself as a masterful innovator, reshaping the landscape of rock with his unmistakable style and unyielding commitment to artistic integrity.
What sets Blackmore apart is his unwavering commitment to musical exploration. Never one to settle for the status quo, he consistently pushes the boundaries of his own artistry, daring to venture into uncharted territories. From his early days with Deep Purple, where he fused rock with orchestral grandeur, to his later projects like Rainbow and Blackmore's Night, where he delved into medieval-inspired rock and Renaissance folk, his musical odyssey has been one of constant evolution and reinvention.
So, let's talk about Ritchie Blackmore's favorite guitarists that made him one of the greatest in rock.
The 5 Guitarists Ritchie Blackmore Picked As Some Of His Favorites Ever
Blackmore's influence on subsequent generations of guitarists reverberates to this day, with countless musicians citing him as a profound source of inspiration. Over the years, he also revealed some guitarists that helped him to improve his sound. So, it is time to learn about Ritchie Blackmore's favorite guitarists.
#5. Jeff Beck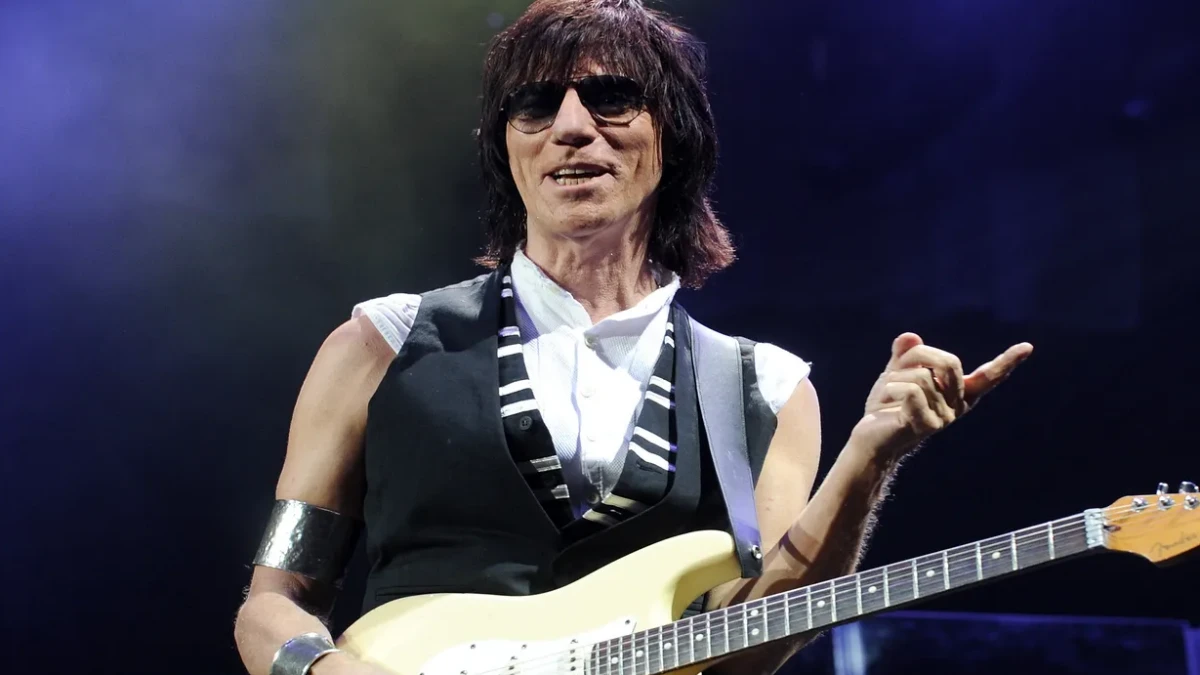 Jeff Beck was also the one who was named a favorite by Ritchie Blackmore. His musical legacy can be traced back to his groundbreaking contributions as a member of The Yardbirds, a band that also launched the careers of Eric Clapton and Jimmy Page. During his tenure with the group, Beck's distinctive playing style and inventive use of techniques such as feedback and distortion revolutionized the guitar's role in rock music.
As a solo artist, Beck's sonic explorations reached new heights. His pioneering instrumental albums, such as Blow by Blow and Wired, showcased his unparalleled mastery of the guitar, transcending genre boundaries and blurring the lines between rock, jazz, and fusion. With his impeccable technique, soulful expression, and fearless experimentation, Beck elevated the guitar to new heights of virtuosity and inspired young guitarists.
Moreover, Beck's collaborations with legendary musicians further solidified his iconic status. From his work with icons like Rod Stewart and Mick Jagger to his partnerships with fusion pioneers like Jan Hammer and Stanley Clarke, his ability to seamlessly adapt to different musical contexts and elevate the performances of his collaborators showcases his versatility and unparalleled musicianship.
After Jeff Beck passed away in January 2023, Ritchie Blackmore paid tribute to the guitar legend. In his touching letter, Blackmore admitted he thought Jeff Beck was an incredible player when he first saw him. According to him, he has become a fan of him since then.
"I first met Jeff Beck around 64-65, and it was a session where we were both playing guitars and Jimmy Page was producing," Blackmore says. "I couldn't believe how incredible he was, not only with his technique but his sound too, and I became a fan of his ever since. He could reach up into the stars and make magic with his playing. His choice of notes were always absolutely perfect.
"This whole thing is a shock. We shall always remember Jeff as the best rock and roll player."
#4. Eric Johnson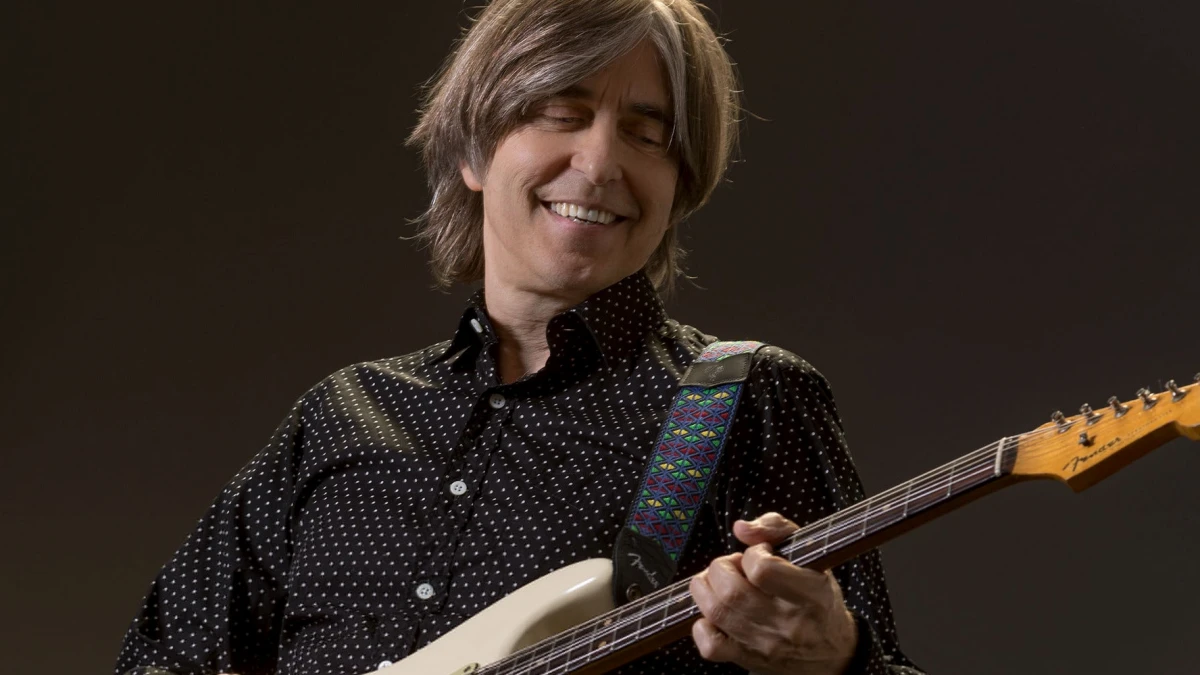 The guitar legend Eric Johnson's seminal album, Ah Via Musicom, released in 1990, remained a cornerstone of his musical legacy. The record was his compositional brilliance and guitar wizardry that featured iconic tracks such as Cliffs of Dover, a masterpiece that earned him a Grammy Award for Best Rock Instrumental Performance. Moreover, the album's blend of technical virtuosity and melodic sensibility cemented Johnson's status as a guitar legend and resonated with both critics and fans alike.
One hallmark of Johnson's playing is his uncanny ability to infuse every note with emotion and nuance. His tone is rich and soulful, his phrasing exquisite, and his command of dynamics unparalleled. Whether he's delivering searing solos that soar to breathtaking heights or crafting gentle melodies that tug at the heartstrings, Johnson's playing evokes a profound emotional response, leaving listeners captivated and inspired.
Back in 1996, Ritchie Blackmore said he was lucky to hear Johnson's sound live. Sharing his thoughts on the guitar legend, Blackmore admitted Eric Johnson was a great player.
"I had the chance [to hear his music]," he reveals. "It's a fantastic, smooth player – excellent. I think he will outlast all the other guitar players around us at the moment. He has a natural flare to entertain and play. He is not just a very fast player, he plays with great taste, amazing."
#3. Shuggie Otis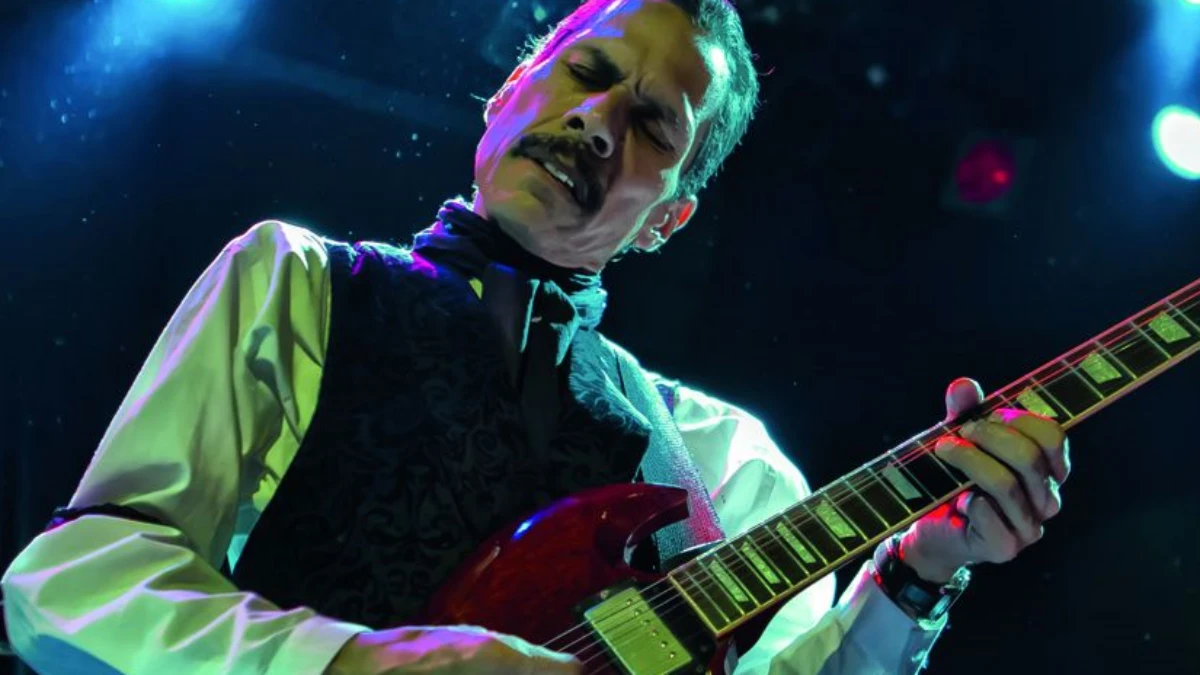 Ritchie Blackmore also named Shuggie Otis one of his favorite guitar players of all time. Born on November 30, 1953, in Los Angeles, California, Shuggie Otis was steeped in music from an early age. As the son of renowned R&B musician Johnny Otis, Shuggie's destiny seemed preordained. However, it was his exceptional talent and musical intuition that propelled him to craft a unique artistic path of his own.
The album Inspiration Information, released in 1974, stands as the pinnacle of Otis's artistic achievement. A groundbreaking fusion of soul, funk, and psychedelic rock, it pushed the boundaries of conventional music and laid the groundwork for future generations of artists. With its richly layered arrangements, ethereal production, and Otis's soul-stirring vocals, the album remains a testament to his artistry and innovation.
Furthermore, Otis possessed a rare gift for crafting intricate sonic landscapes, effortlessly blending instruments and genres to create a rich tapestry of sound. His compositions, characterized by their infectious grooves, lush harmonies, and introspective lyrics, transcend time and continue to inspire contemporary artists across various genres.
In the past, Ritchie Blackmore expressed his admiration for Shuggie Otis, naming him one of his influences: "One of my main inspirations in blues was Shuggie Otis, the son of Johnny Otis. I thought he was great, and he was only 15 years old at the time."
#2. Jimi Hendrix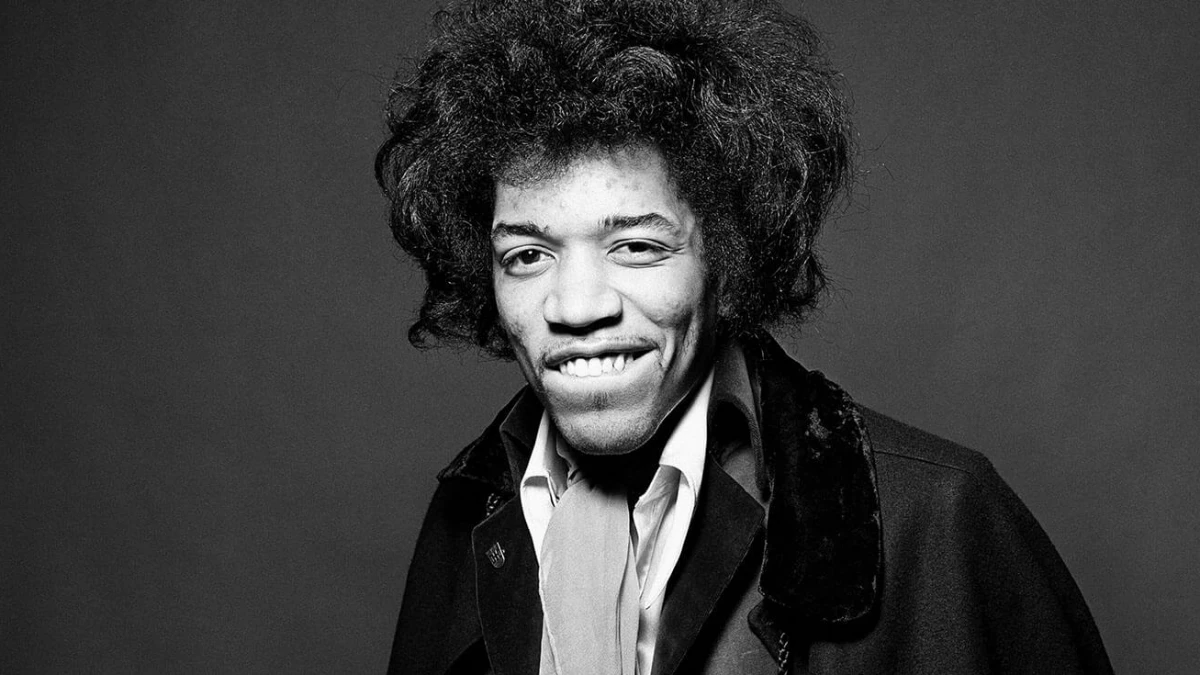 Jimi Hendrix was also the one that Ritchie Blackmore named one of his favorite guitarists. Born in Seattle, Washington, Jimi Hendrix's journey from a young prodigy to a global icon was nothing short of extraordinary. Drawing inspiration from blues, R&B, and rock and roll, Hendrix forged a sonic landscape that transcended genres, incorporating elements of psychedelia, funk, and soul into his revolutionary sound.
Hendrix's musical legacy is woven through a tapestry of unforgettable songs and albums that showcase his virtuosity and boundless imagination. From the iconic opening chords of Purple Haze to the soulful licks of Voodoo Child (Slight Return), his discography reads like a compendium of sonic innovation and artistic brilliance. Albums like Are You Experienced, Axis: Bold as Love, and Electric Ladyland pushed the boundaries of what could be achieved in the studio.
Moreover, Hendrix's influence transcends generations and genres, with his impact resonating across the entire musical spectrum. His unique blend of rock, blues, and psychedelia laid the foundation for heavy metal, funk, and even hip-hop. His virtuosic guitar playing became a benchmark for aspiring musicians who sought to capture even a fraction of his magic.
However, Ritchie Blackmore described Jimi Hendrix as the guitar player that inspired him during his appearance on Guitar World in April 2022, saying: "I was impressed by Jimi Hendrix," he said. "Not so much by his playing, as his attitude – he wasn't a great player, but everything else about him was brilliant. Even the way he walked was amazing. His guitar playing, though, was always a little bit weird, and Hendrix inspired me."
#1. Tommy Steele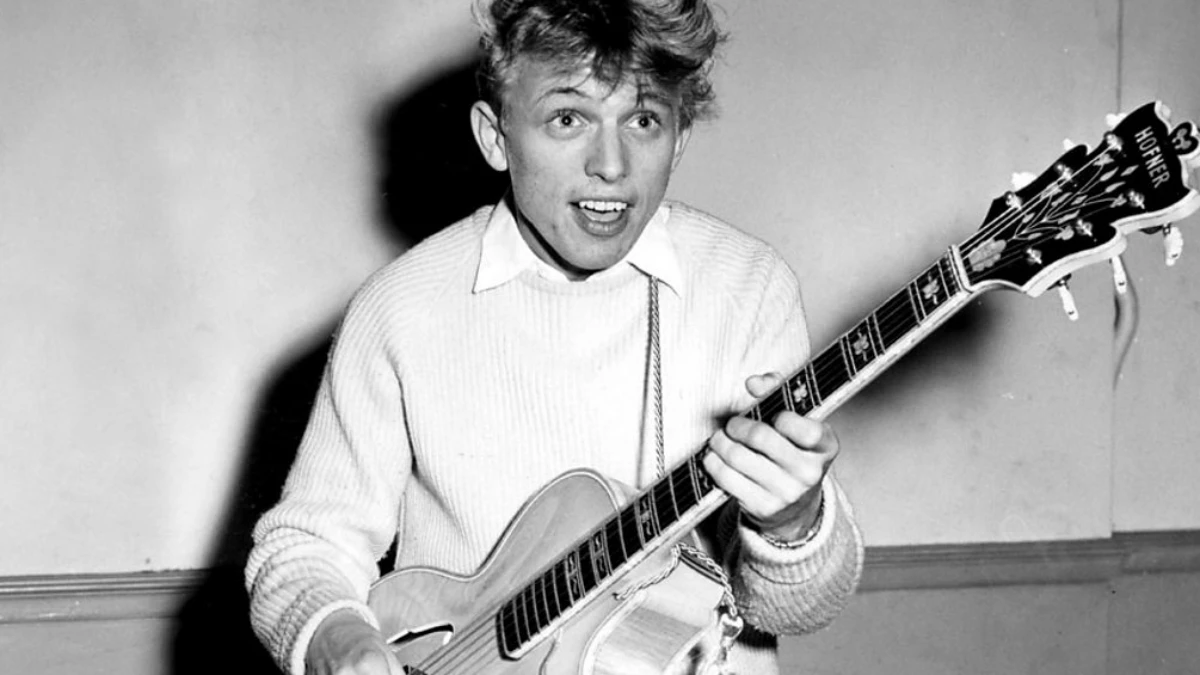 Tommy Steele's musical legacy is rooted in the birth of British rock and roll. As one of the country's first homegrown rock stars, he played a pivotal role in popularizing the genre in the United Kingdom. Inspired by rock and roll pioneers such as Elvis Presley and Chuck Berry, Steele infused his own unique energy and charm into his performances, creating a distinctive sound that resonated with a generation hungry for something new and exciting.
With his magnetic stage presence and a voice that oozed charisma, Steele's live performances became the stuff of legend. His infectious energy and natural showmanship ignited the hearts of audiences across the nation, earning him the moniker "Britain's first rock and roll star." From his guitar's vibrant rhythm to his voice's uncontainable enthusiasm, he captivated crowds, leaving an indelible impression on all who witnessed his electrifying shows.
In 1975, speaking to Classic Rock, Ritchie Blackmore admitted Tommy Steele was one of his main influences during his early years in music. He recalled the moment he first saw the guitar legend.
"My first influence – believe it or not – was Tommy Steele," Blackmore answered when he was asked about his influences. "I saw him jumping about with a guitar around his neck, and I thought, 'That's what I want to do.'
"So I picked up the guitar and started prancing about like he did. Then I found out more about guitarists and started to emulate certain players."
Ritchie Blackmore's Favorite Guitarists:
Jeff Beck
Eric Johnson
Tommy Steele
Shuggie Otis
Jimi Hendrix