TOM MORELLO Calls Fans To His Battle With SLASH – Duff McKagan Reacts!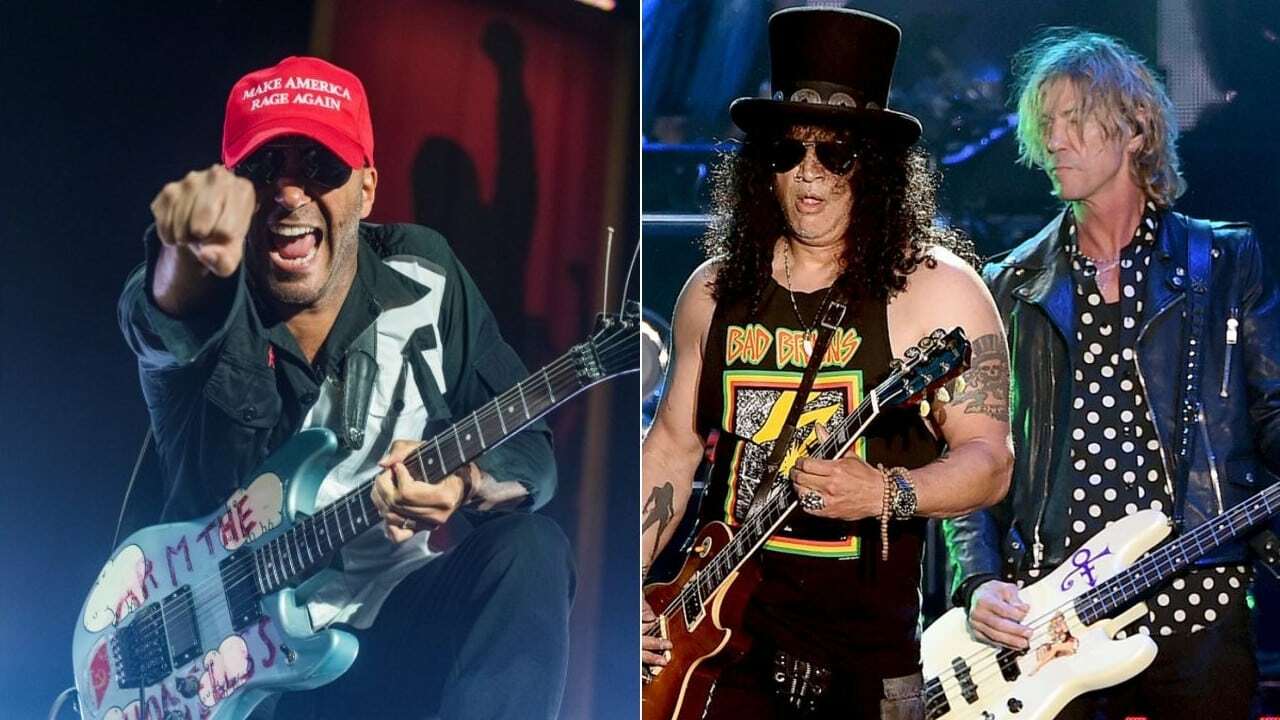 Rage Against The Machine guitarist Tom Morello contacted fans once again to share exciting news and called people to his battle with Guns N' Roses guitarist Slash in his upcoming new EP, titled "Comandante."
A few days ago, Tom Morello took to his Instagram account to announce his new solo EP, "Comandante," which will be out this Friday. In the newest EP, there was also a tribute project for Eddie Van Halen, "Secretariat."
Recently, just a few hours ago, Tom Morello has updated his social platforms once again and shared a piece of a video clip from his new EP. In the post he shared, Tom Morello was talking about his collaboration with Slash and calling people to watch his battle with him.
Tom Morello captioned the post, "Hey look! We turned those 'Guitar Hero' guys into actual guitarists! Get ready to hear @Slash and I battle it out in the ULTIMATE guitar duel on INTERSTATE 80 from my new EP 'COMANDANTE,' out everywhere TOMORROW."
Under Tom Morello's social media post, there was a familiar name from Guns N' Roses. The talented bassist Duff McKagan has commented on the post to describe his feelings and said, "Radical!"
The newest EP of Tom Morello, "Comandante," includes 5-tracks in total.