Former Nightwish Vocalist Anette Olzon Reveals Her Surprising Full-Time Day Job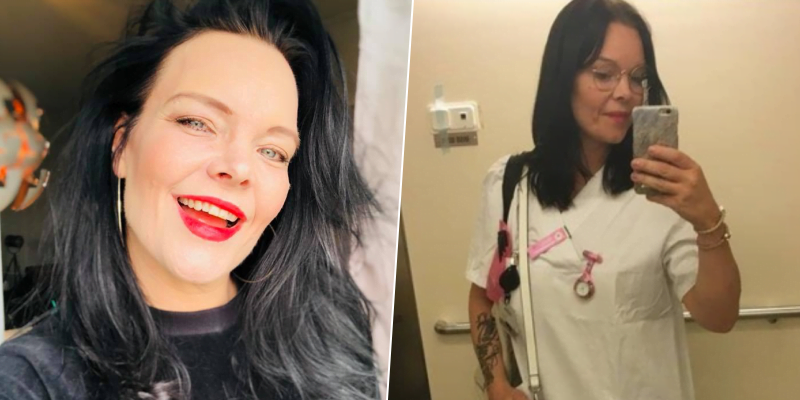 In a new interview with Let's Discuss With Lance Hall, the 48-year-old singer Anette Olzon, best known as the former lead vocalist of Finnish symphonic metal band Nightwish between 2007 to 2012, has talked about her musical career and revealed her full-time day job.
Anette talked about her ongoing musical projects and mentioned the difficulties she had experienced. She also touched the second studio album of Swedish/Finnish symphonic metal band The Dark Element, called Songs The Night Sings, which was released on November 6, 2019.
"This was recorded last spring, one year ago. When I got the question to do this, I was actually recording The Dark Element's second album [2019's 'Songs the Night Sings'].
"I was first saying, 'Well, can we do it in the autumn? I'm quite busy.' But they were, like, 'No, no, no, you have to do it now!' I just entered the studio for one album, then straight into the studio."
Anette also revealed her full-time day job and said it's going great.
"I do have a regular job, actually – I'm working as a nurse. It was, like, working full-time Monday through Friday, then entering the studio and recording. It was a bit busy and I was quite happy I got some vacation in the summertime.
"But, you know, it's fun still. I love to sing. It's great. I'm really happy that they asked me to do all this kind of stuff. That's fantastic."
The Dark Element, which formed in 2018, consisting of Anette Olzon on vocals, Jani Liimatainen on guitars, Jonas Kuhlberg on bass and Rolf Pilve on drums.