The Rarest Photo of Lars Ulrich and Cliff Burton Revealed – Lars Strangled Cliff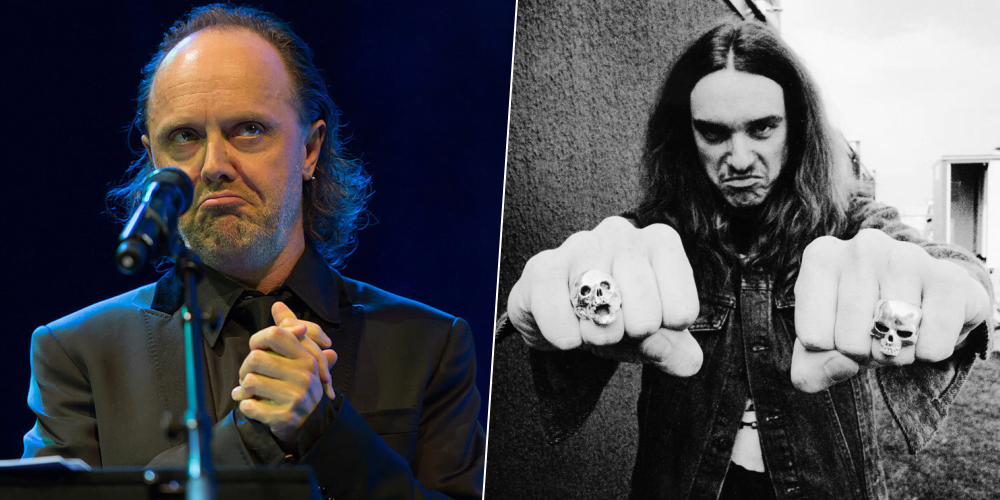 Lars Ulrich, a co-founder and the drummer of one of the bests of heavy metal legends Metallica, has recently sent a post for his old bandmate Cliff Burton's birthday and revealed a rare photo of them.
In the photo he shared, Cliff and Lars were looking to camera, and they've looked very happy. Cliff Burton showing his middle finger across to camera while Lars strangling him.
Here's the statement Lars wrote for Cliff:
"Next level Cliff shenanigans…
Happy Birthday man
Thinking of you!"
Kirk Hammett and Metallica have remembered him with rare photos, and they celebrated the legendary bassist's birthday.
"It's your day, bro! We miss you," Kirk wrote in the post's description he shared.
"Happy Birthday, Cliff. We miss you," Metallica wrote in the description of the photo.
Cliff Burton, who joined Metallica after the departure of Ron McGovney in 1982, died at the bus crash on September 27, 1986, at the age of 24.