Slipknot Bassist VMAN's Rare-Known Identity Story Revealed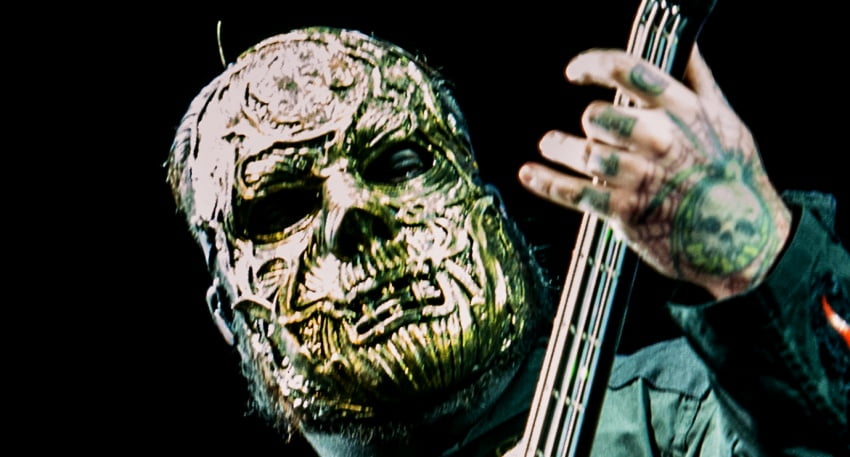 In a new episode of the Rock Show With Daniel P Carter, Daniel Carter, the current guitarist of the British metal band Krokodil, has talked about the American heavy metal Slipknot bassist Alessandro "Vman" Venturella, who were the bandmates on Krokodil, and revealed the rare-known story about Vman's identity.
"So in 2013, obviously, founding member Joey Jordison had left the band. He was replaced by Jay Weinberg, and 'VMan' Venturella was playing bass at this point.
"And I actually remember very vividly being in the studio, because I actually played in a band called Krokodil with Vman at that point."
Daniel touched the recording day of The Devil In I, which was taken by Slipknot's fifth studio album, .5: The Gray Chapter.
"And we were in the studio working on stuff and 'The Devil in I' video went up online and all of us in the studio kinda sat there and watched it in on the computer and were high-fiving him and stoked and everything.
"At this point, no one knew who these new members were in the band."
He mentioned how Vman's identity revealed and his panic after it.
"But I think within about a half an hour I think somebody had screengrabbed the picture towards the end of the video where Vman's playing bass and somehow, someone recognized the tattoos on his hand – they're pretty distinctive, I guess.
"And I remember him having this look of mad panic as his phone just started blowing up, like for the entire rest of the day – to the point where he was, like, 'I just need to go. I just need to go now.' It was amazing."