BREAKING: Bring Me The Horizon to Release New Album Tomorrow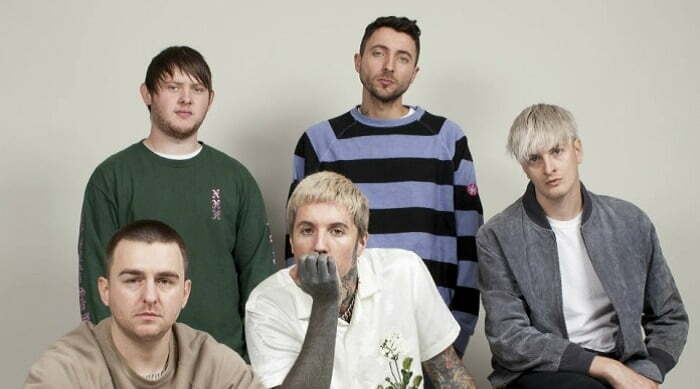 English rock band Bring Me The Horizon, consisting of Oliver Sykes on vocals, Matthew Nicholls on drums, Matt Kean on bass, Lee Malia on guitars and Jordan Fish programming and keyboards, will be release new album tomorrow, December 27, titled 'Music to listen to~dance to~blaze to~pray to~feed to~sleep to~talk to~grind to~trip to~breathe to~help to~hurt to~scroll to~roll to~love to~hate to~learn Too~plot to~play to~be to~feel to~breed to~sweat to~dream to~hide to~live to~die to~GO TO'. The rumors were confirmed by the band's vocalist Oliver Sykes with a post on Instagram.
The 7-track album including collaborations with Halsey, Lotus Eater, and Bexey.
Earlier this month, Halsey told her fans through Instagram for the BMTH song:
"Okay, the Bring Me The Horizon song. I knew you guys were going to ask about that. It's not on this album, but there's two – well technically 'two' things. One and then something else that are coming out not on my album – for something else with Bring Me The Horizon. And then I have another collaboration with another friend of mine that's coming out this year too, and I'm putting out so much music next year."
Bring Me The Horizon new album track listing:
01. Steal Something
02. Candy Truck / You Expected: LAB Your Result: Green
03. A Devastating Liberation
04. ¿ (feat. Halsey)
05. Underground Big {HEADFULOFHYENA} (feat. BEXEY & Lotus Eater)
06. "like seeing spiders running riot on your lover's grave" (feat. Happyalone.)
07. Dead Dolphin Sounds 'aid brain growth in unborn child' Virtual Therapy / Nature Healing 2 Hours (feat. Toriel)
08. ±ªþ³§ (feat. Yonaka)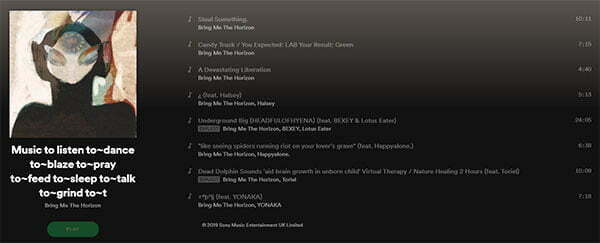 https://www.instagram.com/p/B6ixdJ9HDZ1/?utm_source=ig_web_copy_link