Ozzy Osbourne Reveals Taylor Hawkins' Surprising Suggestion On 'Degradation Rules'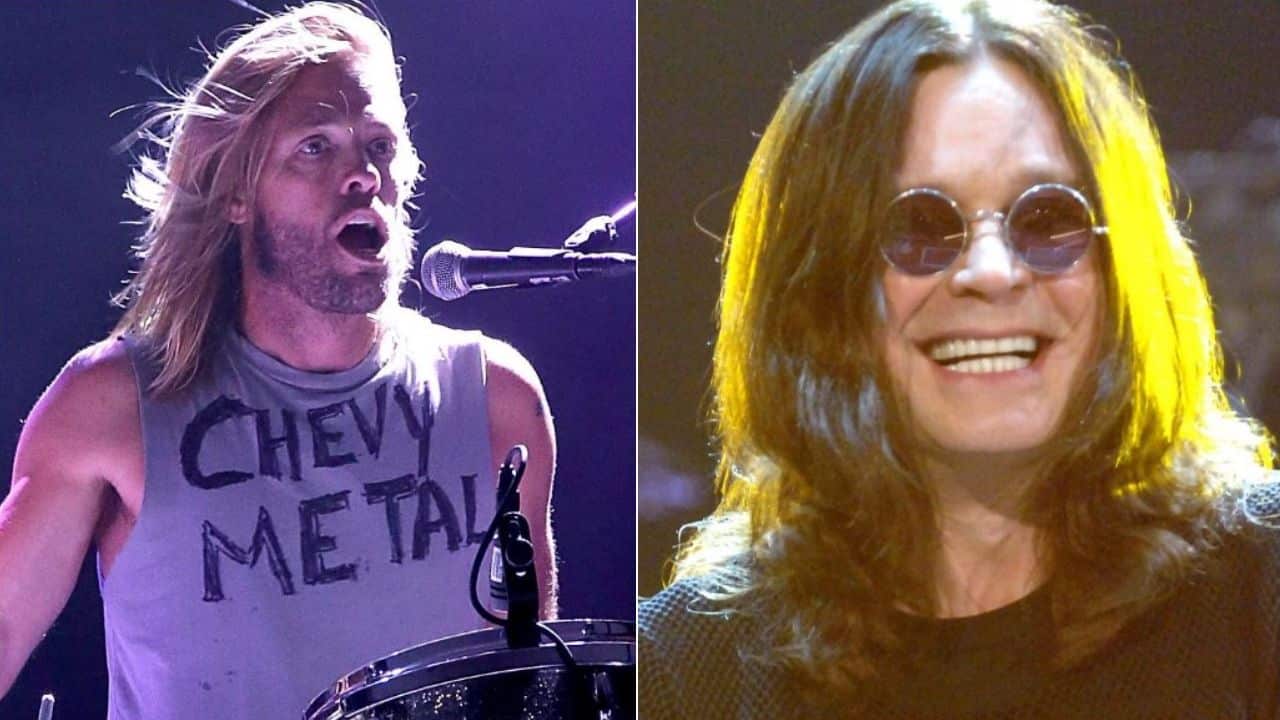 The 73-year-old musician Ozzy Osbourne, who gained international fame as a member of Black Sabbath during the early 1970s, talked about the late Foo Fighters drummer Taylor Hawkins' influence on his feat. with Tony Iommi, Degradation Rules.
Scheduled to be released on September 9, 2022, Ozzy Osbourne is excited to release his thirteenth solo studio album, named Patient Number 9. On the album, Taylor Hawkins' parts had been posthumously included to make that unique. In addition to Hawkins, Ozzy's upcoming album also featured names such as Jeff Beck, Zakk Wylde, Eric Clapton, Robert Trujillo, and Duff McKagan.
Until he passed away on March 25, 2022, Taylor Hawkins had recorded a total of 8 studio albums with Foo Fighters. Being a member of the band from 1997 to 2022, the drummer played numerous live music and contributed to the band to expand its fanbase. Foo Fighters wasn't the only name Hawkins contributed to during his career. He also gave Ozzy Osbourne a piece of his inspiration. There was a self-evident Taylor Hawkins's inspiration in Degradation Rules.
In a recent appearance on Kerrang!, Ozzy Osbourne detailed his recent single, Degradation Rules, taken from his upcoming album, Patient Number 9. Saying that the song is about masturbation and the inspiration came from Taylor Hawkins, Ozzy Osbourne admitted that it was devastating for Foo Fighters and rock to lose a musician like him.
"You know what 'Degradation Rules' is about? Masturbation," Ozzy admits. "Sticky little magazines. A toss-pot. There's a line in there, 'Red Tube rules!' which is an [ode to] the free porn website. And, do you know who suggested that? The drummer, Taylor Hawkins, who died recently."
"To be perfectly honest with you, I'd never heard of him before he played on my album. But he must be good to play with Dave Grohl's Foo Fighters. When I met him, and from what I saw of him, he was a really nice man, one whose soul will surely last. I should imagine that everyone in that band was fucking devastated when the poor guy passed away."
Elsewhere in the interview, The Prince Of Darkness answered if it is easy to record and create all those songs over the years, inside the loss of Randy Rhoads in a plane crash in 1982 or losing his touring guitarist Pete Way in 2020.
"Well, at the age of 73 I look back down the road and there are so many of them," Ozzy says. "It used to be one every year. Now, it's more like one every month. And I just go, 'I hope my number doesn't come up!' A hearty laugh stops the tone getting too dark. 'For whatever it's worth, though, if I drop down dead now – if it is the end – at least I can't say that I've had a dull career!'"
On September 5, Ozzy Osbourne released one more single taken from his upcoming studio album, which was named Nothing Feels Right and featured Zakk Wylde on guitars. It was not the first time Ozzy collaborated with Zakk Wylde, as the guitarist has been playing alongside the 73-year-old singer for decades.