Producer Recalls How Lars Ulrich Begged Him To Record A Metallica Album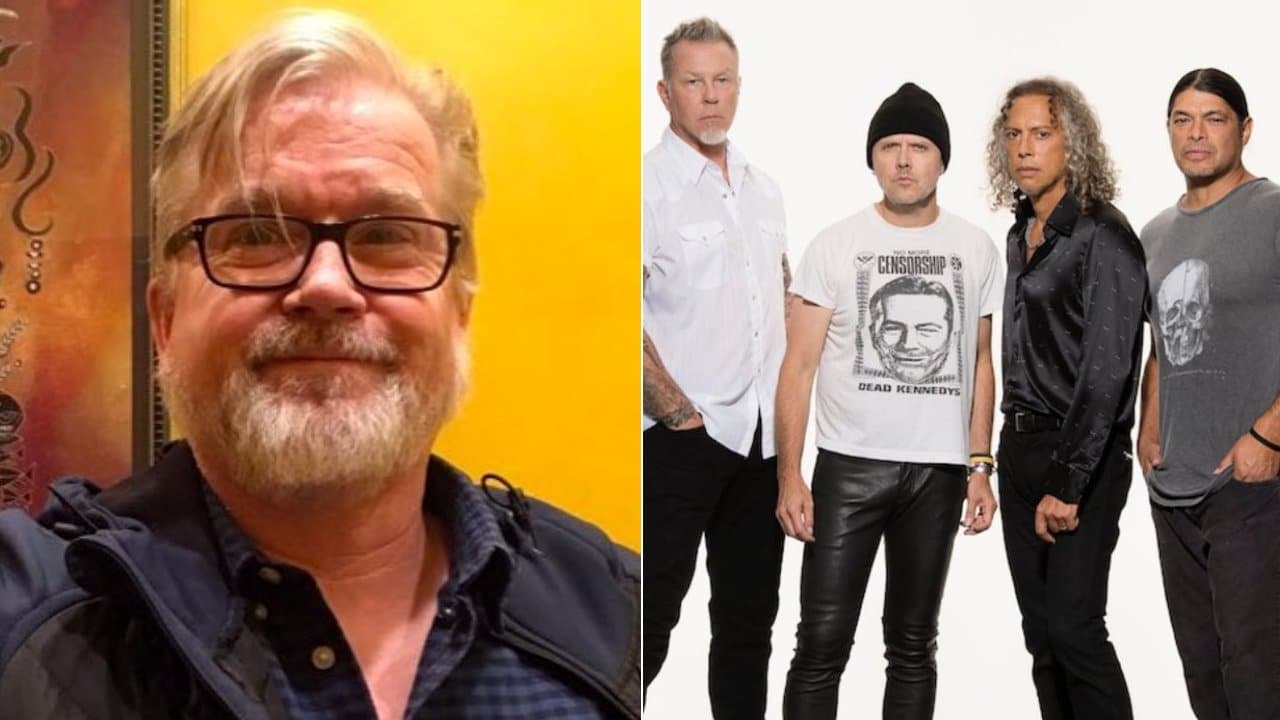 Flemming Rasmussen, who was the producer of Metallica's second studio album Ride the Lightning, legendary third album Master of Puppets and …And Justice For All, did a brand new interview with Metal Hammer. The producer revealed how Metallica drummer Lars Ulrich begged him.
In the interview, Rasmussen recalled Metallica's early days. Referring to the fact that the members of the band were young and inexperienced at that time, Rasmussen also reflected on the difficulties in the production of albums.
However, the hard times paid off for Metallica. In particular, Master of Puppets, which is considered one of the iconic albums of Thrash Metal, brought international fame to the group. Selling 6 million copies by 2003 alone, the album was certified 6x Platinum by the RIAA for the album.
During his interview with Metal Hammer, Flemming Rasmussen was asked if he found it difficult to record, as there was a huge difference in songwriting and dynamics between the band's first two studio albums.
"Yes, because their technical abilities then were not as developed as their ambitions," he said. "So when we listened back to what we had done, they were blown away, and were so proud. I had never heard that kind of power come through the studio speakers.
"While they were in the studio, they were visited by the guys from Bronze Records, who wanted to sign them for Europe, and when [label owner] Gerry Bron listened to the finished album he said they'd want to re-record everything in London.
"When they left, James looked at me and said, 'What an idiot!' as we knew that they hadn't a clue if they couldn't hear it was an amazing album. Bronze blew their chance to sign them right there."
Rasmussen Says Metallica Has 'Improved in A Short Time'
Rasmussen also touched upon the differences in the production phase of the band's second studio album and Master of Puppets. The producer stated that during the production of the third album, the band developed itself both economically and in terms of maturity.
"They had matured quite a bit, and their circumstances were improved – this time they had hotel rooms, rather than sleeping on a friend's floor – but they were just as likeable," he continued. "Every day they would have dinner with my wife and myself at our house before we started recording at 7pm, and they were always fun to have around."
Rasmussen also lifted the veil of secrecy about why he was late producing the album …And Justice for All. He admitted that when Lars Ulrich called him, he couldn't act with the band because his schedule didn't match. He also revealed how Lars Ulrich begged him to record the album.
"Ha! Yes, but it was a timing thing," he adds. "Lars called me in November '87, and said, 'We've booked a studio from January 1, we have it for four months, we're doing a new album and we want you to produce it.' I said, 'Lars, I can't, I'm busy until April', and he was like [horrified yelp], 'No! You have to come! We've booked the studio! Move everything else!' I said, 'I can't, Lars. No.' So they started with Mike Clink instead. And then begged me to come over when it was obvious that wasn't working! Ha ha!"
Back in November 2021, Rob Zombie guitarist John 5 had recalled silly moments he lived with Metallica while he was briefly working for them in the late '80s and revealed epic Lars Ulrich memory.
"This was the '…And Justice for All' tour, and I would play some guitar for Kirk because I knew all of their songs.
"And they were laughing, and they would call me Little Ozzy – I had long hair, and I would hang out with those guys on the '…And Justice for All' tour, and they would give me like little jobs and things like that.
"It was really cool, and they would give me silly jobs, like, Lars would jump on my back and they'd chicken-fight or something like that, silly stuff," John recalls.
"Or I'd get them like beer or something like that. They were the nicest people.
"When I started to get known, they'd be like, 'Holy shit, that's Little Ozzy! What's he doing in Marilyn Manson? What's he doing playing with David Lee Roth?'
"So it's funny how it all comes around."