Steve Hackett On Genesis: "It Was A World-Beater"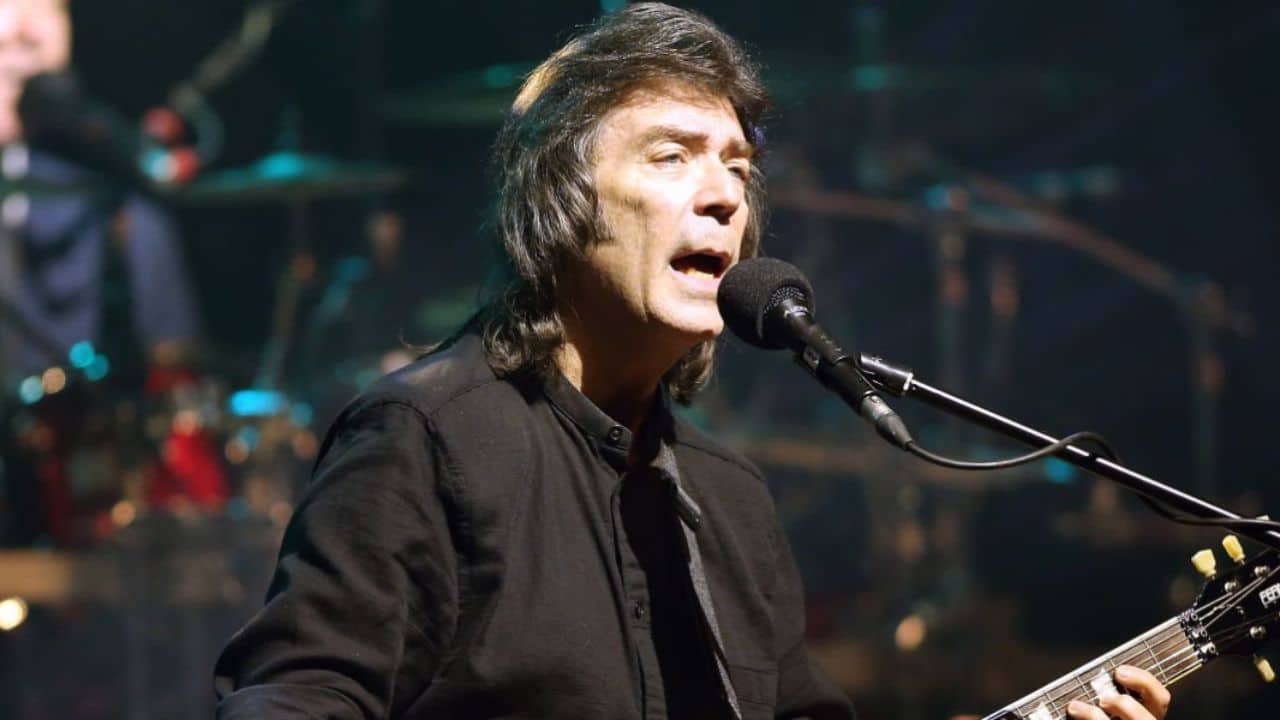 Steve Hackett has recently talked about his former band Genesis explaining why he left the band. According to Hackett, Genesis was a world-beater band.
Genesis is a 1967-formed rock band that released 15 studio albums throughout its career. Debuted in 1969 with From Genesis to Revelation, the band's latest and final effort was released in 1997, named Calling All Stations. Appearing in rock music three different times, from 1967 to 2000, from 2006 to 2007, and from 2020 to 2022, Genesis' '70s lineup featured Peter Gabriel and Steve Hackett was among the pioneers of progressive rock.
Steve Hackett was a guitar player of the rock band Genesis. The guitarist appeared with them from 1971 to 1977. Throughout his career with Genesis, Hackett contributed to the band's 6 studio albums, 7 singles, one EP, and 3 live albums. He was inducted into the Rock and Roll Hall of Fame as a member of the band in 2010. Even though he was not a founding member of the band, Hackett achieved his huge respect with his work with Genesis.
In addition to his career with Genesis, Steve Hackett has a huge solo career that he debuted in 1975 while still was a member of the band. Naming his first album Voyage of the Acolyte, Hackett released his twenty-sixth solo studio album on January 22, 2021, titled Under a Mediterranean Sky. He also released an explosive rock studio album in late September 2021, named Surrender Of Silence.
Recently, Steve Hackett spoke to Mitch Lafon to reveal why he left Genesis despite being one of the greatest bands around the world. Hackett said that he wanted to work on a solo album during his tenure with the band.
"Well, at the time, I was determined to do solo material," Hackett says. "I love the work that they would put on, but to have the ability to put out successive solo albums was something that was being denied to me in the band. They said, 'Either you do that or you're going to have to leave so.'"
Steve Hackett Admits 'Genesis Was A World-Beater Band'
Later then, Steve Hackett praised Genesis and said it was a world-beater and world-class band. Revealing what he would do if he is a still member of Genesis, Hackett disclosed that he would never let them full stop the band.
"So I thought about it for a couple of years," he continued. "And it got to the point where I thought, 'Well, I'm gonna have stillborn brain-children here,' because I'm not getting any guarantees that anything's gonna get recorded by the band. I'm not a founder member. I'm being told, I'm an employee.
"At the end of the day, I thought, 'No, my allegiance has to be to music.' I love the band. And I think it was the greatest band in the world. Even so, I thought, 'No, this is time to start working with other people and I wish them luck.' And we went our separate ways.
"Having said that, it's not been about musical differences. It's the internal politics of the band that brings every band to either a different incarnation of that band or a complete halt. We were coming up to the same thing.
"If I was still a member of that band, which I'm not, I would never put a full stop to it. It was world-class, it was a world-beater. We work hard, we sweated blood together to make this work. Why would you want to limit it and say, 'That's all folks, it's the end of this show'? It's not cartoons."
Back in this past October, Steve Hackett had mentioned unfair acts that led to his departure from Genesis. It was unfair that the record company allowed Peter Gabriel to do solo albums while they weren't allowed him to do that.
"I left because it was too constraining," Hackett says. "It wasn't musical differences at all, it was just…
"Politically, it was impossible to honor commitments to my record company making solo albums, and at the same time do that within a band that said to me, 'Look, you can't have a parallel solo career,' and allowed Peter Gabriel to do that…
"Once we left, it became a different story because any major band that starts to hemorrhage members to that degree realize that everyone has got to be able to let off steam separately, and I don't think it kills the golden goose that is the band, it just expands on it."