Who Is Dave Lombardo That Just Rejoined Testament?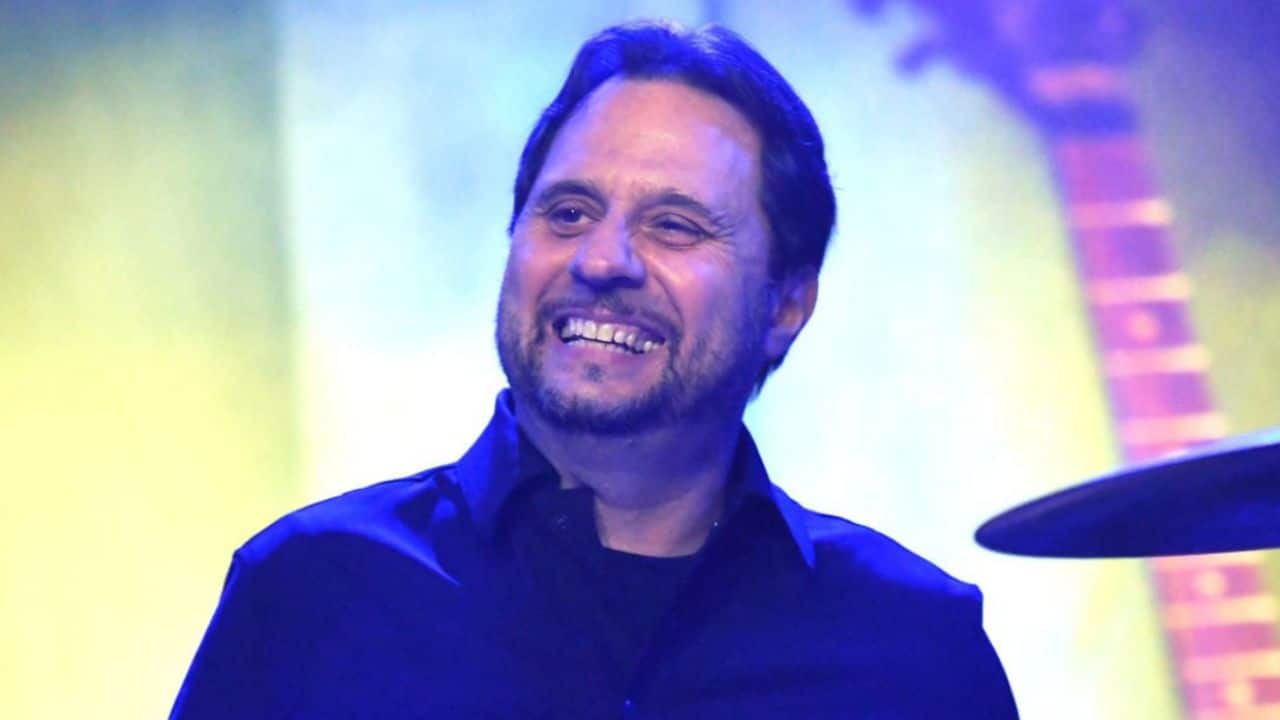 Dave Lombardo is an American-Cuban drummer who gained international fame for being one of those founding members of the disbanded thrash metal band Slayer. Recently, he announced that he rejoined the Testament after two decades.
Dave Lombardo was born in Havana, Cuba, on February 16, 1965. When he was two years old, Lombardo had moved to California with his family, including his two older brothers and older sister. He first met with his own drums at his ten two years after he played marching drums in his school's band when he was eight years old. The first record he bought was Alive! by KISS, which helped him to develop his drumming skills.
Over the years, Dave Lombardo became one of the most aggressive drum players in the community. In 1981, when he was 16 years old, Lombardo co-founded Slayer with Kerry King, Jeff Hanneman, and Tom Araya. Throughout his tenure with Slayer, Lombardo played seven studio albums of the band. Those were the band's debut studio album Show No Mercy, Hell Awaits, Reign in Blood, South of Heaven, Seasons in the Abyss, Christ Illusion, and World Painted Blood. In addition to those, he appeared the band's live releases Live Undead, Decade of Aggression, The Big 4 Live from Sofia, Bulgaria, and 1984-released EP Haunting the Chapel.
However, Lombardo's first appearance with Testament was during the band's eighth studio album, The Gathering. In 1999, he had joined the band to perform on the band's beloved album and received huge positive feedback. In the album, he co-wrote two amazing songs for the album, Careful What You Wish For and Allegiance. Shortly before the band kicked off the album's world tour between 1999 and 2000, he had left the band and rejoined Slayer.
Out of Testament and Slayer, Dave Lombardo contributed to numerous releases from different artists during his ongoing 4-decade career. Including Mr. Bungle's The Raging Wrath of the Easter Bunny Demo, Lombardo performed Suicidal Tendencies' two studio albums and 2018-released EP, named Get Your Fight On!. He also contributed to Fantômas, Grip Inc., Philm, Dead Cross, Apocalyptica, Voodoocult, and more.
Recently, on March 1, 2022, Dave Lombardo has announced that he rejoined his former band Testament, replacing the band's long-time drummer Glen Hoglan. After the announcement, it was also told that Testament plans to record a new album with him in the future.
During his new appearance on Liquid Metal, hosted by Jose Mangin, Dave Lombardo has opened up about what he felt like on his reunion with Testament. Saying that his wife pushed him to that decision, Lombardo mentioned his message to the band's singer Alex Skolnick. According to him, this is the moment they have been waiting for a long time.
"I just sent them a link to my Wikipedia," he said. "'I've done these records, including one of yours. Can I come back?' [Laughs]
"I was still asleep, and my wife, she just said, 'Hey, Gene just left Testament.' And she's been always telling me, 'Man, I can't wait for you guys to get together for that 'Gathering' reunion.' 'Cause we had been talking about this two and a half, three years ago.
"And so I immediately — I didn't even get my other eye open and I was texting Chuck. I said, 'Hey, man, what's going on?' I don't know exactly what I mentioned in my text, but it was very simple, 'Hey, what's happening?'
"And he immediately called me back. And I remember Tiffany [Chuck's wife] was on the phone; Chuck was on the phone. We were, like, 'Hey.' It was a great come-together moment, like, 'Hey, here we go. This is the moment we've been waiting for.'"
Dave Lombardo Admits It Was The Right Time Rejoining Testament
Later then, Dave Lombardo once again touched his rejoining Testament. Touching on the current state of the other bands he is currently playing, Suicidal Tendencies, Mr. Bungle, and Dead Cross, Lombardo said that it was the right moment for him to rejoin Testament. He also expressed that he is a hard worker.
"'The Gathering' reunion didn't have to happen putting Gene out, separating Gene and saying, 'Gene, we're gonna go with Dave for a while now.' Nothing like that happened," Dave continued. "This happened organically.
"And it happened at a time where my other bands, two of the bands that I have, Mr. Bungle and Dead Cross, [Mike] Patton sings in them and he's trying to get healthy and is taking a little hiatus.
"And Suicidal Tendencies hasn't been touring much lately. So that leaves me with a lot of little odd projects here and there that I work on in my free time. So it just felt like the right moment.
"I know it can be deceiving because I am in so many different bands, but there's 24 hours in a day and I only sleep eight hours, or seven to eight hours, so that leaves me 16 other hours. And I don't take Saturdays and Sundays off. So it was a no-brainer."