In a new appearance on Mosh Talks, Slipknot percussionist Shawn "Clown" Crahan looked back on his youth and paid his respects for The Beatles, Pink Floyd, Led Zeppelin, The Who, Limp Bizkit, Deftones, and more.
Currently, Clown is promoting his band's latest studio album We Are Not Your Kind. He and his band have been spending their pandemic era and doing useful stuff for the future.
However, Clown, who has been a member of the band since 1995, said when he kicked off his words that he loves music, no matter which genre is. He also said that they know where rock 'n' roll came from.
"I grew up listening to Beatles," he said. "It doesn't mean they were my favorite band, just what my mom and dad were listening to. Then they were listening to Jimi Hendrix and The Who.
"I'm 51, I'm so blessed to have been from The Beatles to Pink Floyd, to Zeppelin, to The Who, to Black Flag, to Big Black, to Scratch Acid, Killdozer, Nirvana, Soundgarden, Linkin Park, Korn, Limp Bizkit, Deftones, The Muse, Placebo, Radiohead, Johnny Cash…
"I mean, we love it all, we don't just love Slipknot, we love The Muse, we love people that play the violin by themselves and on stage, I mean, we love music.
"It's sad, and there's a handful that is doing it for real, and we all know who they are, that are continuing the tradition of studio techniques, the ethics behind certain recording ways and where we came from, where rock 'n' roll came from.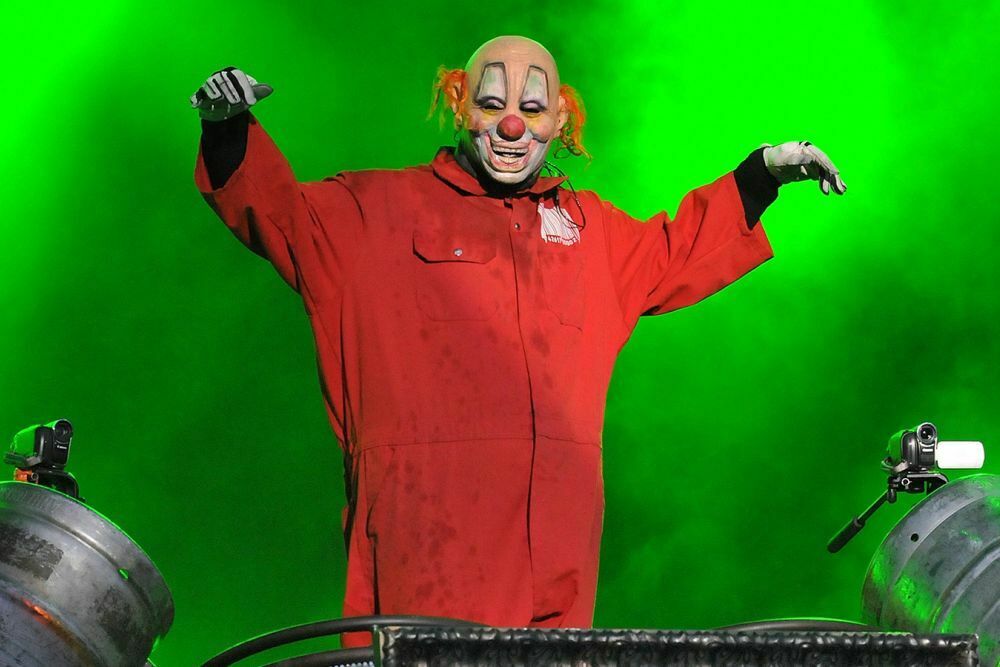 Later, he touched on the relationship of John Lennon and Paul McCartney.
"You got to have material first, and then you got to have a player," said Clown. "What's the melody? That's what I always loved about John Lennon and Paul McCartney.
"John and Lennon would come in and be like, 'I wrote a song,' and Paul would be like, 'What's the melody?' And John would be like, 'You didn't even ask me what the song's about, asshole.'"