Slash Admits 'Guns N' Roses Will Release New Music Soon'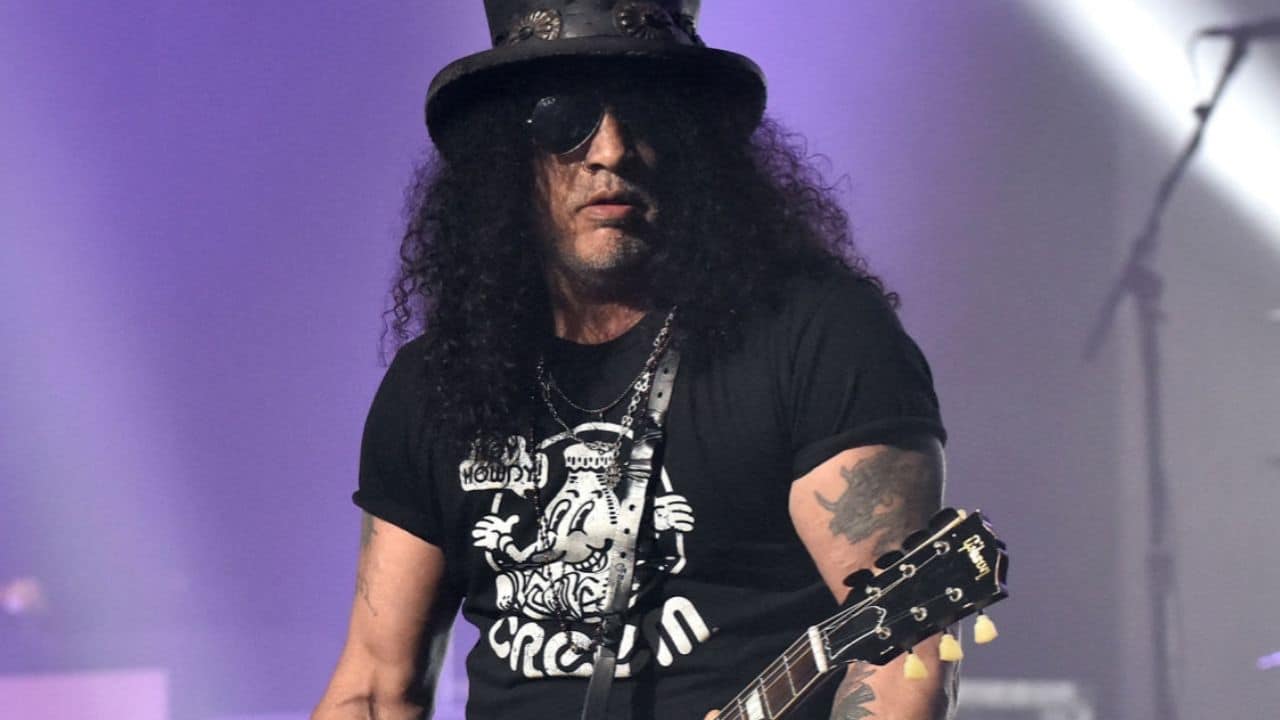 Guns N' Roses guitarist Slash has detailed his band's upcoming releases and admitted that Guns N' Roses will be releasing new music as soon as possible while also commenting on his reunion with the band back in 2016.
Although he did not appear with the band from 1996 to 2016, Slash is one of the core members of Guns N' Roses. Achieving international fame as a member of the band in the late 1980s and early 1990s, Slash had debuted with the band's first-ever studio album, named Appetite For Destruction. Slash performed in the band's first five studio albums out of six.
During Slash's hiatus from the band between 1996 and 2016, Guns N' Roses added one more studio album to its catalog. 2008-released Chinese Democracy was the band's sixth studio album which did not feature Slash and Duff McKagan. During the recording process of the album, Guns N' Roses had worked with several guitarists and bassists.
For a while, Guns N' Roses has been working on a new album that is a follow-up to the sixth Chinese Democracy. While Guns N' Roses is approaching to release its seventh and upcoming studio album, they released two different singles during that period, Hard Skool and Absurd.
During his recent interview with Rolling Stone, Slash talked about Guns N' Roses' upcoming music, how he became a rockstar and his 2016 reunion with Guns N' Roses. At first, the musician admitted that Guns N' Roses will be releasing new music soon.
"I know we've got some songs and we're releasing another one at some point soon, and there'll be another one after that," Slash said.
"As far as the record is concerned, that remains to be seen as far as a whole package, but I feel pretty confident that at some point down the road, there will be."
Slash Comments On His Reunion With Guns N' Roses
Later then, the interviewer asked Slash about his reunion with Guns N' Roses. When the musician revealed what has been the best part about his reunion with his bandmates, Slash mentioned their tension with the singer Axl Rose. He also recalled how they reacted to each other when they entered the studio for the first time ever after all those years.

"I think the biggest thing was getting past this horrible black cloud that was perpetuating, having to do with me and Axl," he says. "We had a lot of issues born out of third-party stuff. It was very insidious, and the longer we didn't talk, the more it got blown out of proportion.
"But the more significant part was, when Axl and Duff and I first got into a room playing, it was just like this fucking thing that I can't even really verbally describe. It was like, 'Whoa, that's what that is.'
"Then, just to go out and play together, it's like, I wonder how the fuck we got into that mess that we were in in the Nineties."
Elsewhere in the interview, Slash answered how he became a rockstar. Saying that rock and roll is the thing that he gave up everything for, Slash added that that is in his blood.
"I'm a rock & roll guy through and through," he continues. "That's how I started. That's what turned me on. And that's what I gave up everything for. It's in my blood. I don't give a shit what the fuck's going on elsewhere; that's what I do.
"As a musician and as an artist who appreciates a lot of different music, there's a lot of people making records that are great; it doesn't have to be rock & roll."
Back on January 31 this year, Slash shared his honest thoughts about rock and roll biographies. According to Slash, 75 percent of rock and roll books are bullshit.
"To tell you the truth, I don't read rock and roll books," Slash admits. "I've read a book about national artists and I've read books about rock and roll, but I've never read anybody else's…
"Well, I read the Jim Morrison one, and I read the most recent Joe Perry one, but for the most part, I stay away from autobiographies. A lot of it is because I know people — I know the people that wrote them — and it feels like spying on them. [Laughs] It's like following people on their Instagram; if you know them, it feels like spying.
"I also used to think that rock and roll books were 75 percent bullshit too, and I didn't want to get into. 'Cause autobiographies are largely written by other people, or biographies are totally written by other people, so it's their own fantasy that they're sort of building up in these books.
"That sort of inspired me to write my book myself and not rely too much on a ghost writer — to be as honest as possible. So they inspired me in that way."