Sammy Hagar Comments On The Future Of Van Halen, Shares Exciting Details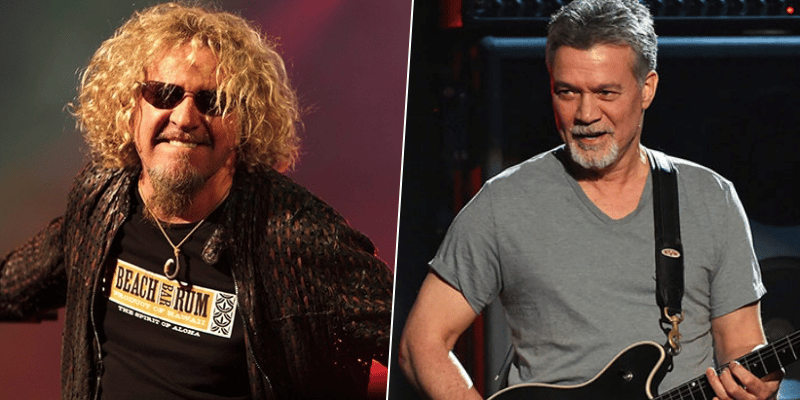 The American musician Sammy Hagar, known for his Van Halen career between 1985-1996 and 2003-2005, spoke to Rolling Stone and shared his honest thoughts about the reunion of Van Halen touching the current situation of the band.
After Van Halen vocalist David Lee Roth's Van Halen is finished words, Sammy Hagar was asked if the band is really finished and asked what he thinks about the issue. When he talks about it, Sammy rejected the finishing and said Van Halen will not finish until Eddie Van Halen or Alex Van Halen's death.
"Until Ed or Alex Van Halen die, they're not finished. Those are two great musicians that can friggin' do as good as most people at half-mast.
"As a drummer and as a guitarist and creative person, Eddie, I can't see them ever being finished. I wish they were more active, but I think Van Halen will never be finished."
Sammy also touched what they could do for the reunion.
"If they want to get it together, they just have to call Dave or have to call Sammy. They can go out with Wolfie as a trio, but that's not the legacy of Van Halen.
"I think they know that. I'm not predicting what's going to happen, but I would tell you if there's concerts next year, Van Halen will probably be on tour next year."
He looked back and remembered the question that he exposed if that would happen.
"I was asked through other people in my management to see if that would happen. The camps talked about it and Live Nation asked about it. It came and went because Ed got sick. I don't know exactly what happened to him, but I think he had back surgery.
"Eddie had a lot of health issues, but I heard he got it together. I pray for the guy and I love the guy."
Sammy continued his words revealing his dream tour.
"My dream tour is the Sam and Dave tour with Ed, Al, and Mike. Let Wolfie put his band together and open.
"I have a son, Andrew Hagar, who makes great music. Let Andrew open, let Wolfie play with his band in the middle, and then have the Sam and Dave tour where we do an hour each. An hour with Dave songs and an hour with me."
Sammy excited fans saying that they can come out together if David Lee Roth wants that.
"If Dave wants to come out together, we can do that. But of course, he wouldn't want to do that, so I couldn't care less if I even saw the guy.
"The truth of the matter is, for the fans, and just for me to be a part of that, I want to walk out there every night and do the best of Van Hagar and have him do the best of that era.
"That's a good a tour as anyone would ever do on the planet and it's for the Van Halen fans. I love making people happy. And it would make me happy.
"I foresee it happening. I'm not trying to plant a seed like I know something is happening. I know nothing. I just know what I know in my heart and my head, which is that it has to happen.
"Whether it's Sam and Dave or not, I don't know that either. But I know that Eddie and I are not done. If enough water goes under the bridge before we die, it'll happen. It has to. God is going to slap us both around if he has to."