Sepultura Guitarist Mentions Metallica And Big Four While Saying Heavy Metal Is The Most Popular Music Style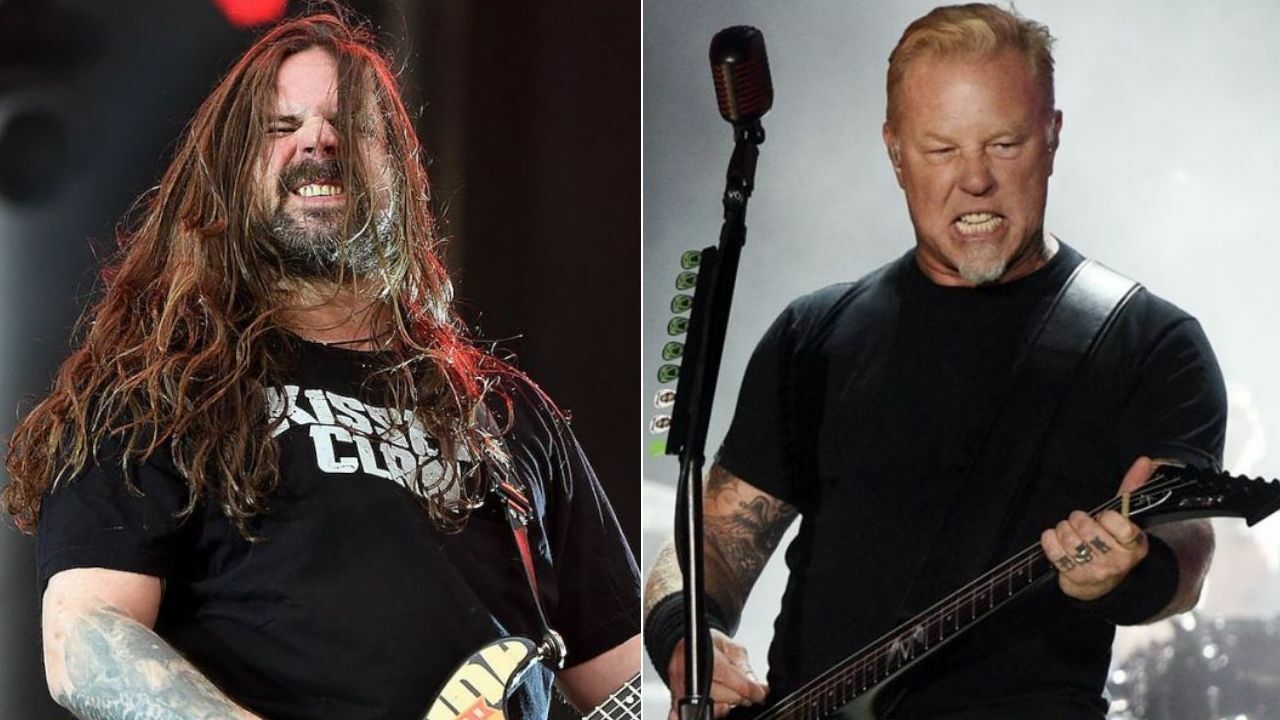 During a recent appearance on Audio Ink Radio, Sepultura guitarist Andreas Kisser mentioned Metallica while opening up the current state of heavy metal music and stated that it's the most popular music style thanks to the community's fans.
Sepultura is a Brazilian heavy metal band formed in 1984 by Max Cavalera and Igor Cavalera. During its ongoing career, Sepultura released 15 studio albums, 4 compilation albums, 3 live albums, 4 EPs, 21 singles, 21 music videos, and 6 video albums. The band has sold more than 20 million albums worldwide.
Andreas Kisser has been the lead guitarist and backing vocalist of the band since 1987. He had joined the band after the departure of the original guitarist, Jairo Guedes. Since he joined the band, Kisser has performed in every Sepultura albums since the band's second album, Schizophrenia.
Recently, the musician was asked what he thinks about the current state of heavy metal music. When the interviewer asked if the genre is in a good place, Kisser claimed that heavy metal is the most popular music genre in the world. He also mentioned KISS, Iron Maiden, and Led Zeppelin fans.
"Heavy metal is the most popular style of music in the world by far, with the most faithful fans, the type of fans that don't buy bootleg, they want to have the official stuff, the official shirt, the album, the lyrics, and everything," the guitarist says.
"You see Maiden fans and KISS fans, and Led Zeppelin, and even Sepultura fans.
"We put out a lot of products that people just collect like the Sepultura beer we have in Brazil and stuff.
"People that don't drink, they still go there and buy just to collect an item of Sepultura, which is great.
"That keeps the style alive and strong because the money goes straight to the band and management, and the record label, and not people that are just taking advantage of some popular style or band, which is great."
Andreas Kisser Comments On Metallica, Megadeth, Anthrax And Slayer's Successes
In the continuation of his words, Andreas Kisser commented on The Big Four, which includes Metallica, Megadeth, Slayer and Anthrax. Saying that Slayer's farewell was huge, Kisser added that heavy metal is going through positive times.
"Not only as singers but as great instrumentalists, like guitar players and drummers and bass players, it's fantastic," Kisser continues.
"I think it's one of the best momentums, especially after the Big Four came back – Metallica putting new albums, Anthrax and Megadeth and Slayer. The farewell from Slayer was huge – that shows the power of thrash and speed and whatever metal you want to call it.
"So, it's great… Metal was always there, changing in the late '90s to 2000s to nu-metal and that rap stuff, but always metal, and Metallica going different ways and stuff, but I think we are going through a very special and positive time."
Elsewhere in the conversation, Andreas Kisser has opened up about Sepultura's collaboration with Devin Townsend for the band's beloved song Mask. According to him, it was special to work with Townsend.
"I have to say that working with Devin Townsend is always very special. He's a guy that I follow his career since I first heard him with Steve Vai – when they did an album together," he said.
"And since then, he's been developing everywhere somehow. It was great to see and to hear his input, because every guest we gave total freedom to do whatever they want, basically, especially guitar leads that I gave to many different guitar players to do their own.
"With Devin Townsend, it was the song 'Mask,' there's a first lead that I gave, 'Just do the first leads, whatever you want,' and he did that amazing job, and the singing that he did as well really connected with Derrick.
"It's the only track that was mixed by a different guy, which was Devin. He asked me, 'Can I mix this track?' I said, 'Of course.'
"He's an amazing producer and has a great studio in Vancouver, so it was really cool. It was very open. It was not really a general rule that we used for every guest."