George Lynch Speaks On His Current Relationship With Dokken Members: "We're Friends For Life"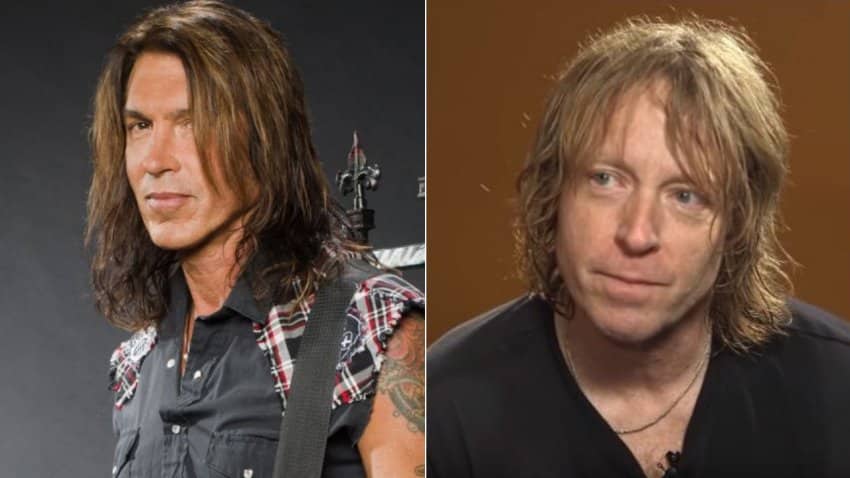 In a new interview with Metal Godz, classic Dokken guitarist George Lynch, who has been a member of the band since 1980, spoken out about his current relationship with Dokken members and stated that he has been in touch with the band's bassist Jeff Pilson.
When the interviewer asked, "Do former bands offer constructive criticism or is it just ball-breaking pot shots?", George Lynch said:
"Well, [Dokken bassist] Jeff Pilson and I are best friends obviously, we live right down the street from each other and we work together all the time. We're friends for life and loved working together, hanging out.
"I played with Mick [Brown, drums] the longest. Mick and I were in bands up in the Sacramento area before we moved to L.A. to get discovered and hit the 'big time.' But Mick retired and Mick sold all his drums and quit playing drums. He doesn't communicate with anybody.
"Anybody that I know that knows him hasn't spoken to him, including his own brother, because we have another project called The End Machine, and we just did our second record – Pilson and Robert Mason, and Mick Brown played on the first record and since retired, so we used his brother Steve Brown, who plays just like him.
"He's younger, but he rarely talks to Mick. So Mick just completely dropped off the face of the Earth sort of, but I heard he's doing well and healthy and looking good, and I'm happy for him. I think he needed to do that. The road was unhealthy, not being kind to him.
"And then, I'm on good terms with Don [Dokken], the singer for Dokken; we speak occasionally, we were touring – we were doing Dokken and Lynch Mob shows, which was working out really well.
"I would go up on stage and play the last three songs with Don, do a little kind of a mini-reunion thing, and that was really working out well, so we stayed in touch since then. I think as we've all gotten older, we've all mellowed out quite a bit."
Watch the entire interview: