Mike Portnoy Praises US Army Band For Their Tribute To Neil Peart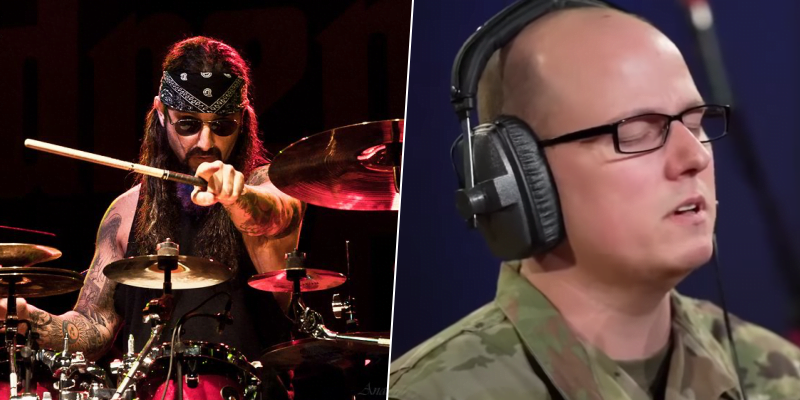 The 52-year-old drummer Mike Portnoy, best known with the progressive metal band Dream Theater, has recently posted a tweet through his social media account and revealed a rare-known video of the Rush cover of US Army band Pershing's Own.
In the video, the band performing Rush's Time Stand Still, which was taken from the band's twelfth studio album Hold Your Fire, and paying their tribute to Rush drummer Neil Peart, who died at 67 because of brain cancer. Mike Portnoy shared the performance and praised them for their cover.
"For those that haven't seen this yet, this is so great! #USArmy tribute to @rushtheband and #neilpeart Amazing job," Mike wrote in the caption of the tweet he shared. He also added the clap emoji at the end of his sentence.
Also, in the shared video, it was written a heart-wrenching statement about Neil Peart.
"On January 7, 2020, the music industry lost a giant. Neil Peart, the drummer and lyricist for the band RUSH, lost a three and and a half year battle with glioblastoma, a form of brain cancer. Neil will forever be one of the most influential rock drummers of all time.
"Over RUSH's 40 year career, his drumming and thoughtful lyrics have been part of the soundtrack to millions of lives around the globe, and his passing has created a huge void.
"When SFC Tim Whalen heard the news, he was shocked and saddened. As a lifelong RUSH fan, he felt compelled to do something to honor Neil and the band that has meant so much in his own life. He immediately knew the song "Time Stand Still" would be the perfect choice."
For those that haven't seen this yet, this is so great! #USArmy tribute to @rushtheband and #neilpeart Amazing job 👏https://t.co/VN5reeNQsP

— Mike Portnoy 🤘 (@MikePortnoy) February 19, 2020