Saliva's Wayne Swinny Sounds Off on New Music, Touring, and the Current Metal Scene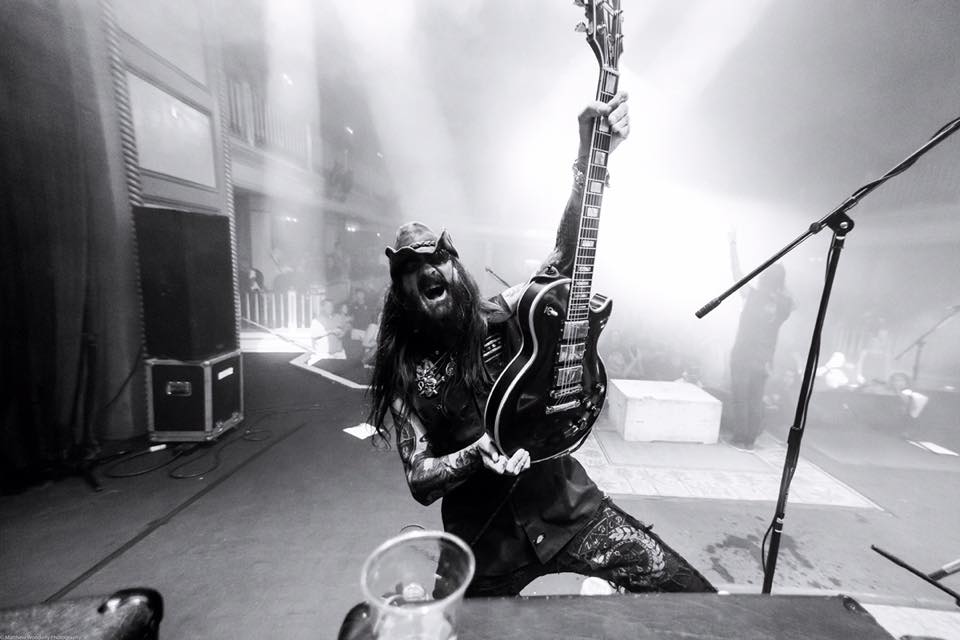 All images courtesy of O'Donnell Media Group
If we dial back to the '90s, we'll remember when alt and nu-metal ruled the world. Bands like Korn, Limp Bizkit, and more ruled the world. But amongst the masses teeming with rage, aggression, and hyper-hook-laden tunes was one band that stood out, Saliva.
Saliva was always something of a different flavor than its peers, so here in 2022, the band is as relevant as ever, preparing to release new music and trek across the globe once again.
On the heels of two recent and highly successful singles, "High on Me" and "Crow," Saliva seems a band prepared to put its past in its rearview mirror, bucking all notions that the band is a one-hit-wonder.
As they prepare to hit the road in support of two new tunes, guitarist Wayne Swinny took some time with Metal Castle to run through Saliva's latest music, the state of the scene today, and much more.
Andrew: What first got you hooked on music?
Wayne: My parents sent me to piano lessons at age 7, and I got kicked out within a month. [Laughs]. They kicked me out because I would memorize the songs by watching her play and refused to learn how to read music. Eventually, I did learn sheet music, but I've always been able to play it by ear. After that, I picked up a guitar and never put it down.
Andrew: Who were some of your early influences?
Wayne: A lot of the usual suspects influence many of the guys and gals my age. I loved KISS, and they greatly influenced me early on. Aside from KISS, I loved AC/DC, Led Zeppelin, Ozzy, and Randy Rhoads. Not anything too crazy, but all great stuff, just the same. Without those bands, I don't think I'd be the artist I am today. Not by a mile.
Andrew: Let's talk about recent events. Tell us about "Crows." How gratifying is it to see it be so well received?
Wayne: Yeah, the response has been amazing, especially live. However, listening to and reading the fan feedback has been overwhelmingly gratifying. Knowing that the lyrics speak to people's personal experiences is rewarding and has allowed us to reach a new generation of fans.
Andrew: Going back, what do you recall about the recording of Every Six Seconds? How did it affect your career?
Wayne: The recording sessions were life-changing. Working with Bob Marlette was like studying under Obi-Wan Kenobi. He basically taught me everything I know about writing and recording music, things I still put into practice today. Every Six Seconds took me from playing small theaters in Memphis to traveling the world and opening for bands like KISS and Aerosmith. These are bands that I grew up idolizing, and to be sharing the stage with them was nothing short of next level.
All images courtesy of O'Donnell Media Group
Andrew: You've also got some live dates ahead. Give us the rundown.
Wayne: Yeah, man. We're in the middle of our US tour now, and we have a couple of big festivals coming up as well. We're always working and writing on the road, but we're super excited to bring the new music to the masses and see how the fans respond to all we're doing. Most of all, though, it just feels good to be back out there on stage, playing live music and taking it all in.
Andrew: What sort of setlist will we see? What is your approach to the band's older tracks, such as "Click Click Boom?"
Wayne: We try to stay true to the original recordings when it comes to our older catalog. We still love playing hits like "Click" and "Your Disease" and always will. But we also pepper in some cool mash-ups and surprises to keep it interesting. The response to the newer stuff has been staggering, which is really cool to see.
Andrew: As far as new music, what's on the horizon?
Wayne: Well, we have a full-length album release coming up early next year in 2023, which will include "Crows," and we are all super stoked about it. I can't say much more just yet, but keep your eyes and ears open; there will be more news about that. Stay tuned!
All images courtesy of O'Donnell Media Group
Andrew: As a songwriter, how have your collective experiences shaped your style today?
Wayne: Immeasurably. As a songwriter, that's what you draw from. I'm excited about the new material because I've always been a huge fan of the heavier industrial sound, and we've been exploring that in the studio recently. As a fan of bands like Filter, Ministry, and Nine Inch Nails, their style has inevitably shaped my writing over the years.
Andrew: In your opinion, what is the state of the music business these days? Should artists be hopeful? Scared? Both?
Wayne: That's a loaded question. But the truth is that the music business constantly changes. Artists should stay true to themselves but learn to acclimate. You won't survive otherwise. Having said that, there is no reason to be scared if you stay true to yourself and love what you do. It sounds cliche, but it's true.
Andrew: What are you looking forward to most in the post-COVID world?
Wayne: There are a ton of things that I am looking forward to being able to do again that seemed mundane in the past. I don't take for granted being able to tour Europe, so that is a big one. We had to postpone three tours so far overseas, so to be able to finally do that means a lot to us. We can't wait to get over there, especially with the new stuff coming out. We can't wait to see you all there.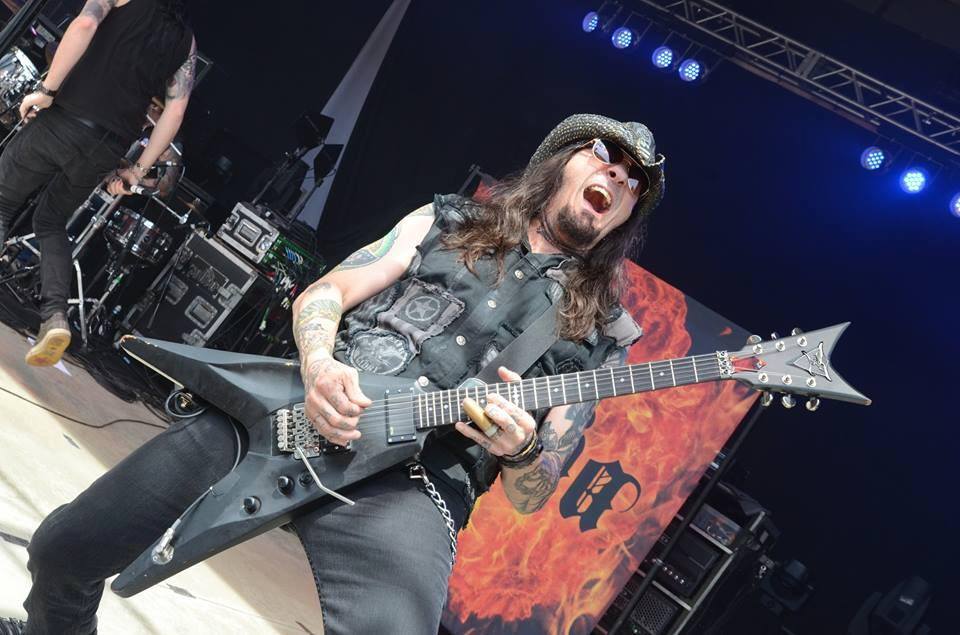 All images courtesy of O'Donnell Media Group
– Andrew Daly (@AJDWriter88) is a contributing writer for Metal Castle and may be reached at andrew@vinylwriter.com