Robert Trujillo Sends An Unseen Pose With Kirk Hammett During Metallica's Rehearsal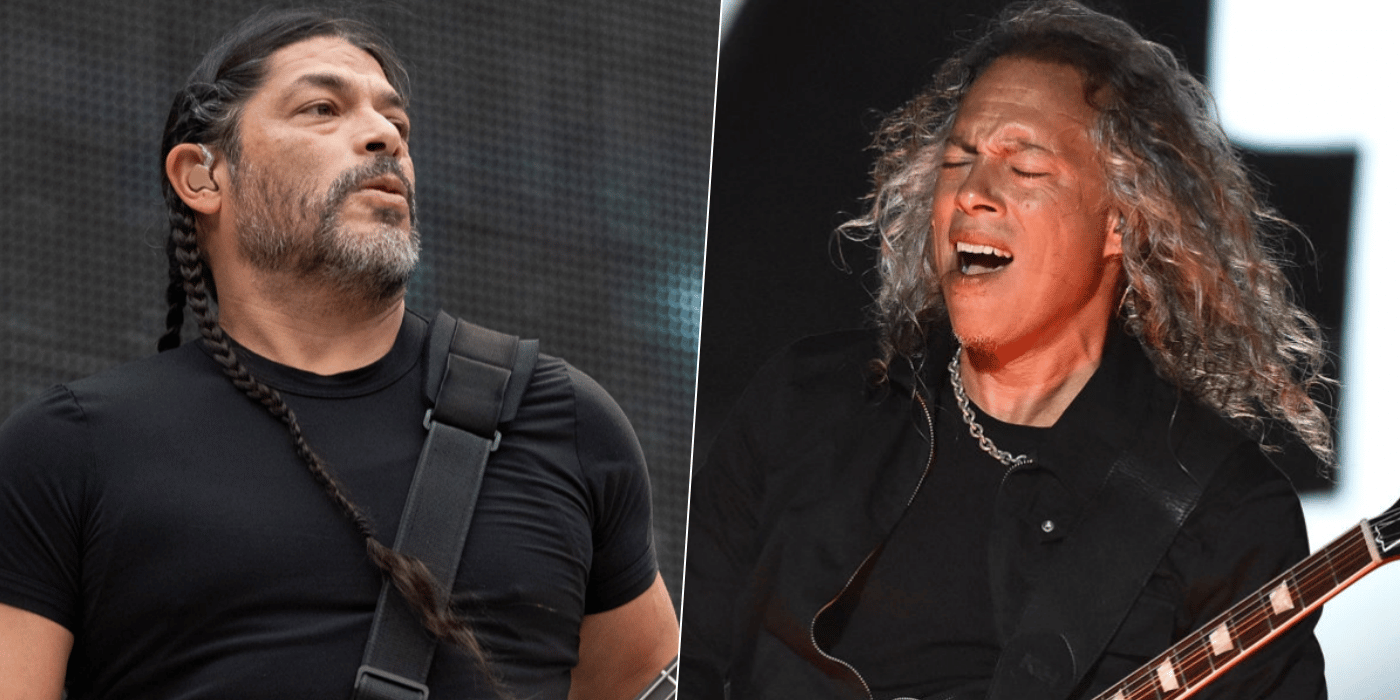 Robert Trujillo, the bassist of the Metallica since 2003, broke his social media silence after a long time and made his latest appearance with his bandmate Kirk Hammett to sent a rare photo taken during Metallica's rehearsal process.
As many of Metallica fans know, Metallica reunited for a rehearsal for the first time after coronavirus lockdown. Recently, the band posted two different videos from their rehearsal, which includes Creeping Death and Battery.
Recently, Metallica man updated his official Instagram account with a new photo to contact his fans and show how they missed playing together once again. They were posing at the backyard and practicing side by side as before.
When we detailed the photo, Robert Trujillo and Kirk Hammett were sitting together while they were playing their guitars. They were both looking towards the camera and doing some hand signs. Also, they were not wearing their masks and did not follow social distancing rules.
In the caption of the photo, Robert wrote the following words:
"The jam before the jam! @kirkhammett @metallica #kirkhammett #metallica #jamming."
In the comments, people who love Kirk Hammett and Robert Trujillo shared their thoughts about the band and said that they're happy to see them once again.