AC/DC Drummer Remembers Brian Johnson's Flash Words Before His Departure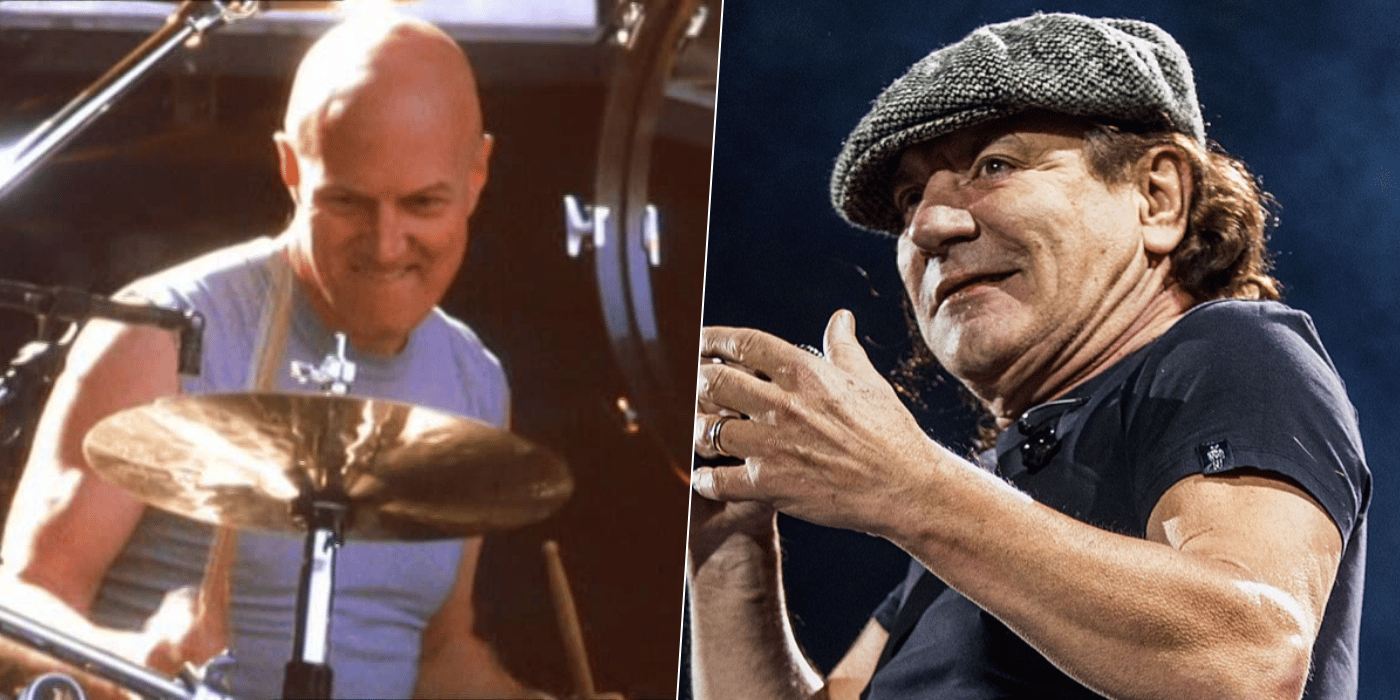 In a new interview with Rolling Stone, Chris Slade, known for the drummer of the legendary rock band AC/DC, took fans back to Brian Johnson's departing and revealed flash moments that they lived with Brian Johnson.
While he was talking about the moment, Chris revealed the words that Brian Johnson said constantly. He said Brian was unhappy and that he keeps saying that he feels bad for fans.
When he was asked, "What happened on the tour that led to Brian's departure?", Chris said:
"Brian was getting unhappy. He kept saying, 'I'm feeling bad. I'm feeling bad for the fans.' I wear in-ear monitors. First time I ever used them. I could hear everything perfectly, including Brian.
"I kept going, 'Brian, it's really not as bad as you think it is. I know you have professional pride. But you keep saying you screwed up. It's really not as bad as you think.'
"I don't know the end of the story. The band, including Brian, was in Miami. Tim, the tour manager said, 'We're going to be staying here for a while.'
"I went, 'Oh, really? I thought we were going to a new city next week.' He said, 'No, we're going to be here for a few weeks.' I said, 'Why?' He said, 'I'll tell you later.'
"I never got the story. But I had been talking to the crew and they filled me in. All I know is – and this is serious; I don't know the details – all I know is that Brian went from Miami to home. He lives in Florida anyway. As far as I know, he stayed there."
Brian Johnson rocked the stage with AC/DC between 1980-2016.
Click here for the interview.