Richie Faulkner Reveals Favorite Judas Priest Song To Play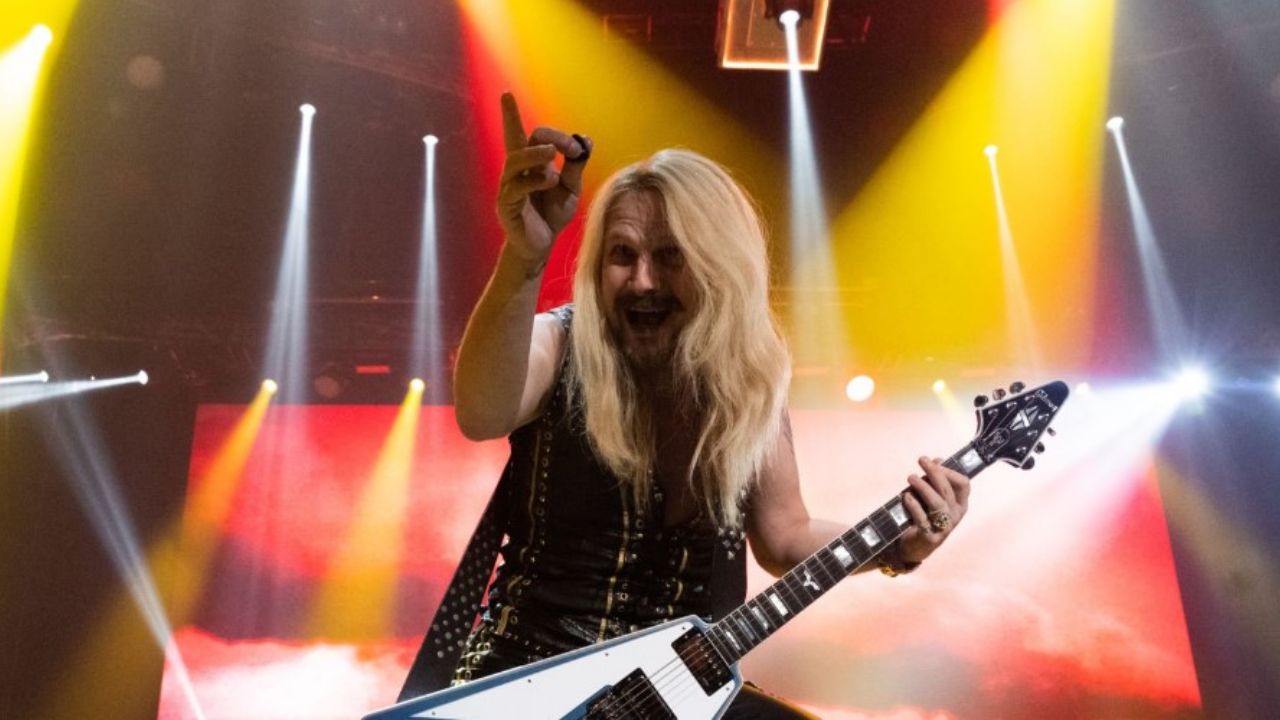 The song that Richie Faulkner enjoys playing the most is "Victim of Change." Faulkner, the successful guitarist of Judas Priest, was a guest on Houston's Eagle and Rock Rage Radio. During his chat with Harley Roxx, Faulkner listed the songs he most enjoyed playing. The guitarist placed Changes of Victim from Sad Wings of Destiny, the band's second studio album, in the first place.
Sad Wings of Destiny is considered to be the album that reinforced Priest's sound and image. The featured tracks on the album were "Victim of Changes" and "The Ripper."
It's hardly a surprise that Faulkner chose Victim of Changes. The album's centerpiece, Victim of Changes, is an almost eight-minute track with high-pitched vocals and extended guitar leads.
Anyway, here's how Faulkner listed the favorite songs he enjoyed performing in his recent appearance. (via Blabbermouth): "I love 'Victim Of Changes'. I love 'The Sentinel'. I mean, the ones that I've written with the band, they're kind of your favorites for a different reason — you've had a part in creating them and they're great to play for a different reason. But the classics you've grown up with, like, as I said, 'The Sentinel'… 'Freewheel Burning' is always fun to play. 'Night Comes Down' is a great one to play. I think they're all great."
Richie Faulkner says "If there was one, it would probably be 'Victim Of Changes"
According to Richie Faulkner, all the tracks are great and meaningful from each other, but Victim of Changes separates from the others at one point.
"'Electric Eye'. When that intro goes off, 'The Hellion' before 'Electric Eye', that's like a goosebump moment. They're all great. But I have to say if there was one, it would probably be 'Victim Of Changes'. It's just an epic, epic song. 'Painkiller' is great too. It just goes off; the audience goes off. For a guitar player, it's great. It's just a fantastic song."
Judas Priest performed Victim of Change for the first time on stage on January 13, 1974, at the Queens Hotel, Southend-on-Sea, England. The periods they have added to the setlist the most on their tours are 2005 and 2015.