Listen How Vince Neil Sounded This Weekend After Terrible Iowa Show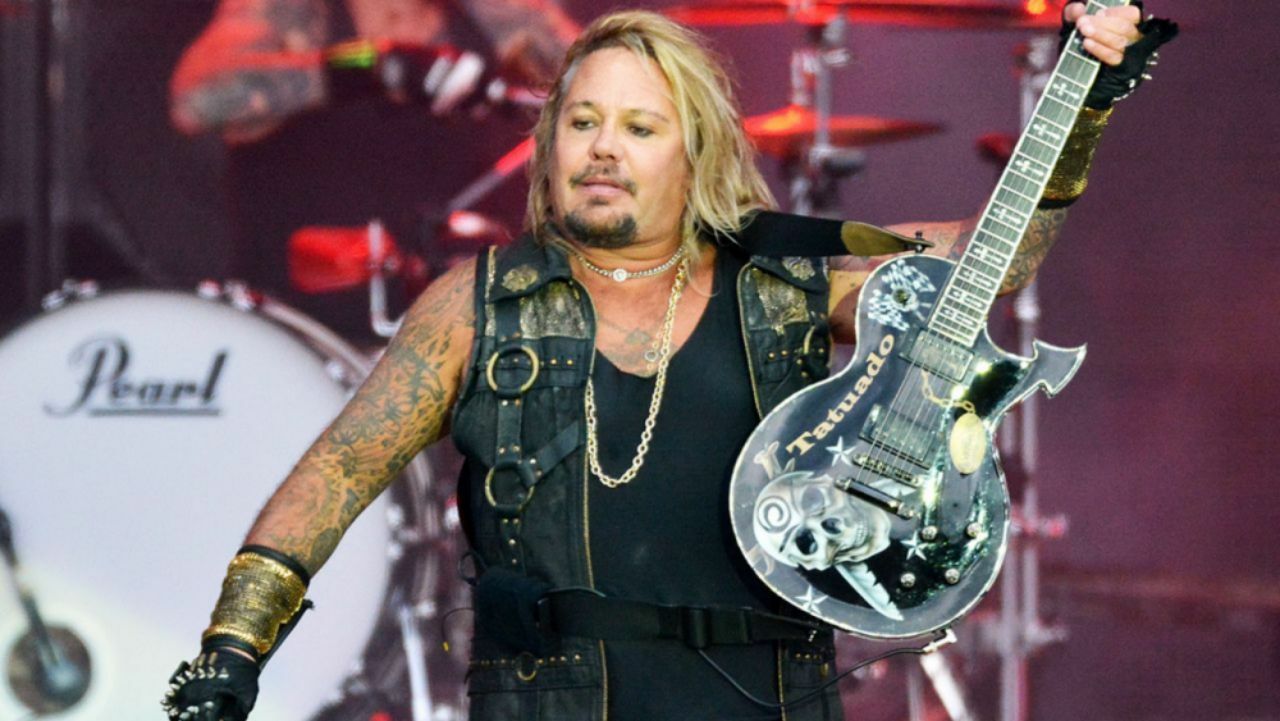 Motley Crue singer Vince Neil has performed two separate shows this weekend and rocked the crowd on the scenes after his terrible Iowa Festival performance.
As some of those Vince Neil fans might remember, the musician has played his latest show in a recent performance he gave at a private concert in Austin, Texas, on August 5, just after his terrible Iowa show.
Motley Crue fans and rockers have been talking about Vince Neil's overweight for a long time. In different places, fans or people were saying that he has to lose weight to improve his voice.
However, on Friday, August 13, Vince Neil and his crew have appeared at Indiana State Fairgrounds in Indianapolis. Following the day, on August 14, Neil and his crew have performed at The Regalia in Lake Ozark, Missouri.
His musical performances were recorded by a fan and published on YouTube. At his weekend shows, Vince Neil played Dr. Feelgood, Smokin' in the Boys Room, Looks That Kill, Shout At The Devil, Girls, Girls, Girls, and more songs.
Vince Neil Lost His Voice During His Iowa Show
At the end of May 2021, Vince Neil has appeared at Iowa Festival to make his first-ever appearance after more than a year and a half. At the festival, Neil has played 14 tracks in total.
Vince Neil's performances were included Motley Crue classics, The Beatles cover Helter Skelter, and Brownsville Station cover Smokin' In The Boys Room, and many more songs.
At the time, Vince Neil admitted while performing his band's Girls, Girls, Girls that he lost his voice.
"Hey, guys," he said. "I'm sorry, you guys. It's been a long time playin'. My fuckin' voice is gone… Eh… We love you, and we'll hopefully see you next time, man. Take care."
Sammy Hagar Respects Vince Neil On His Texas Show
Former Van Halen singer and one of the closest friends of Vince Neil, Sammy Hagar, showed off his reaction to Vince Neil's recent Texas performance and has sent a special social media photo with him.
In the photo, Sammy Hagar, Vince Neil, Eddie Trunk, and Dana Strum were drinking and posing side by side. They all looked very happy and satisfied.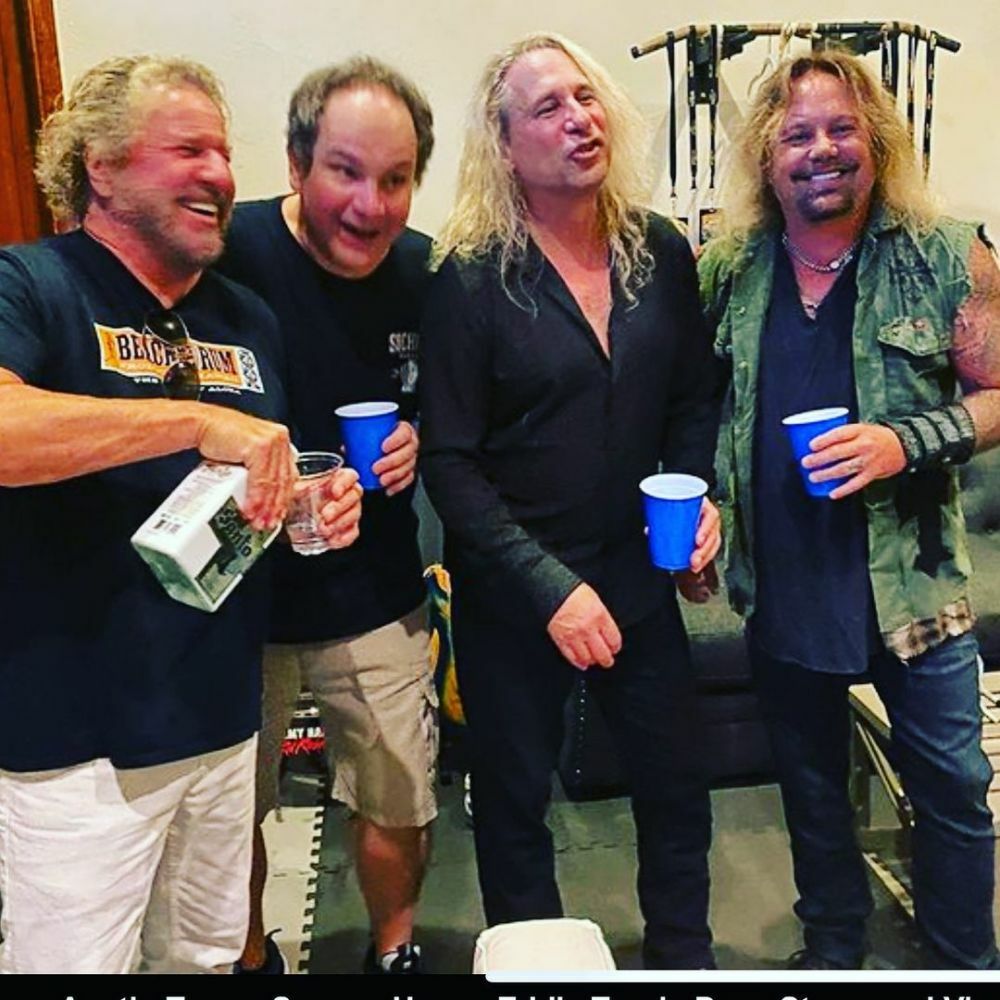 Speaking about Neil and his live show, Sammy said that he looked and sounded great. Also, Hagar joined him on stage and said they played well.
"Had a blast hanging with Vince Neil," Sammy says. "Lookin & sounding great & Eddie Trunk & Dana Strum the other night. I showed you the stage right action here is the backstage action #charityevent #texas #backstage #mastequila."