RED HOT CHILI PEPPERS' FLEA Gets Emotional When He Salutes NEIL YOUNG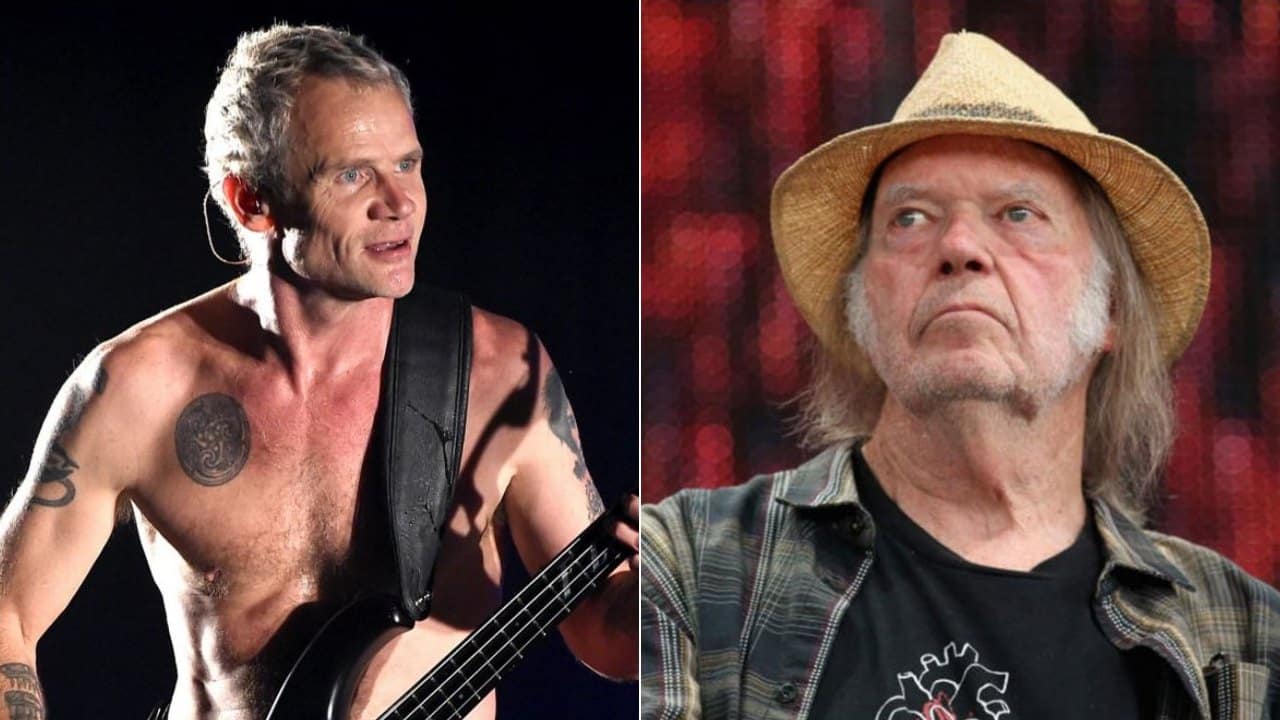 Red Hot Chili Peppers bassist and a founding member of the band, Flea, who is regarded as one of the friendliest artists in the rock community, showed off his emotional side when he saluted the legendary musician Neil Young.
As some of those who follow Flea might know, he is one of the greatest and craziest personalities in the rock 'n' roll community. Although he is known for his crazy things, this time, Flea appeared to celebrate Neil Young's 75th birthday and sent his respects to him.
In the recent Instagram post shared by Flea, there was a photo of the Canadian-American singer, frontman and musician Neil Young to celebrate his birthday and salute him. He was playing his guitar while sitting. His looking was meaning a lot, as always.
When Flea sent his letter to salute Neil Young, he touched his greatness and said his music will influence people forever. "We get to celebrate Neil Young today," Flea wrote in the social media caption. "Happy birthday Neil. Still channeling the depth and giving it voice. What a dude, what a hero, I love him so much. His songs will touch hearts forever."
Under the photo, people commented to touch Neil Young's greatness. While a fan named Kahnson writes," That man is still the biggest inspiration of our lives for sure," another fan Jonetta wrote, "Forever heart of gold."
You can find Neil Young's photo shared by Flea below.