RATM's Tom Morello Pays Tribute To Led Zeppelin Star With A Touching Letter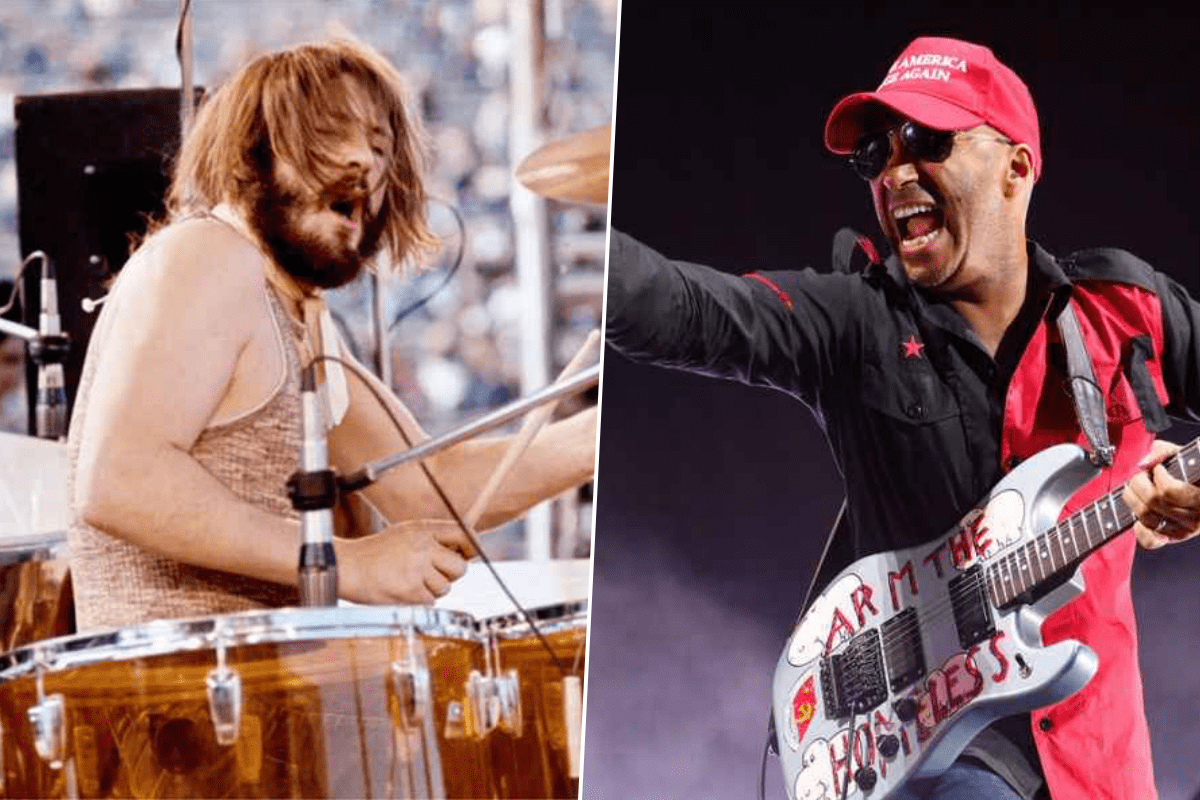 Tom Morello, known for the guitarist of the rock band Rage Against The Machine, who announced its reunion just before the coronavirus pandemic, paid his tribute to the legendary musician John Bonham, who died at the age of 32.
With the recent Instagram post, the successful musician has shared a photo of the former Led Zeppelin drummer John Bonham and paid his tribute to him with the special letter he wrote for him. In the letter, Tom Morello talked about the greatness of John Bonham.
Also, speaking about his death, Tom Morello recalled how he reacted to John Bonham's sudden passing and what he did after his death. He stated that when someone said 'John Bonham's dead,' he devastated and cried while listening Led Zeppelin albums.
Tom Morello wrote:
"40 years ago today the great #JohnBonham passed away. Prior to his passing demand for the upcoming In Through The Out Door Led Zeppelin US tour was so high they had to hold a lottery for just the chance to buy tickets for the MULTIPLE Soldiers Field shows. I was lucky enough to actually get tickets, had already nervously asked my #1 (totally out of my league) crush to be my date, and was so psyched I couldn't stand it.

I remember when news of Bonham's death filtered through the halls of the school. I was in study hall when someone came in and said "John Bonham's dead!" I was in absolute stunned disbelief. Crushed, I went home and tearily listened to my Zep records. They would never tour again. I reflected on how lucky I had been to have seen them in '77 on the previous US tour at the Chicago Stadium when I was only 12. I remember Bonham being a confident monster on the kit. We still miss you, Bonzo. Salute to the greatest to ever do it."
Here's the post: