Bruce Dickinson Makes Huge Comments On Iron Maiden's Future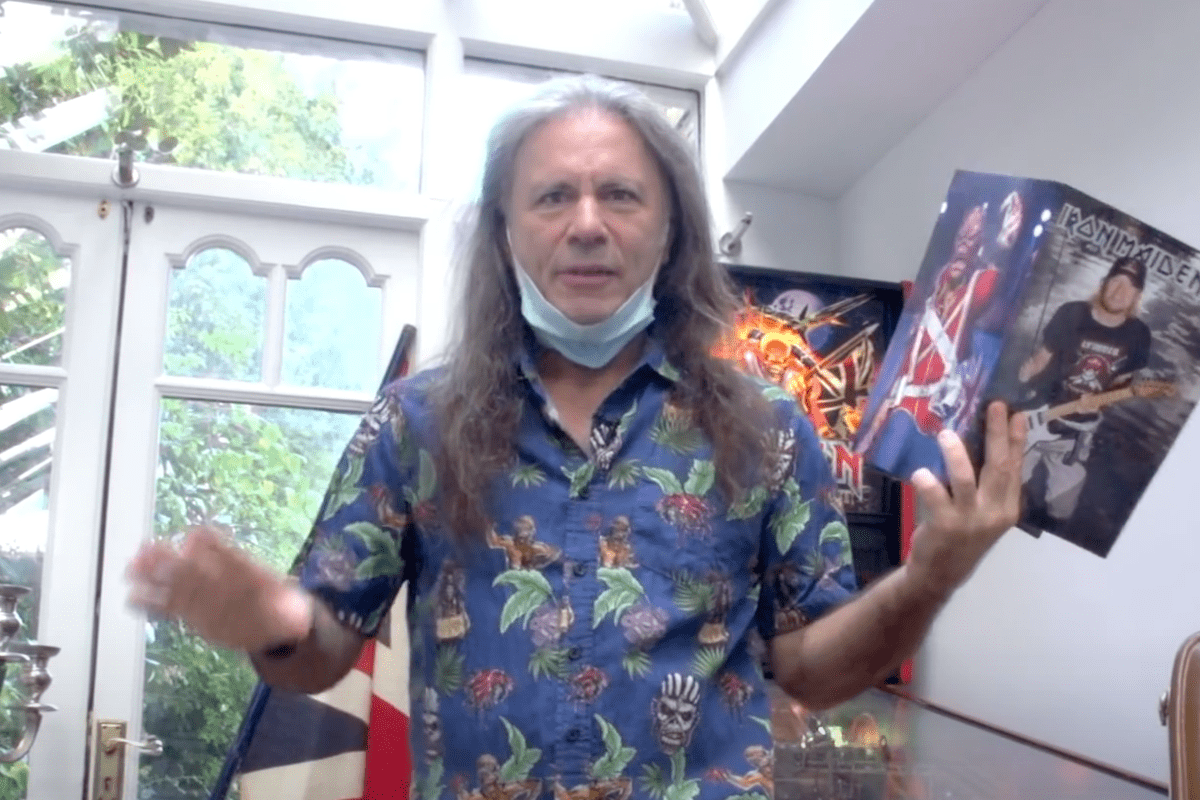 In a new video clip published on the band's official YouTube channel, Bruce Dickinson, known for the legendary singer of the heavy metal band Iron Maiden, talked about the band's future and made exciting comments to fans.
All of you guys know, the whole world and events have been postponed or canceled due to the world-threat coronavirus pandemic, and it made all humans feel bad. Iron Maiden was one of those who canceled its plans and tries to look a clean future.
Recently, the band updated its social channels with an announcement and contacted fans after those difficult days. In an announcement, Bruce was talking about the band's future and current state of the world. He appeared with a video and made his latest appearance with that.
The video shared by the band has been started with Bruce Dickinson. He was wearing a mask and reading a magazine, which was covered with Iron Maiden. With his mask, he set an example for people and showed the importance of the mask.
In the video, Bruce Dickinson said:
"We've all had a bit of a torrid time – everybody in the whole world, Maiden included. We wanna be out on tour.
"A lot of things haven't happened this year – that's blindingly obvious – and it's very, very frustrating. However, we do have plans. In the meantime, what are we doing?
"Well, we're doing bits of writing. I'm talking to Steve [Harris, bass], we've been working together a little bit in the studio – on what, I can't tell you 'cause they'd have to kill me.
"All our crew are all on board with us. Obviously, after the cancelation of the shows and rescheduling of the shows this year, all of our lives were canceled. The 'Killer Krew' is still on board for when we resume normal service next year, whenever that is.
"In the meantime, we're all still here, we're all still gagging and raring to go. We are not going away. We are solid, and there's gonna be some great stuff happening in the near future. Bye for now, live long and prosper!"
You can watch that video below.