QUEEN's BRIAN MAY joins responsible act to save CHILDREN
Queen guitarist Brian May, who regarded as one of the friendliest people in the music community, has just updated his Instagram page to make awareness and join a responsible act about children.
In the Instagram post shared by Brian May, there were 2-videos to mention the issue and inform people about the state of the world. With the post, Brian showed that he believes children and people, who live miserable lives, should have a normal life, like everyone else.
When Brian touched on the issue, he wrote a touching letter. "Why auction shoes? Such a small thing. But please swipe and watch the video (in 2 parts). How can we allow our world to be this way?"
In addition, he underlined that the power of the economy should be used. "This tiny charity is taking literally small steps to rescue these children. But surely we should be bringing the mighty force of our still rich economies to bear on this terrible situation in which children live in poverty, squalor and danger? Well, we can start with shoes. But please think on it, folks. Bri."
Under his social media post, people thanked Brian May for using his social platforms to stay well and make awareness.
"Once again, thanks for using your platform for good. Stay well Brian," a fan Tracy wrote.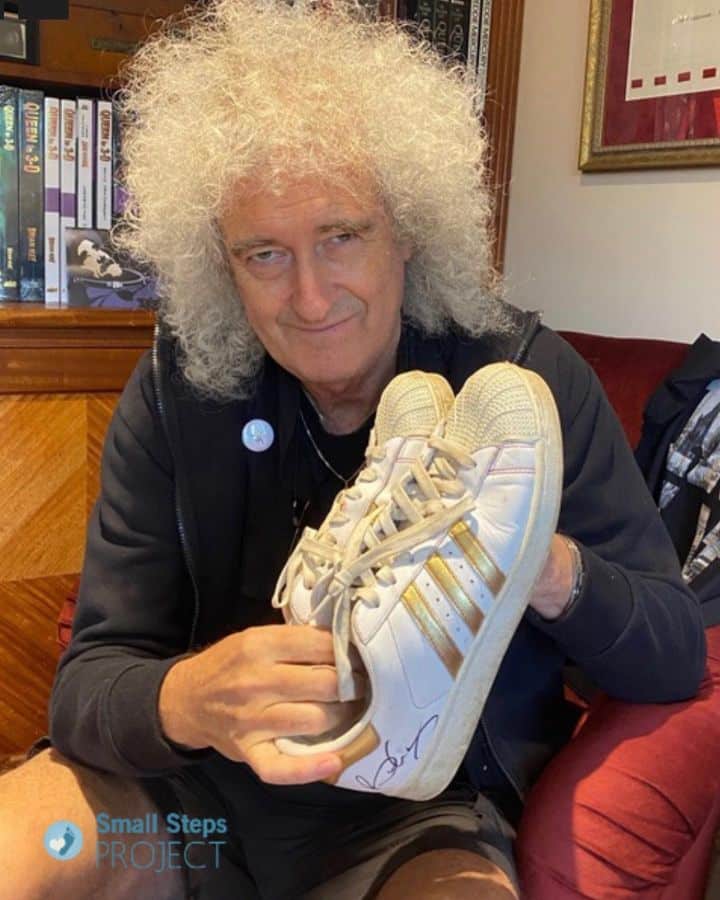 Just posted a photo https://t.co/25f4DdqQBR

— Dr. Brian May (@DrBrianMay) November 14, 2020