Phil Collen Recalls How He Joined Def Leppard When They Fired The Founding Member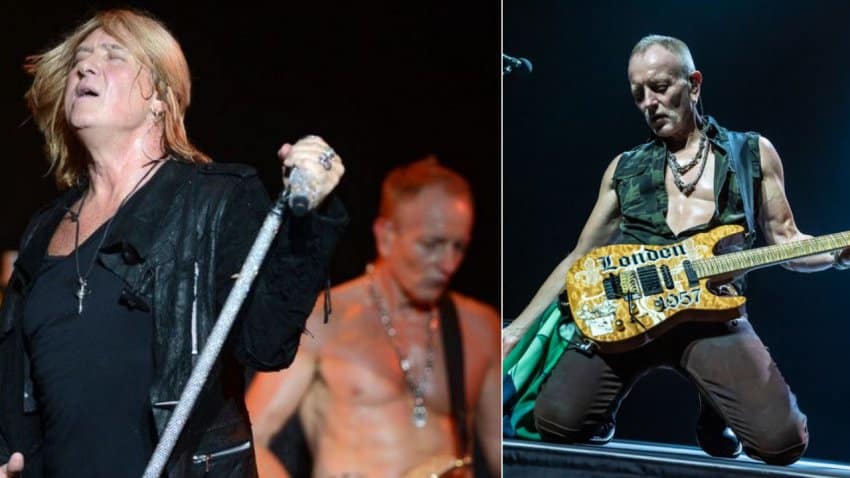 Phil Collen, the guitarist of the rock band Def Leppard, recalled the phone call he made with Joe Elliott to join the fold and remembered how he joined Def Leppard when they fired the founding member.
As some of you might know, Phil Collen is a member of Def Leppard since 1982. He was replaced with the band's founding member and guitarist Pete Willis. Since he joined the fold, Phil Collen has released 9 studio albums with Def Leppard.
However, speaking about his early days with the band, Phil Collen mentioned Def Leppard's Pyromania-era. When Sweetwater asked him that how he joined Def Leppard, Phil recalled his first conversation with Elliott.
"Joe [Elliot, vocals] had phoned me a year previous and said, 'We're on tour in the States, touring with Ozzy, and it's not going great with Pete [Willis]. There are some issues. Would you be able to learn 16 songs and maybe come out and help out?'
"I said, 'Yeah, sure.' Then he didn't phone back and then a week later he called, 'Oh, no, we got it smoothed out.' I said, 'OK, well, no worries.'"
Later, Phil Collen stated that he made another phone call with Joe Elliott. According to Phil, Joe said him that it was not going well with Pete and invite him to the band.
"They're doing the next album ['Pyromania'], all the songs are written, and it's like, 'Oh, we've actually fired Pete. It wasn't working. Want to come down help out on the album?'
"I said, 'Yeah, sure.' So I come down, I'm just playing and playing some more, singing, playing some more, and then all the fun stuff like scrapes, and leads, solos, and power chords… 'This is great!'
"And then we're on tour, and it really went that quick, and it was, 'Oh, OK, well, I guess I'm in the band.' No one had asked me but we went on tour and we didn't really know what was going to happen because we just played."
Concluding his words, Phil remembered his first-ever show with Def Leppard.
"My first gig was at the Marquee in London and then we did a half-empty theater tour of England, then we went to the States and it blew up, 'Photograph' just exploded and it was all over the radio and MTV.
"It just started – you're everywhere. We had a thing, it fits with the Duran Duran, it kind of fit in there, it wasn't like just this metal band, it was a rock band that looked more like that.
"It just blew up and we didn't expect that, we had no idea and we didn't stop. And we didn't actually have a break 'til 2010."
Watch the entire interview below.