Pearl Jam Star Sends Special Words To Guns N' Roses Bassist Duff McKagan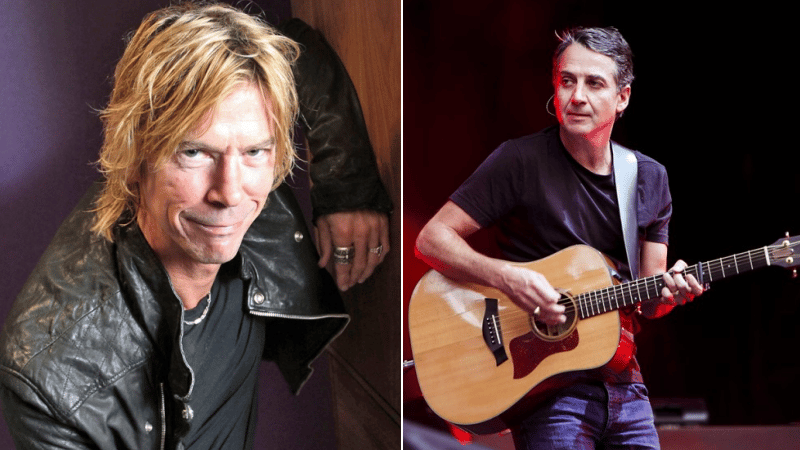 The American rock band Pearl Jam guitarist, Stone Gossard, made his latest appearance on Appetite for Distortion to send praises to Guns N' Roses bassist Duff McKagan and said about him that Duff McKagan is ahead of his time.
Speaking about him, Pearl Jam star stated that he is a gentleman and that they're releasing a record together. He also touched on the album that he's most excited about and explained why he excites him like that.
When he was asked if he friends with any members of Guns N' Roses, Stone Gossard replied:
"Well, Duff McKagan is a total gentleman, and I've met Duff a handful of times – a very good friend with a lot of mutual friends.
"And it's funny, we're putting a record out, we just started this label again, which is the label that Painted Shield's coming out, one of the records that's coming out next year.
"And the one that I'm most excited about is this record called 'The Living,' which is Duff McKagan's songwriting in 1982, the band called The Living, and this record is the coolest punk-rock blast from the past, 1982, before it all struck here."
Pearl Jam legend concluded his words by touching Duff McKagan's greatness. He mentioned Duff McKagan's songwriting talents and said that he looks forward to talking about the new album.
"You can hear Duff McKagan, his songwriting prowess and his lyrics, freaking great – so complete, and it's gonna be a pleasure to go out and talk about how much I loved this record and how excited I am that they get to put it out.
"It really shows you how ahead of his time Duff McKagan was and how he's probably the centerpiece of Seattle sound in terms of really influencing the people that ended up getting a lot of credit for it, but Duff was up here making it happen before he went to Los Angeles to make Guns N' Roses happen."
Click here for listen the interview.