Paul McCartney Reveals A Stupid Thing Related To The Beatles' Near-Fatal Car Incident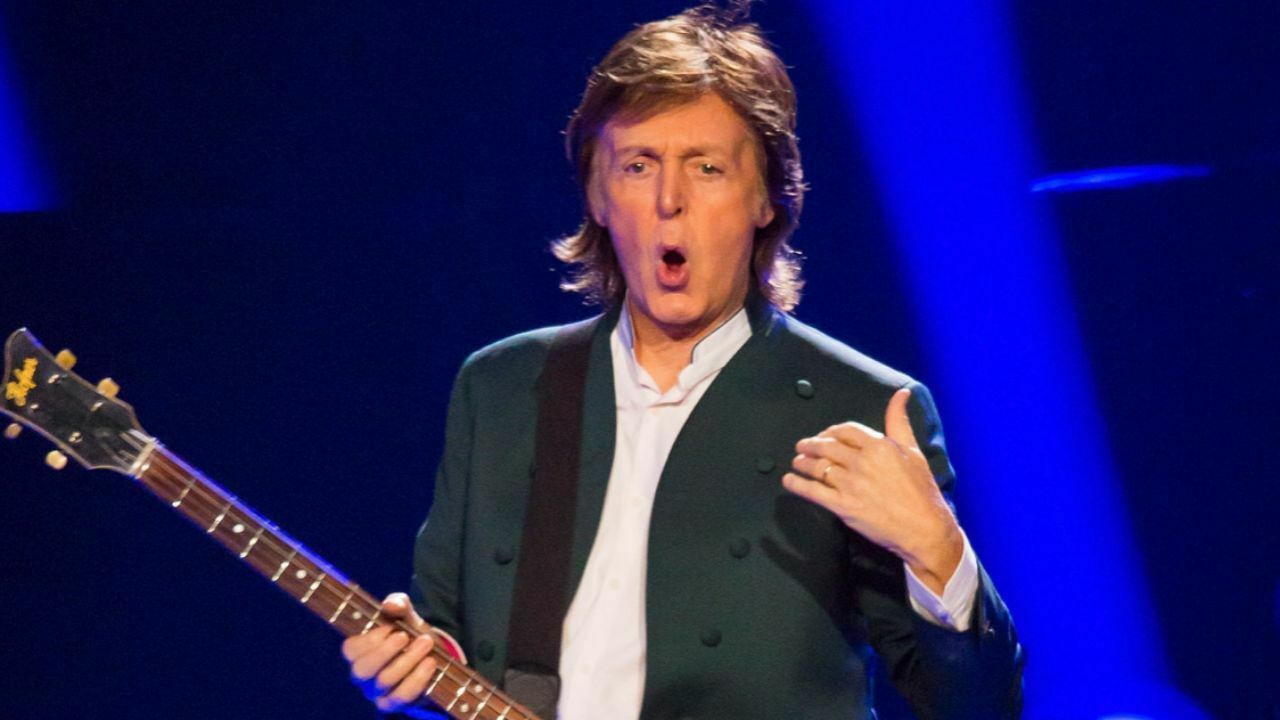 During a recent interview with NPR, The Beatles guitarist Paul McCartney has recalled his band's near-fatal car incident and revealed a stupid thing related to the moment.
The Beatles' discography had included 13 studio albums in core and 21 studio albums worldwide, 5 live albums, 36 EPs, 54 compilation albums, 63 singles, 17 box sets, 22 video albums, and 68 music videos throughout its career. Debuted in 1963 with Please Please Me, The Beatles released its twelfth and final studio album in 1970, titled Let It Be.
Paul McCartney is the band's co-founder and gained international fame for being the bassist, co-lead vocalist, co-songwriter of the band. Throughout his musical career with them, McCartney had performed in every one of The Beatles' albums. He was the writer of the band's beloved songs such as P.S. I Love You, I Saw Her Standing There, Eleanor Rigby, Here, There and Everywhere.
In the past, there was a half unfortunate and half fortunate moment for The Beatles. They were caught in a blizzard with their roadie as the van slid off the road and turned on its side. Luckily, they survived themselves from that bad situation, and they used at the time that they quoted a The Beatles song called Something.
https://www.youtube.com/watch?v=wmx-nxjuVq4
Recently, McCartney detailed The Beatles' near-fatal car incident. At first, he answered a question, "Did you feel that you were granted this second life?", saying: "Yeah, I think so. That wasn't so much the thought at the time, it was more like, 'How are we going to get to Liverpool?'"
Paul McCartney Says 'Something' Saved The Beatles
Later, McCartney claimed that they believed "something" that would save them from the near-death incident. Continuing to detail the moment, McCartney stated that using The Beatles' Something helped them to stay relaxed.
"Out of that, though, I always thought it was one of the greatest mottos, which is like, we're standing around, the four of us with the van out of commission and our roadie thinking, 'Oh my god, how am I going to get this?'" McCartney continues.
"Because it was a slope that we've gone down. You couldn't just drive the van back up the slope. We're sitting around, and somebody said, 'Well, what are we going to do now…?'
"And then one of us, I can't remember which, said, 'Something'll happen,' and it was like, 'Wow, that is the greatest quote ever!'
"Because in life, when you're facing these crazy things, something'll happen, and it always seemed to console us.
"And I've told quite a few people since then, when you're in your darkest moments, just remember that incredibly intelligent Beatle quote, 'Something'll happen.'"
Paul McCartney also went on to say that it was like there was a lift over there to save them from the blizzard. He admitted that believing "something" that save them from the situation they were in was kind of a very stupid thing.
"A lift, we got a lift through the lorry," McCartney says. "And it took us through the blizzard and up to Liverpool, so something did happen.
"I mean, I know that's kind of a very stupid thing to say, really, but it worked. Sometimes, that's all you need, just something to get you out of that particular worry, and it worked for us.
"So that was it, 'Something'll happen.'"
Elsewhere in the interview, McCartney had also discussed his band's longevity and chemistry. According to him, The Beatles were a very special combination of talents.
"It was quite difficult because I didn't know what to do at all, and I didn't really have any brainy ideas except, 'If I want to continue in music, maybe I'll form another band,'" he said.
"But then, how do you do that after The Beatles? How can anything I do be as good as The Beatles? The Beatles were a very special combination of talents.
"You had me doing what I do, you had John [Lennon] doing what he does, and then you had George [Harrison], who by then had come on as a very strong songwriter, and then gluing it all together.
"And you had Ringo."