Kirk Hammett Sends Special Poses With Cliff Burton, Robert Trujillo, And Johnny Depp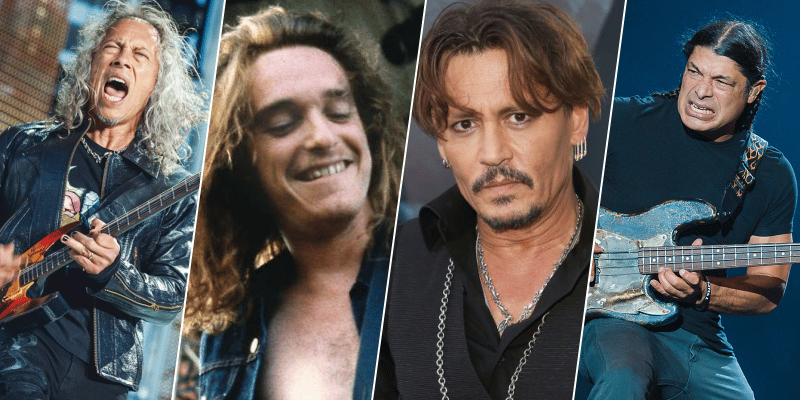 Metallica lead guitarist Kirk Hammett, who joined the band in 1983 after the firing of Dave Mustaine, has just revealed new photos from his archive and shared some photos, including Cliff Burton, Robert Trujillo, and Johnny Depp.
In the post he shared on his Instagram, Kirk Hammett sent 5 photos in total. In the first photo, he was posing with his bandmate Robert Trujillo. In the second and third photos, Kirk Hammett was on the vacation and enjoying the sea. When we look at the fourth, Kirk was with Cliff Burton, who died at the age of 24. In the fifth and latest photo, Kirk Hammett was posing with Hollywood Vampires star Johnny Depp.
When Kirk sent the photos, he described his post as a special flashback Friday. The photos were also his top 5 photos of the last 2 years. He asked his fans which photo is their favorite pose. He said that his favorite is the first photo because it includes Robert Trujillo.
In the caption, Kirk said:
"Here's a special flashback Friday. Top 5 of the last 2 years … with special photo credit thanks to @rosshalfin and the talented Mark James Osegueda II. Thanks to ALL of you as well!! What's your favorite? 1, 2, 3, 4, or 5? I'm kinda thinking 1 – because you know … Robert Trujillo rules!"
In the comments, Kirk Hammett wrote which photo they chosen. Many of them choose fourth due to Cliff Burton.