Ozzy Osbourne and Post Malone Have "Nailed It" at the American Music Awards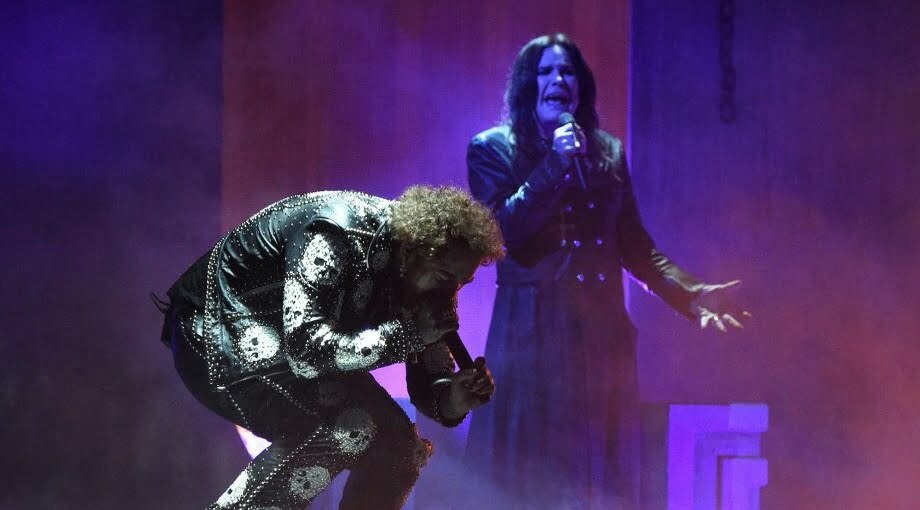 English singer and songwriter Ozzy Osbourne joined Post Malone and Traviss Scott for the first performance of their collaboration "Take What You Want" at the 2019 American Music Awards, which took place at Los Angeles.
The legend of Black Sabbath, after his health problems and surgeries, returned to the stage with "Take What You Want" from Post Malone's "Hollywood Bleeding" album, released on September 6, 2019.
During Monday's (November 25) episode of her daytime talk show The Talk, Sharon Osbourne talked about her husband Ozzy Osbourne's 2019 American Music Award performance with Post Malone and Traviss Scott and said, they nailed it.
Here's what she exactly said (via blabbermouth):
"Obviously, it's the American Music Awards, so it's all pop music and pretty little girls coming on one after the other with their little dances. And then suddenly there's ugly – a lot of guys get up there. And they nailed it. There was more pyro than I've ever seen. And then I'm, like, 'Oh god, Ozzy. Please don't move. Everything has happened to you except set on fire. Please don't move. Don't move.' And then, of course, he's moving around, and I'm going, 'Oh god, please. Did we put hair spray on him?' And then, at the end of it, [Andrew] Watt, the guitar player, goes boom with his guitar, and I'm, like, 'Yes!'"
https://www.youtube.com/watch?v=tQ5BC9STl4o