Nikki Sixx Reveals One Of His Favorite Lyrics Of All Time – Not An Originally Motley Crue Song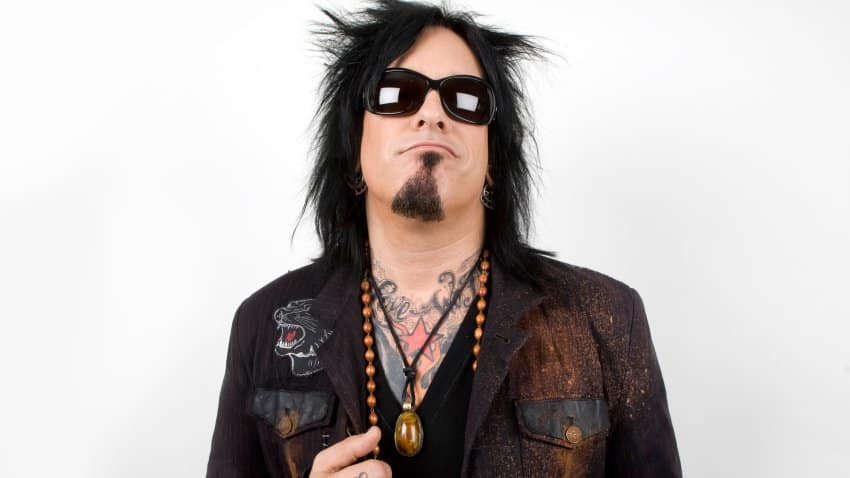 The bassist and co-founder of the heavy metal band Motley Crue, Nikki Sixx, revealed one of his favorite lyrics of all time with a recent post he shared on his official Instagram page and it is not an originally Motley Crue song.
In the social media post, Nikki Sixx sent a photo of himself and revealed his favorite lyrics that blast to play live Motley Crue version, according to Nikki Sixx. He made a rock-hand in the social media photo and took fans back to his youth.
The song that Nikki Sixx has chosen was 'White Punks On Dope.' The song originally belongs to San Francisco-based rock band The Tubes. Motley Crue performed the song in their eighth studio effort, 'New Tattoo,' which was released on July 11, 2000.
In the caption of the photo, Nikki Sixx wrote:
"Always loved these lyrics and @motleycrue version was a blast to play live. —————————-
-:-:-:-:-:-:–:-:-:-:-:-:–:-:-:-:-:-:-
Teenage had a race for the night time
Spent my cash on every high I could find
Wasted time in every school in L.A.
Getting loose, I didn't care what the kids say
We're white punks on dope
Mom & dad moved to Hollywood
Hang myself when I get enough rope
Can't clean up, though I know I should
White punks on dope."
In the comments, Rage Against The Machine drummer Brad Wilk appeared to share his thoughts, saying, "Tubes FTW! Awesome. I used to cover this song in HS as well."
Here's the post shared by Nikki Sixx: