Muse's Matt Bellamy For Billie Eilish: "She's The Biggest Artist In The World"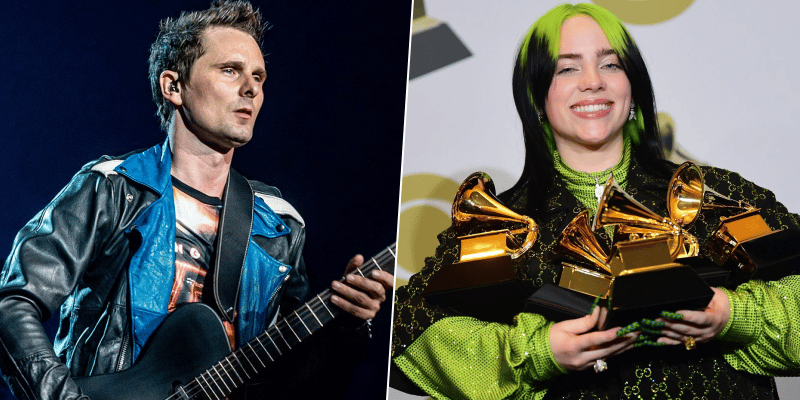 The 26-year rock band Muse guitarist/vocalist Matt Bellamy talked about the American singer Billie Eilish, who raised greatly in the last 5 years and became an idol for most of the people, and he praised her for her unbelievable performance.
In a recent interview with Guitar.com, while the 41-year-old musician discussing the current state of the music world, he touched the 18-year-old star and praised him.
"I know she's the biggest artist in the world right now but I like Billie Eilish," he said. "I'm going to see her in concert tomorrow.
"It's one of those radio shows where everyone plays about 30 minutes. The Black Keys and Coldplay are playing too. But I really like Billie Eilish – that dark atmosphere she creates is something I can really connect with."
Matt Bellamy rocks the stage with Muse since the band's first days.