Motley Crue Stars Nikki Sixx and Vince Neil's Rare Photo Revealed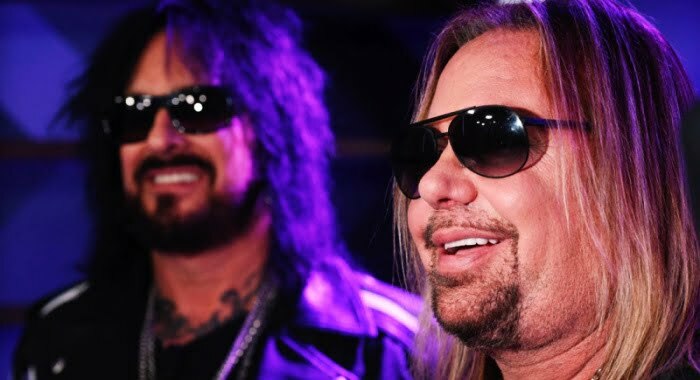 The world-famous American heavy metal band Motley Crue, who sold over 100 million albums worldwide, bassist Nikki Sixx has recently posted a rare photo with his bandmate Vince Neil and celebrated Vince's birthday.
In the photo, Nikki Sixx and Vince Neil, who entered 59 today (February 8), looked very young. Also, the photo was received with great interest by the fans, and the fans celebrated Vince's birthday as a comment to the photo.
"Happy happy birthday to @vinceneil today," he wrote in the description of the photo.
On January 9, Nikki Sixx answered a fan's question about Vince Neil on his Twitter account, and he has defended his bandmate about his weight. Nikki said Vince was focused on opening night.
A fan asked: "Not meant in a negative way, I ask and hope I don't get blocked. Vince's health? We love Vince. Your gym posts are always great. You know where I'm going. Trying to be diplomatic."
Nikki Sixx responded: "Vince is killing it. Trainers nutritionists focused on opening night. The whole band is."
But on January 10, Vince Neil's latest video revealed on Cameo, which lets users hire celebrities to record brief. In the video, Vince seemed drunk.