More Artists Announced For Knotfest Japan 2020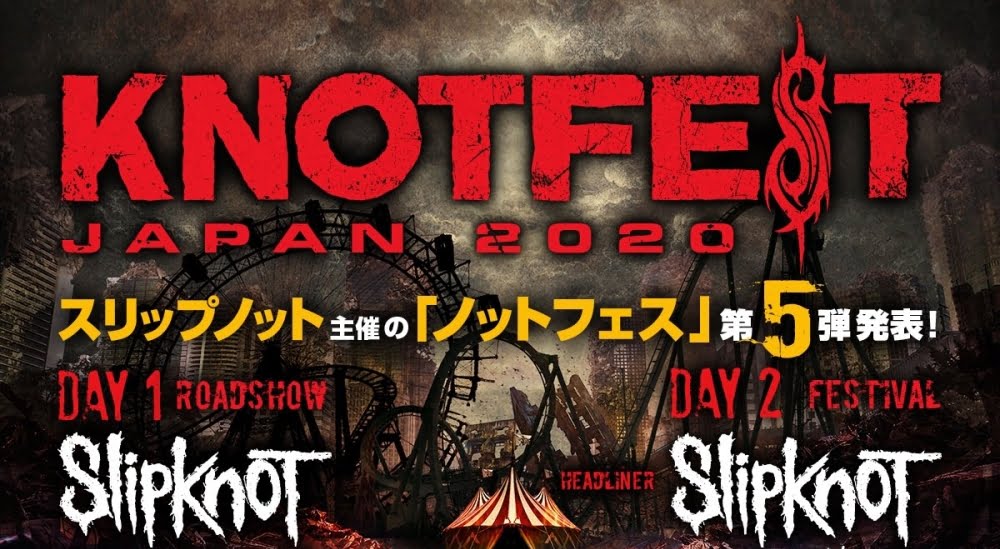 The world-famous American heavy metal legends Slipknot has recently announced that more artists for Knotfest Japan 2020, which will take place at Makuhari Messe between March 20 to 21, 2020, has been announced. The announced artists are includes Babymetal, Mari Hamada, Coldrain and Suicide Silence.
Slipknot will play on both days of the festival, while Korn will be a special guest.
You can see the announced lineup and the day they will play below.
DAY 1:
01. Slipknot
02. Man With A Mission
03. Anthrax
04. BABYMETAL
05. Survive Said The Prophet
06. MARI HAMADA
AND MORE
DAY 2:
01. Slipknot
02. Korn
03. Maximum the Hormone
04. Marilyn Manson
05. COLDRAIN
06. Trivium
07. Crossfaith
08. SUICIDE SILENCE
09. Fear, and Loathing in Las Vegas
AND MORE