AC/DC's Angus Young Recalls Malcolm Young's Career-Changing Words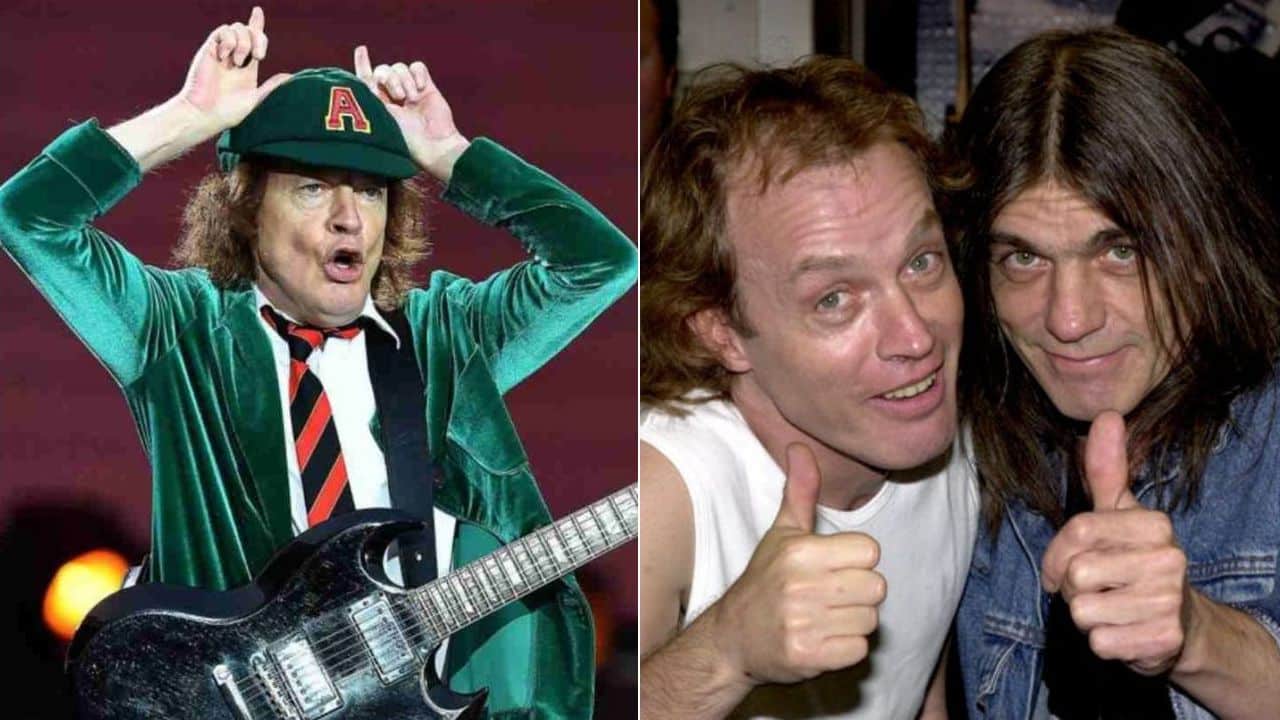 AC/DC guitarist, frontman and one of the founding members, Angus Young, has recalled the career-changing words that his brother Malcolm Young told him at the time and discussed if Power Up to be the last studio album of the band.
As some of you might know, Malcolm Young was the rhythm guitarist, backing vocalist and one of the founding members of his band AC/DC. He rocked the stage with his band until his unfortunate passing, 2014. He was inducted into the Rock and Roll Hall of Fame as a member of AC/DC and inspired many musicians with his greatness.
However, during an interview with Louder Sound, Angus Young opened up about his band AC/DC's future. He answered if there will be more AC/DC albums in the future.
When the interviewer asked, "You've said you have more songs in the bag, but realistically is Power Up likely to be the last AC/DC studio album?", Angus replied:
"I've no crystal ball. Whatever you do, you do it, it's done, and what comes in the future you hope is good. But you never know how life is. We've no road map for life. I wish we did, but we don't."
Later, Angus touched his brother Malcolm's thoughts about his band. He revealed some rare words that Malcolm told himself. According to Malcolm Young, Angus Young was the Titanic.
When he was asked, "Will there be an AC/DC as long as Angus is still standing?", Angus answered:
"Well, as I say, I've got no crystal ball. But as Malcolm used to say: 'You're like the Titanic – when the ship goes down, the band goes down with it.'"