Mikkey Dee Remembers Horrendous Motorhead Show – He Fought With Lemmy On Stage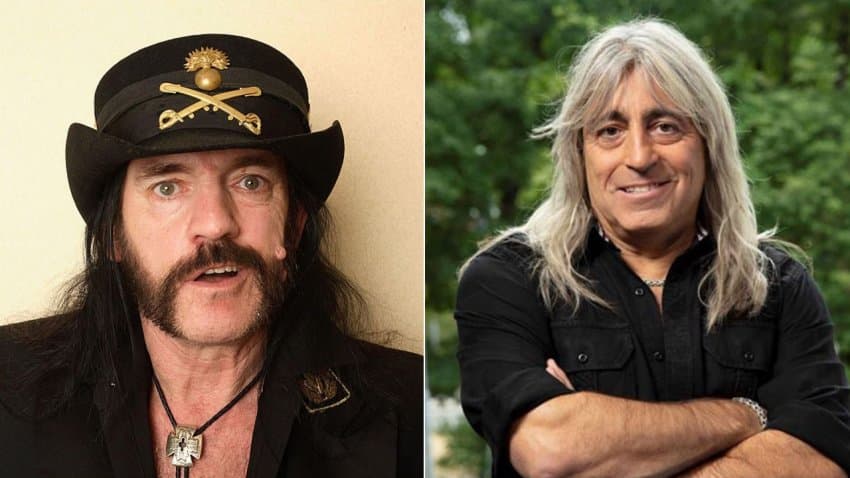 In a new appearance on Drum For The Song Podcast, former Motorhead drummer Mikkey Dee, who is current drummer of the German heavy metal band Scorpions, recalled one of the horrendous Motorhead shows ever and stated that he fought with the frontman Lemmy on stage. According to Mikkey Dee, Lemmy was ill and should not play at the time.
When Mikkey was asked, "What is your most memorable Motorhead show and why?", he replied:
"Oh my god, we almost did 5,000 shows together, it's crazy, so it's impossible to say. But the most memorable one is probably the worst show we ever did together, and that was Bloodstock 2011.
"Oh my god, it was absolutely horrendous! And it was so great to come back with Scorpions last year and do Bloodstock and we did a kick-ass concert. And I even said at the press conference, 'I can only apologize for what we did in 2011.'
"It was horrendous. Kerrang gave us a K that was crossed over, and it said in the review, 'If Motorhead played the same song at any time, it was actually not too bad.' Long story short but what happened was – actually, Lemmy was sick. He had an absolutely normal cold, nothing dangerous, but he was sick as a dog.
"He had a fever, he could barely speak, he was in a shitty fucking mood. And I told him in the car going from London – me and Lemmy were in the same car going up there, I said, 'Lemmy, we have to cancel. You cannot do this show.' And he insisted on doing this show.
Later, Mikkey Dee remembered the words that Lemmy told him during the show and fought while playing in front of the crowd. He continued:
"So we went on stage, and within one song I believe he turned around and said, 'Mikkey, you motherfucker, you are killing me! Slow the fuck down!' And I played every song slower than I have ever done because of Lemmy.
"And I recorded every song, by the way, from the mixing table because he had no concept on tempo sometimes. He was really angry at me.
"And when we came to 'Metropolis,' he came behind his stacks and came up to me after 'Metropolis,' I believe Phil [Campbell] was changing a guitar or something, and he screamed on top of his lungs that I was killing him.
"And I had a bucket of ice where I had a towel in, and I took the towel and I fucking threw it right in his face, with ice and everything, and told him to fuck off, and I left the stage. I went to the dressing rooms – this was 200 meters away, and I kicked in my door, took my clothing, and went out to my car, and said, 'Bring him to take me to London.'
"And Phil and Lemmy continue playing 'Chase Is Better Than the Catch,' they start playing the next song, and they didn't even hear that I was not behind the door. Eddie came running and said, 'Mikkey, just finish the show.'
"And I walked on stage and we finished the show, but it was horrendous, it was terrible. I was throwing drumsticks at Lemmy, I was throwing towels, he was yelling at me throughout the show… It was just terrible. And we were headlining, it was a very, very important show."
Here's the interview: