Angus Young Answers If AC/DC Ever Considered Making An Effort With AXL ROSE on Vocals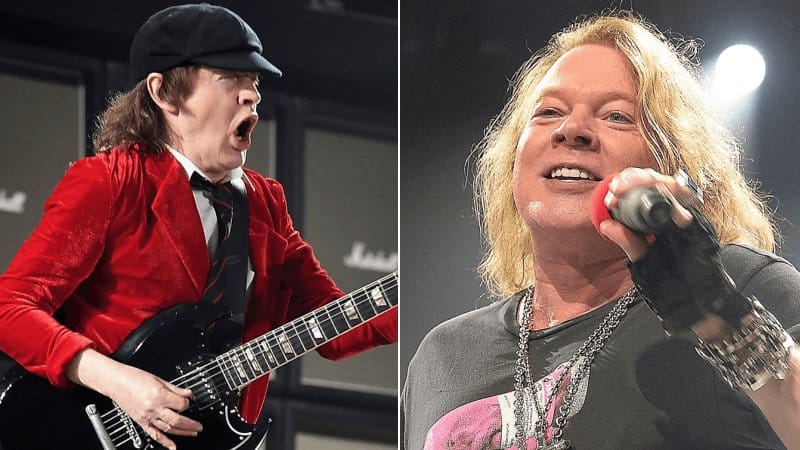 In a new interview with Rock Antenne, AC/DC guitarist/co-founder Angus Young answered if his band AC/DC ever considered making a studio album with Guns N' Roses singer Axl Rose on vocals.
Back in 2016, Axl Rose decided to join rock legends AC/DC as a touring member following Brian Johnson's stepping down from the band due to hearing issues. During AC/DC's 'Rock or Burst' tour, Axl Rose did a great job with the band.
Asked about the issue, Angus Young said:
"It never really came as a point in question. Axl helped us out. He had actually volunteered, because – I'll be honest – at the time, we didn't really know what we would do in that situation.
"And he, very early, had volunteered. He said if he can help out – he had his own commitments to do – and he said if it didn't interfere with what he was doing, he would gladly, if he can help, he would be involved.
"So it was a case of that. We didn't know if it would come together, so we did a little bit of rehearsing with him. And it worked out.
"He broke his foot when he had been working with his own project, but he certainly gave it his all to get through. So that was very good of him.
"I've got a lot of respect for how he did it – he was very pro, and he was very hungry.
"He's very much a fan of especially a lot of our earlier stuff with Bon [Scott]. So he was excited to be doing it, as a band. I'll always be grateful to him for that."
Here's the interview: