Alicia Dove Breaks Her Silence After The Tragic Death Of Relationship Therapist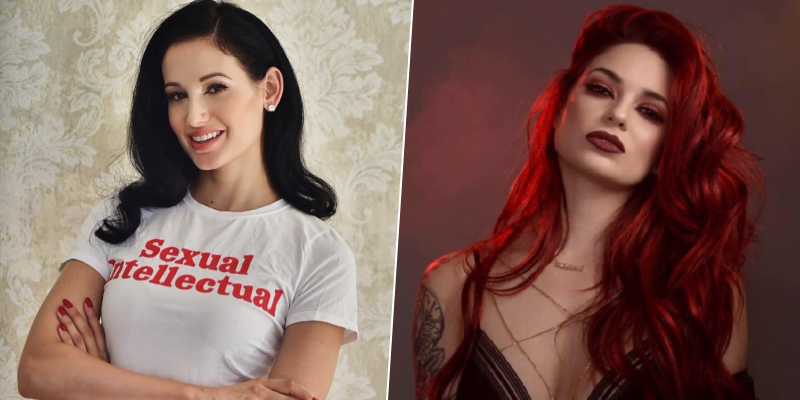 The director and a founder of the national act Cherry Bombs, Alicia Dove, who's also known as the wife of the Slipknot singer Corey Taylor, has just sent a heart-wrenching statement through her social media account and paid her tribute to celebrity sex and relationship therapist Amie Harwick, who was killed by her ex-boyfriend at the age of 39.
"Going through old boxes found this poster from about 2013 when Amie and I used to perform together," Alicia wrote in the statement. "That's when I first met her. She was the cats meow. Just texted with her the other week about doing a fire show. Haven't processed this yet… fuck. Doesn't feel real."
She continued: "We used to help each other cope with internet trolls that were fans of our SO's. We'd send each other screenshots of the fuckery that people would say and make fun of it together. She was great like that- found ways to handle whatever came at her effortlessly.
"That perfect red lipstick. She had started photography… She had a thirst for art, culture, books, fashion, history, the macabre. Her heart was warm and it is so missed. All my love and light to her family, friends, and of course Marquis de Chat. Rest, Beauty."
Amie Harwick's motionless body was found at her Hollywood Hills home's balcony on February 15.
That perfect red lipstick. She had started photography… She had a thirst for art, culture, books, fashion, history, the macabre. Her heart was warm and it is so missed. All my love and light to her family, friends, and of course Marquis de Chat. Rest, Beauty. 🖤

— uh-lee-see-yuh Taylor (@AliciaETaylor) February 19, 2020