Metallica's Robert Trujillo Reacts His Son's Live Performance With Korn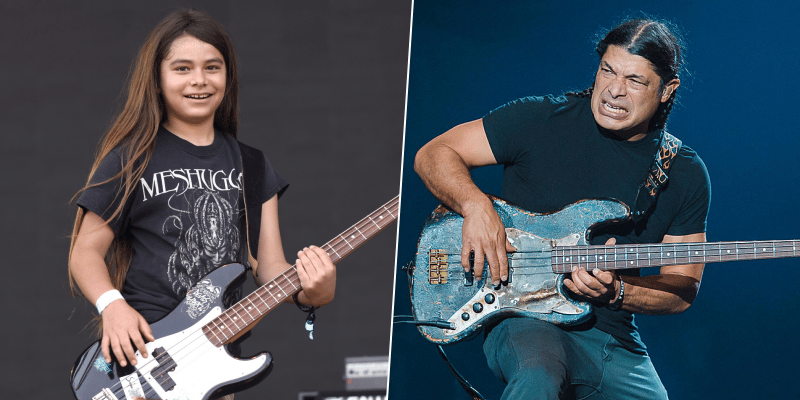 Metallica bassist Robert Trujillo joined to Drinks With Johnny's Johnny Christ & Chef Chris Santos and talked about his son 12-year-old Tye Trujillo's live performance with American nu metal band KORN.
While he talks on the issue, Robert Trujillo proud of his son because of the respect he earned at 12. Robert also touched Tye's effort and said he did it alone because he was touring with Metallica.
"The Korn gig didn't just get handed to him, he had to prove himself, and he was 12. But the thing that was really interesting about that was – I was gone on tour most of the time, I was away.
"And he really put in the time and energy to learn the songs on his own. He's very mature about it. He got together with Munky, and they had their own kind of rehearsal here at the house, and I was just sort of there to provide water, milk and cookies.
"He also had done a Suicidal Tendencies gig maybe six months ago, and he played the whole show in San Pedro. That was really cool, to see him up there with Dave Lombardo.
"In fact, the first song, like, literally one minute in, he got slammed, but Mike Muir ran across the stage and Tye went up on the drum riser, and he does this kind of thing that he does where he jumps off the drum riser, kind of spirals off of it.
"And he did it and I'm thinking, 'Oh, here it goes, man.' Mike turned around to go the other way when my son's feet hit the ground, he got blown over, by Mike."
Listen the entire interview below.
Click here for more.