Metallica's Robert Trujillo Leaks The Rare Pose He Took With Kirk Hammett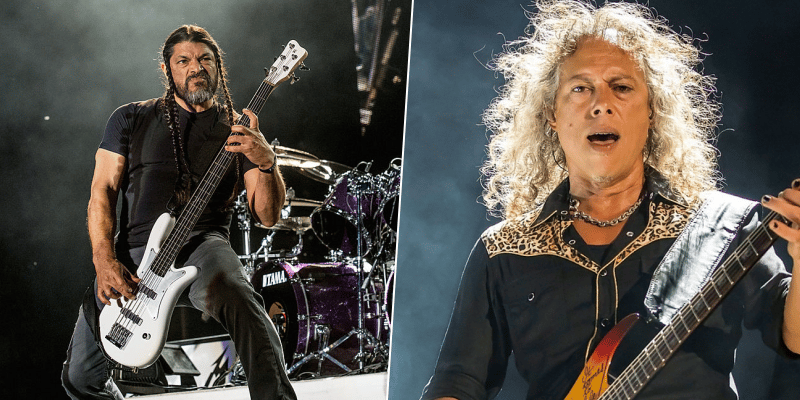 The 55-year-old artist Robert Trujillo, known for his 17-year career with the heavy metal band Metallica, has just shared a new photo including his bandmate Metallica guitarist Kirk Hammett and revealed one of the rarest poses of them.
In the photo he shared, Robert and Kirk were going to the show they will be played. During their travel, they took a photo to immortalize the moment.
When we look at the photo, while Robert Trujillo was dealing with his guitar, Kirk Hammett was looking across to the camera.
Robert described those moments by writing the following caption: "Hmmm… Looks like a Duet rehearsal. But where? Estonia perhaps? @kirkhammett @metallica Photo by @steffyspurs #metallica #jamming #duets #tourlife #estonia."
As a response to the great musician, many fans expressed they are one of those musicians who are the greatest of all time.